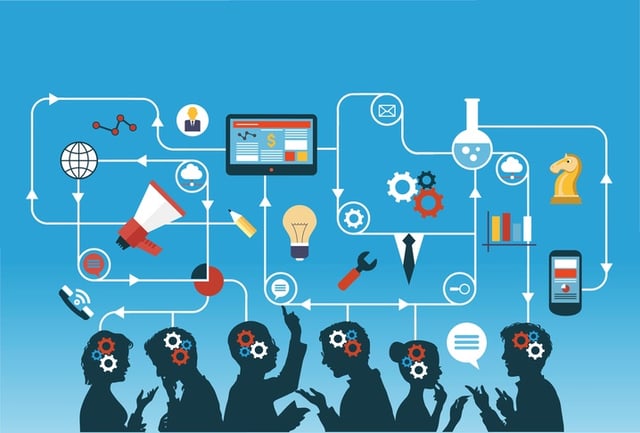 It's no surprise that an effective, efficient sales process is a huge driver behind hitting revenue targets. In fact, 79 percent of the top sales and marketing executives said that improving productivity of existing reps is a primary concern, according to recent research.
Sure, every manager strives to operate a well-oiled sales machine. However, implementing a high-performing sales culture depends on your ability to create a productive work environment. To help boost sales productivity, here are five little-known secrets;
1. Embrace automation
According to a recent Docurated survey, salespeople only spend one-third of their time selling. This may seem mind-boggling, but it makes sense when 20 percent of reps' time is spent on reporting, administrative, and other CRM tasks.
Time spent on tedious tasks is time spent not selling. Automating steps in the sales process saves your reps time so that they can focus on core selling activities. Review your sales process to reduce unnecessary tasks—and automate as much of the sales process as possible.
The reduction and elimination of administrative tasks such as data entry and sorting improve your organization's workflow. Companies that follow a clearly defined workflow are 33 percent more likely to be high performers.
2. Leverage the right tools
Over the past several years, sales teams have embraced data sciences and analytics to improve the entire sales process. In fact, according to Forrester Research, predictive analytics is now within easy reach for all enterprises if they choose the right big data solution to meet their needs.
These tools leverage statistics, machine learning, data mining, and modeling to create a better understanding of your prospects. They make it easier for sales teams of all sizes to assess prospect interest, project weekly and monthly numbers, and gain insight into how reps are performing. By sifting through droves of digital data, they study the behavior of potential customers and empower sales teams to eliminate unqualified or uninterested leads. A modern sales team demands modern technology.
3. Prioritize your daily tasks
Sales is all about activity levels and metrics. However, far too often, monthly, quarterly, and annual goals overshadow the day-to-day. While it's tempting to approach sales exclusively through the lens of long-term expectations, it's critical to focus on daily activities.
Activity + objectives = results. Sounds pretty good, right? If you've never heard of an AOR accountability system, now is the time to implement one. As a sales manager, consistently ask yourself what daily activities and objectives you should accomplish to make your team's goals and results a reality. While daily activity and objectives will vary, using data to measure and tweak your day-to-day operations will only yield positive results.
4. Improve the quality of your content
According to the aforementioned Docurated survey, 31 percent of reps' time is spent searching for or creating content. With this in mind, ask yourself: How much time does your team waste trying to find the right piece of content? And when your reps do find content, is it accurate and tailored around their leads?
Sure, compelling, customized content engages and nurtures leads. However, creating effective, accessible content is easier said than done. Good content is the result of internal organization and effective, cross-departmental collaboration.
Allow your sales reps to customize marketing materials to match their sales style. Encourage them to share ideas with your entire organization—including other departments. When marketing is privy to the needs of sales, then your reps get the tools they need.
5. Access better leads
Managing and qualifying leads can be a time-consuming, difficult task. While your team may be experts at closing sales and maintaining enterprise accounts, managing your funnel of leads is a thankless task.
The key? Better leads. Not more leads. Companies that automate lead management can see a 10 percent or greater increase in revenue in six to nine months, according to Gartner, Inc.
Outsourcing your lead qualification needs to a dedicated sales-as-a-service provider can save your organization time and money. Ultimately, providers remove the guesswork so that your sales teams are able to identify which leads are ready to buy.