Your Career as a Sales Expert Starts Here.
Join a company that gives you world-class opportunities, an environment built on growth, and a team who cares about your success. Be MORE at MarketStar!
At MarketStar, we create growth — for our people, our clients, and our community. The fuel for this growth is you, a person who has the desire to be more than you are today.

Join a company that will take you where you want to go, as a person and as a professional. A company that has world class technology infrastructure, a modern working model, and training & coaching that will teach you more than you ever thought possible.

We can't wait to see you grow.
This could be your first big job, a career change, or your re-entry into the workforce — we have a job for you that will take your career to new heights.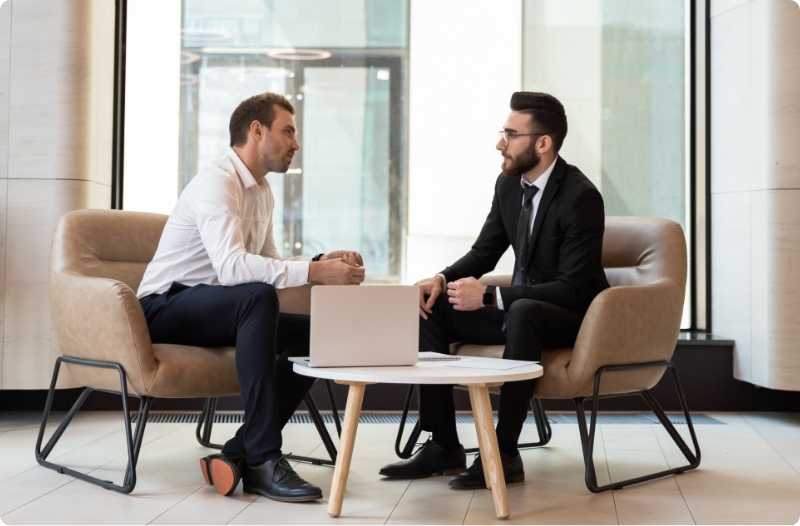 Learn more about every sales job we have that has to do with our client facing teams. Read brief bios for job titles like Sales Development Representative, Account Manager, and Program Manager.
Sales Development Representative: SDRs are responsible for engaging and qualifying new accounts. They will contact and build influential relationships with customers, sales reps, and partner contacts via phone and email interactions.
Customer Success Representative: As a CSR you will establish and maintain strong relationships with customers. Your role will be to proactively discover their needs, advocate engagement, train and assist with some setup and help them best utilize platforms, ultimately driving customer retention and advocacy.
Account Manager: AMs are responsible for working with existing business and ensuring the success of those accounts. They draw daily on both their skills in managing client relationships and utilizing the data provided to make strategic and thoughtful decisions.
Inside Sales Representative: As an ISR, you will drive sales by engaging in professional business conversations, qualifying leads and helping to set up appointments for the sales team. The ideal candidate will have strong business acumen and communication skills and be persistent and resilient in striving to hit and exceed sales goals.
Program Manager: Program Managers are responsible for assisting in the planning, development, and implementation of appropriate marketing and sales operations. This is a performance-based position responsible for driving success for our client's brands.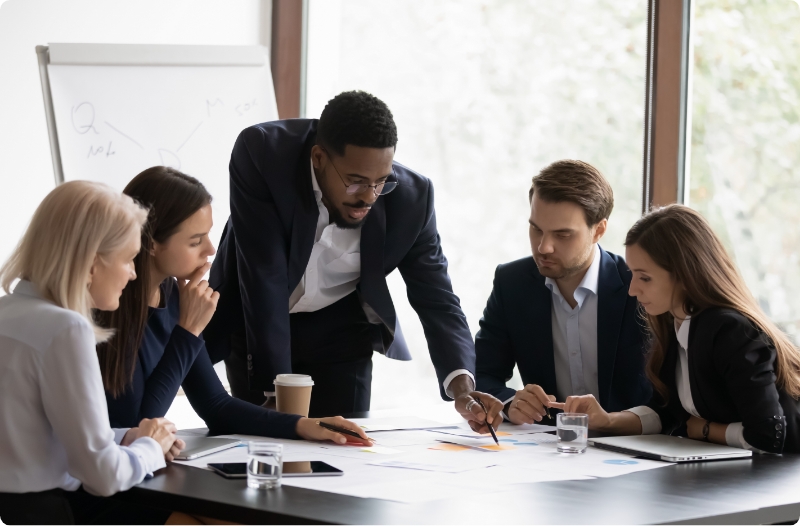 Learn more about working on the corporate side of MarketStar. We have opportunities for management, human resources, marketing, and facilities.

About 85% of our jobs are sales related, but we still have plenty of opportunities for candidates looking to work on the corporate and support sides of MarketStar. Keep an eye out for positions in Management, Human Resources, Marketing, Talent Acquisition, Legal, Finance, Data Analytics, and Facilities. On these teams, you will not be associated with any specific client, but you will get experience working with many different clients and many different teams in the organization.
Apply now by submitting your one-minute application or view all current openings.
WE CARE
We care about YOU, your career, your family, and your communities. We are invested in cultivating the physical, emotional, and financial wellness of all those within our communities and "Our MarketStar".​
ALL IN EVERY DAY
We put forth our best effort, working with purpose, passion, and grit. We give everything we have in both promise and practice, to deliver on our agreements with each other, our investors, and customers.​
LEADERS WHO AMPLIFY
Our leaders behave with integrity, lead with clarity, and speak with candor. Their purpose is to nurture trust, drive results, and reward success. The very best leaders cultivate an environment where exceptional results are delivered and the ideas and talents of our people to come to life.​
MASTERS OF OUR CRAFT
We are relentless learners who constantly expand our expertise, try new things, seek the best talent, and deliver exceptional results for our customers.
CREATIVITY THAT IMPACTS
We foster a safe environment where we take smart risks and collaborate to solve problems and deliver positive impact. Our collective creativity builds better solutions and generates growth for our customers and each other.​
YOU BELONG
Everyone, who accepts and lives our values, will find belonging and purpose at MarketStar. We embrace diverse backgrounds, promote the best ideas, and encourage diverse points of view.​

WE CARE

ALL IN, EVERY DAY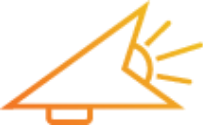 LEADERS WHO AMPLIFY

MASTERS OF OUR CRAFT

CREATIVITY THAT IMPACTS

YOU BELONG
To be a forward-thinking company, we have to take action. Our actions are based on our core values, and a relentless desire to grow. Listen to how we live these values, day in and day out.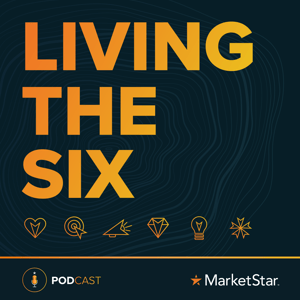 IT'S NOT JUST ABOUT THE BENEFITS
IT'S ABOUT THE CULTURE, FINDING YOUR POTENTIAL, AND CAREER GROWTH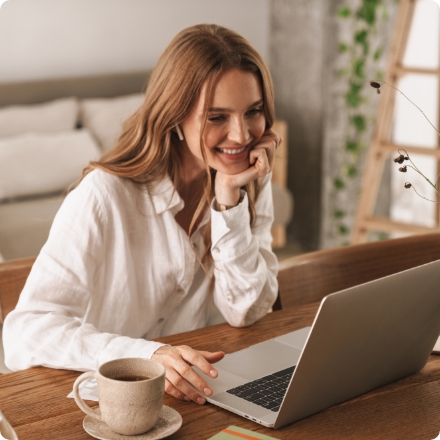 Work in the office, from home, or a little of both. There are jobs open to fit your life.
MarketStar has offices in Ogden and Salt Lake City, Utah as well as in Dublin Ireland. We offer the flexibility of a work model that fits your life and your work style. We have positions that allow you to work entirely in-office, entirely from home (wherever that is), or in a hybrid model where you can work from home or in-office a couple days a week. Whatever your lifestyle, MarketStar has flexible work options for you.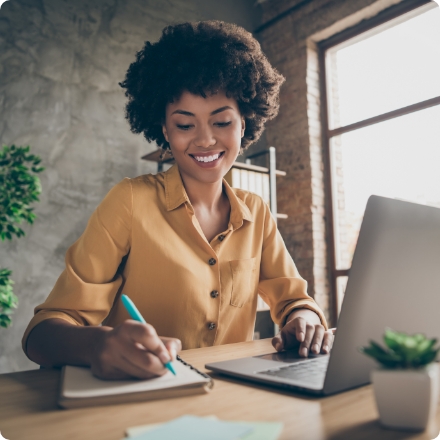 We give you the technology needed to be a true sales pro, and we train you on every tool and platform.
You'll be given access to all the tools and resources you need in order to do your job effectively. Don't be afraid of new technology though, we'll train you on every tool and platform until you are a true pro. Every MarketStar employee is also given a LinkedIn Learning license, which gives them access to thousands of professional courses on almost any topic.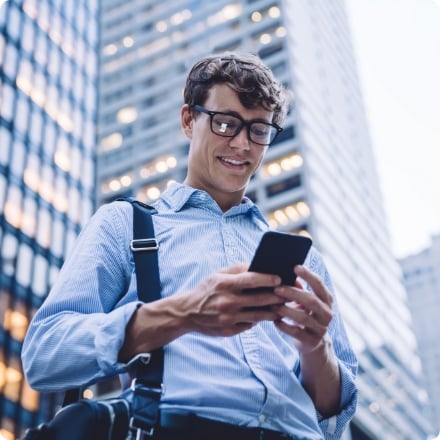 Can you say resume fuel? Our clients are some of the biggest and brightest brands you know.
When you work at MarketStar, you get experience working with some of the biggest names in tech! Our ability to consistently deliver great results has kept clients like Pinterest, Google, Reddit, Intel, and dozens of others coming back. You'll be given the chance to grow with your client team, or to diversify with many client teams!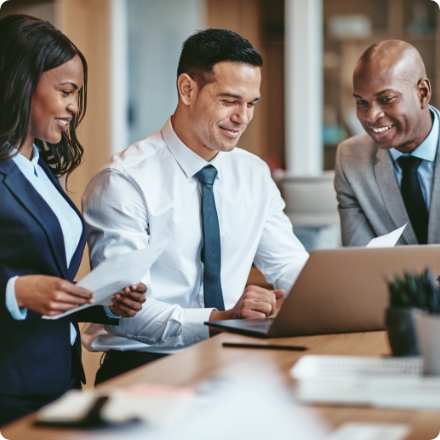 You'll learn more and do more than you ever thought possible. We'll build you into a master.
There's a reason MarketStar was voted a Top Workplace three years in a row. You'll get to learn from some experienced sales professionals, and we'll turn you into one! MarketStar leaders have played a major part in writing education curriculum for both High School and University level sales programs. This is your chance to learn from the absolute best.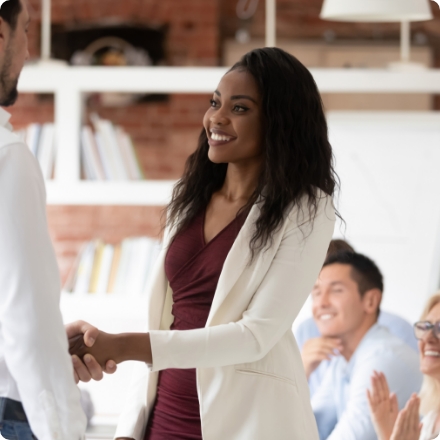 It's not just about this job, it's about the next job. We'll help you take your career to new heights.
Let MarketStar give your career a jump start! Here you'll gain so much valuable experience and build a network of industry professionals. MarketStar will open doors for your career that you never thought were possible.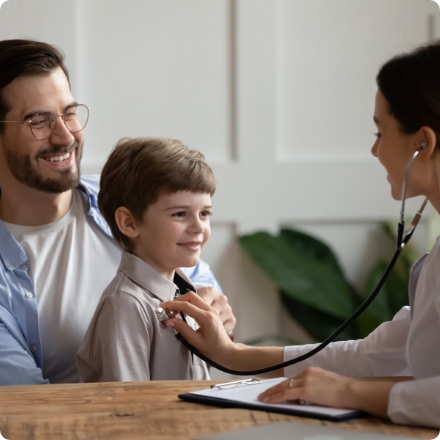 More than just the basics, we offer paid child care, 12 weeks paid parental leave, fertility assistance, and more.
In our commitment to our "We Care" value, we believe in providing employees with valuable mental and physical well-being benefits including:
12 Weeks Paid Parental Leave
Paid Childcare/Dependent Care
Education Reimbursement
Mental Health Benefit
401k Match
4.5 weeks PTO and 7 paid holidays
Personal Loan Program
Comprehensive health and welfare plans
Apply now by submitting your one-minute application or view all current openings.
HERE'S WHAT OUR PEOPLE ARE SAYING

"After 18 years in sales and tech, and many companies, couldn't recommend MarketStar enough. It's no wonder they have so many boomerang employees who come back after exploring other opportunities."
— Real Glassdoor Review

"I have returned to Marketstar not once but 3 times. Each time I have left, I have felt I don't experience the same culture and leadership acknowledgment that I have received from MarketStar at other companies."
— Real Glassdoor Review

"I love working for Marketstar on the Pinterest team! Everyone is so welcoming and supportive! I have never had a question go unanswered. They really care about their employees and what they need and support them however they can!"
— Real Glassdoor Review

"This job has helped me grow my skills in an area that I am really passionate about and also given me the flexibility and freedom to grow in other parts of my life outside of work."
— Real Glassdoor Review

"Best job I've ever had. Working here gets better and better with each passing month. There is a real family culture here and you genuinely feel like you belong."
— Real Indeed Review

"Working at MarketStar has been a blessing! I've been able to learn so much working here that has been a great kick start to my career. At MarketStar, you'll find great people, leadership you trust, and amazing company culture."
— Real Indeed Review
It all starts with a great attitude and the desire to be more. We'll help you get there before and after you fill out your application.

How to Write a Fantastic Resume
Get tips from one of MarketStar's recruiters on what matters most when it comes to writing your resume. Learn how to include convincing accomplishments and take advantage of a free resume template!

Tips for a Virtual Interview
Just because it's virtual doesn't mean you shouldn't take it seriously. Read some top tips on interviewing virtually from a MarketStar recruiter.


Could you use some help with answering tough situational interview questions? Practice using the STAR method to give great responses.

You will be challenged and valued; you'll have time to spend with friends and family;and you'll have opportunities for personal and professional growth. JOIN US!
See what our own employees have to say about how MarketStar has enriched their lives.
Apply now by submitting your one-minute application or view all current openings.