Transformation is not the easiest task for large businesses. It has been said by MANY enterprise leaders that for their organization to fully transform an old sales model into a digitally driven NEW model, it would take an act of God. Cue the pandemic of 2020.
Among the numerous lessons of the past three years, one that can't be ignored is that nothing transforms the way we interact with prospects and customers like the complete disruption of face-to-face contact. Sales was particularly hit hard by "these trying times" – but it also opened a striking opportunity: the opportunity to transform a traditional outside sales team into a digitally driven, blended, inside/outside sales force.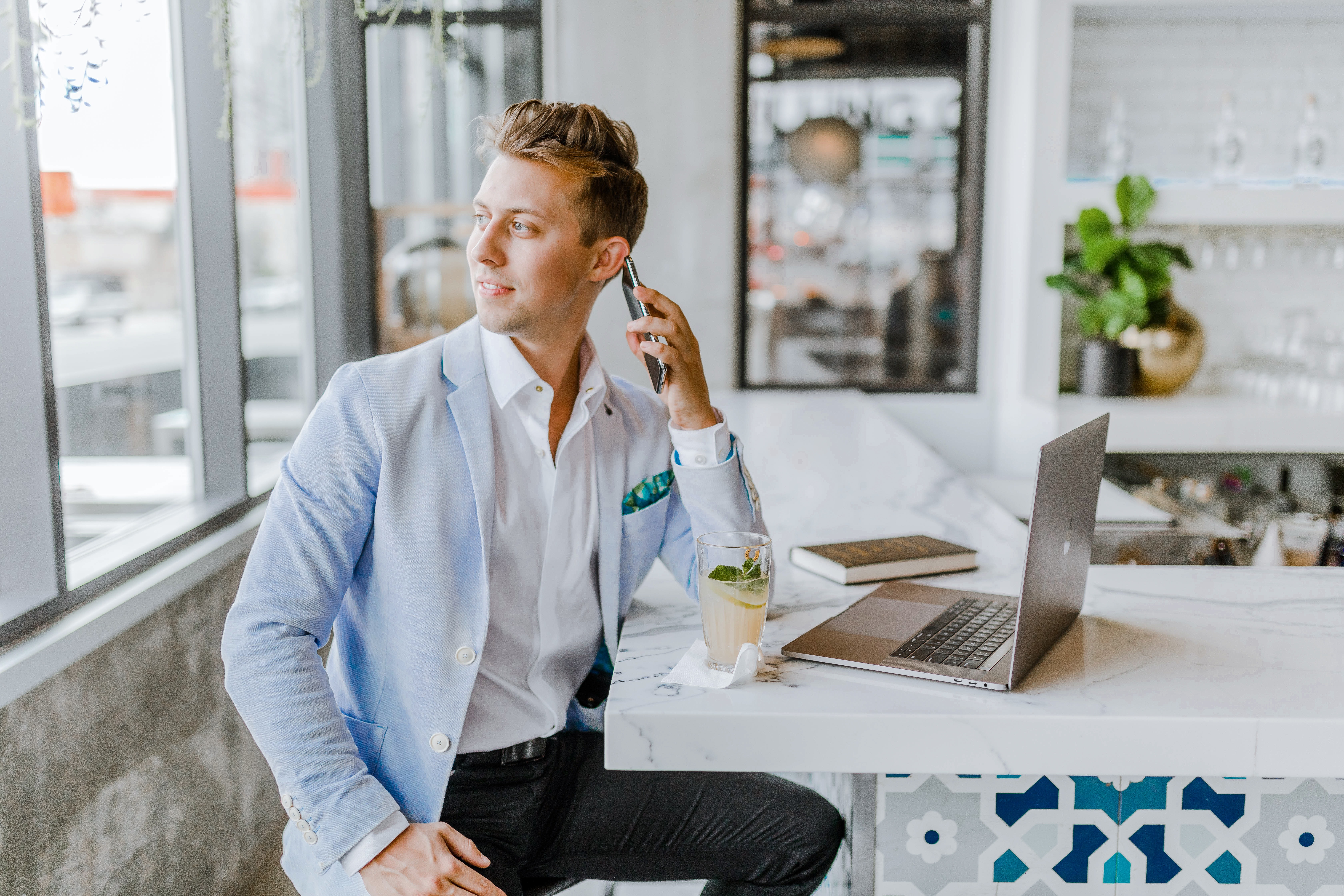 Selling during a pandemic and the steadily growing economic crisis isn't easy for anyone, but it's particularly challenging for traditional outside sales reps. A team that is traditionally reliant ONLY on face-to-face meetings has been forced into building trust through a computer screen instead of a handshake. Many outside reps, most with significant tenure, have struggled with this reality, as have their sale numbers – a reality that doesn't always mesh with the expectations of revenue leadership.
The World May Have Changed, but You Still Need to Hit Your Number
For inside sales reps, their reality has not been shaken in the same way. This group is more likely to experience a STRENGTHENING of their customer relationships and have more confidence in their ability to close deals. Their prospects have INTENSIFIED in many ways, with more people becoming comfortable with digital engagement. We always hear echoes of "zoom burnout," but the huge increase in activity in the tech industry shows that digital sales engagement not only kept pace but surpassed all expectations.
"We continue to have companies in industries, who historically have run an operation built on field sales, reach out to us to get a leg up on their competition by transforming their sales teams to be more digitally nimble." - Paul Grant, CCO
But what about other industries -- how well did non-tech sectors adapt? Industries like oil and gas, green energy, manufacturing, heavy industry, and original equipment manufacturers? Not surprisingly, they adapted VERY well.
With the world getting back to pre-pandemic norms, people returning to their offices, movie theaters, and restaurants, do we simply toss aside the learnings from the last past three years, or continue to modernize our sales forces in this age of pandemic-forced digital transformation?
Many of these vital industries (outside of tech) are realizing that the BIG opportunity is to not only stay on top of the digital transformation but to leap out in front of the competition and lead in markets that have traditionally lagged behind the tech sector. There is no need to jettison your outside sales organization, but there is a reckoning when it comes to finding a blended model that utilizes outside sales reps for more expensive duties and deploying a skilled inside team to build and retain revenue.
If you are not leading, you are behind. You just need a little guidance. Here are three primary considerations to keep in mind as you look to clarify your revenue plan in 2023 and COMPLETELY embrace the digital transformation of your sales team and introduce a blended inside/outside strategy.
Cost Advantages
Every revenue strategy takes the cost of acquisition into account. An inside sales organization will always be more cost-effective than an outside sales team. The rep profile, while still HIGHLY skilled and specialized, will always be less expensive than a seasoned outside rep. This includes bringing in an experienced inside leader to direct, coach, and amplify your team. The veteran outside rep IS valuable, but scaling based on their cost profile can be challenging, even for the most profitable organization.
Beyond customer acquisition, the inside sales team functioning in an account management motion can GREATLY increase the lifetime value of your customers, with an even greater level of cost savings. Customer experience (CX) may be a buzzword in tech, but it's a reality that every company in every heavy industry must excel at. An inside team is BUILT to provide optimal coverage from your largest enterprise customers all the way down to your smallest (yet, just as vital) customer set.
Low-cost inside solutions lead to improved revenue retention AND lower cost of acquisition – leading to a return on investment (ROI) that revenue leaders simply can't resist.
Data and Artificial Intelligence
This goes beyond just sales reports. We are talking about data that truly leads to marked improvements. In the age of data analysis and AI, field sales can lag. ALL sales reps have an extensive list of responsibilities to simply maintain their customer base. Duties like data entry, paperwork, and travel fill SO many hours, that reps have little time to do what they are paid to do: sell. In Spotio's "State of Field Sales" report, they explain that the average sales rep spends as little as 30% of their time selling! Hardly the best use of time by one of your most expensive resources.
In an inside motion, the sales process is much different, with many of the CRM and data-entry duties being handled right at the point of discussion, rather than something done after the day is done, as is the traditional workflow of outside sales reps. With a sales motion that is completely digital, data gathering is a more efficient event, leading to more actionable data and more time in sales conversations. As sales enablement technologies powered by artificial intelligence (AI) mature, inside reps are finding more relief in the form of automation – which also produces more data. Call recordings that lead to better coaching actions is just one example of this. The more data to analyze, the more specific your coaching can become, which makes your teams better.
High-performing teams lead with enabling data, allowing sales reps to spend more time learning about and connecting with your customers.
Scale – In More Ways than UP
The traditional way to look at scale is just a simple numbers game: more sales reps doing more sales activities with more prospects. The math always checks out here, especially with inside reps vs. outside reps. For the cost of one seasoned outside rep, you can typically add three (or more) inside sales reps. This will ABSOLUTELY help when covering your downstream accounts (mid-market, small and medium businesses, etc.) – a group of accounts that, while small individually, can be HUGE revenue producers in aggregate if you can get the ROI mix in order (which inside sales helps).
Scale also means expanding your geographic expanse. While the notion of expanding an outside sales team into EMEA sounds daunting (which, it is), utilizing an inside team to call into a new country or region is a different undertaking altogether. Having a bullpen of bilingual inside sales reps is a wonderful place to start when expanding regionally, and if things slow down or market recalibration is needed, the team can always be re-purposed to cover other regions.
Specialization is also a powerful strategy when scaling. It could be a new product being tested in specific markets, a valued customer that needs extra attention in the short term, or product allocation management that helps relieve supply chain challenges. The capabilities of an inside team go beyond customer acquisition, it can be crafted into customer retention, managing original equipment manufacturers (OEMs) and dealers, or managing your distribution channel.
Scale equals flexibility – and whether you are wanting to experiment or provide short-term bursts of activity, the inside team fits this strategy perfectly.
2023 is poised to be a year of challenges – in every sector, but it also has all the ingredients of an explosive year of growth – for those willing to take a leap and get out in front of the competition. If you are NOT considering an inside sales motion, we are confident that your competitor is. The case for inside sales vs. an outside sales team is one that has been made over and over. The benefits are plentiful, the opportunity is huge, and the undertaking does not have to be difficult.
If you are looking to expand what you have learned about digital transforming your sales team, there are partners that can help you do it. There are customers to be retained, new prospects to be signed, and markets to be expanded, you just need to take the inside leap – and not wait until you have no choice.