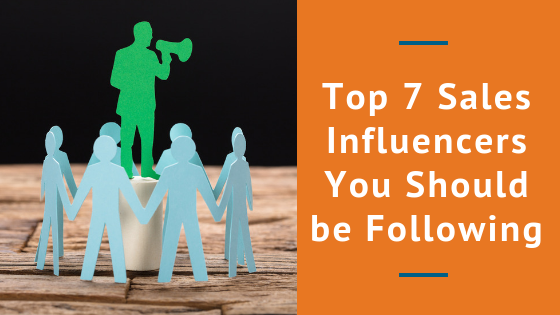 Ideas are meant to be shared, especially when it comes to B2B selling. It's always useful to hear from old pros who have "been there, done that," and also hear about what works for them in a tough selling situation.

Technology is changing all the time and with it, the nuances of B2B selling are changing as well. Hearing from other professionals who have dealt with the same challenges you do is always insightful.
One of the great advantages of the web is you don't have to take a formal class or attend an event to hear what the experts have to say. It's all online. Everyone demonstrates their expertise as part of their own sales pitch, their brand, so you can find all sorts of information to help you become a better salesperson. The questions is: Whom do you follow?
LinkedIn is a good place to start looking for experts. LinkedIn curates a list of experts from various fields, and you can follow their articles and posts covering a diverse range of subjects. The list is always changing, but you can always find the current experts on the LinkedIn Influencers page. If you want to drill deeper by industry, LinkedIn also has a Top Voices list with the top 10 experts in fields such as tech, finance, media, and other areas. These experts are chosen using LinkedIn rankings and other criteria.
You can find sales experts posting everywhere on the web, but determining who has the best wisdom to share is subjective. The easiest way to start looking for inspired experts is by using other people's curated lists and seeing whom they recommend. Chances are you will start seeing the same names on multiple lists. You might start with LinkedIn Business, which has its own list of the top 50 B2B sales gurus. Other sites such as SmallBiz.Tools, Sales Handy, Treeline, and Datahut all have their favorites.
Here are some of the experts we follow for B2B sales insight:
These are just a handful of the professionals who are influencing B2B sales. There are dozens of others, but spend some time searching LinkedIn and other sales sites to discover others that are worth following. You can always learn from new sources. And if you are looking for additional insights on B2B selling, you might also consider downloading our outsourced sales guide, "Is Outsourced Inside Sales Right for You?"