With a phone in almost every hand today, Short Message Service (SMS) marketing's popularity has only been growing from strength to strength recently. Bulk SMS marketing is at the peak of its demand for various reasons today, especially in the e-commerce sector.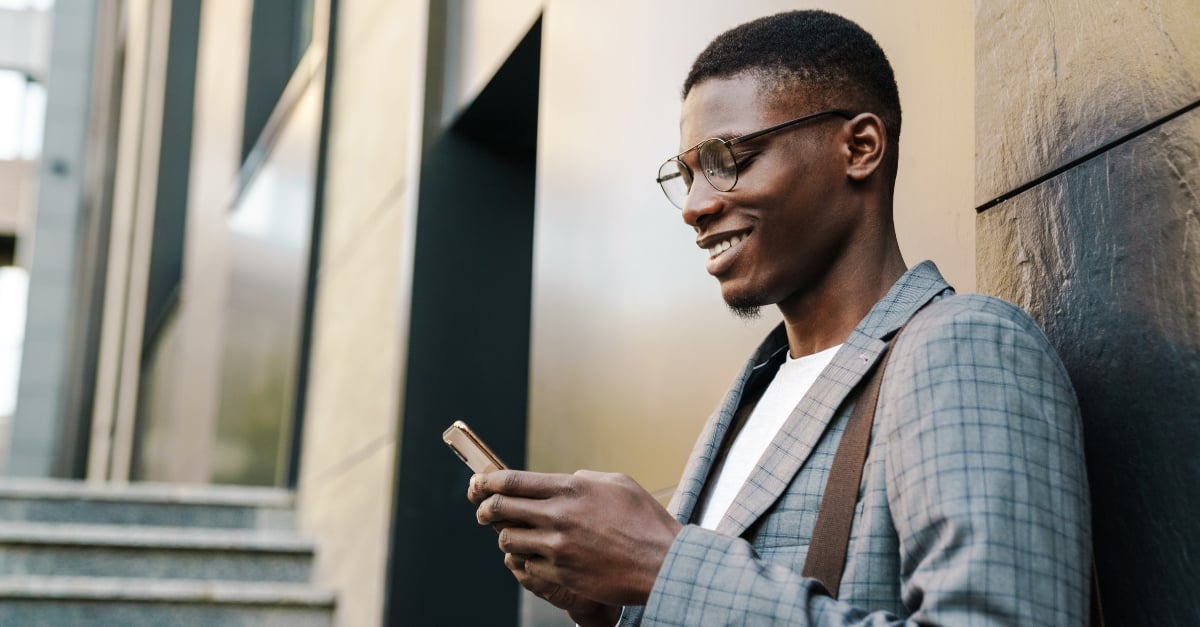 Why Bulk SMS Marketing?
According to TextSanity, an average text message has an open rate of 98%. An email sent as a part of an email marketing campaign typically has a 17.38% open rate according to a recent Mailmunch study. This number is much smaller for organic marketing on Facebook.
Bulk SMS marketing saves you the trouble of creating elaborate ad copies. With so many free and open-source bulk SMS software available in the market today, it is not just a cost-effective solution, especially for small businesses, but also allows you to implement the marketing plan without much delay. For consumers too, it is much easier to trust a message rather than random, unsolicited phone calls and emails. Most bulk messaging software solutions also provide vital insights into a campaign's performance and viability.
There are various ways in which bulk SMS marketing can help businesses of all sizes. In addition to building a database of prospective customers, it is an excellent means of lead generation. Most free and open-source bulk SMS software allows you to create personalized messages that may include special offers and coupon codes, especially for specific customers giving you a better opportunity to convert them. SMS is also an excellent means to collect feedback and manage customer loyalty points.
Optimizing Your Bulk SMS Marketing Campaign:
Here are our top tips for creating a successful bulk SMS marketing campaign and making the most of your mass messaging service solution.
1. Create a Contact List
With so many free mass text messaging services available today, it may seem tempting to blindly bombard phone numbers with an SMS message. It may appear like a great way to reach as many people as possible. However, this increases your chances of sending a message to a wrong client and can have disastrous consequences. Think about the customers that you want to target and why he or she would want your product or service. Your campaign will perform much better when you spend more time customizing correct messages for the right customers.
Create a contact list of your past, present, and loyal customers. Sign up campaigns are a great way to start a conversation with potential customers and getting to know about their preferences. Take all the information you have about your clients into account. Understand what your objectives are for each of these groups. Take their history and location into consideration. Keep editing your contact list by keeping an eye on the metrics of your campaign's performance. Delete inactive numbers from time to time.
Ensure that you are complying with regulatory guidelines when you build your contact list. For example, the GDPR data protection law in European Union, or the Telecom Regulatory Authority of India (TRAI) safeguards the customer's right not to receive unsolicited messages, provide consent before obtaining an SMS, and their right to opt-out of accepting your SMS. Most bulk SMS software solutions, including the free and open-source ones, are configured to help you remain compliant with such regulations.
2. Create Value for Your Customers
Your SMS messages will be far more successful if they create value for your customers. If a customer receives an SMS message that has no value for him or her, he or she will be quick to opt-out of your contact list. Avoid wasting your customer's time.
There is no point in using your bulk SMS software to senselessly spam customers with messages related to contests, giveaways and deals, and also messages with call-to-action statements if they are not relevant for the recipient. Think about how you can make your campaign less intrusive and give more control to the customer.
A great way to facilitate this is by using SMS keywords to send messages like "Send OFFERS to 1234X to receive coupon codes for your nearest shopping stores". Here you are allowing the customer to decide whether he or she wants to opt in to receiving messages from you or not. You now know that this customer is interested in your product or service and does not mind receiving messages from you. You also build on to your customer opt-in list and do not spoil the reputation of your company by sending unsolicited messages. Your SMS must always provide genuine value to the customer.
3. Create Personalized Bulk SMS Marketing Campaigns
To truly capture your customer's attention, you must attempt to personalize messages to your customers as much as possible. A text that addresses a client by name appears far more attractive than one that addresses the customer as a "customer" or "client."
Traditionally, messages were a means to communicate with friends, families, and colleagues. Using a client's name and personalizing your message as much as possible, retains that essence to an extent, almost seeming like the message is from a friend or a known acquaintance.
Segment your customers carefully based on demographic data and purchase history. Create personalized, targeted messages for each group to ensure maximum conversion. For example, it is pointless offering a male customer a great deal on a product or a service that is primarily used by women.
Most free mass text messaging services come with a mail merge feature that allows you to insert names and customer-specific details in your messages. It will also help if the sender's name appears as the name of your company rather than a random number.
Personalized messages make clients feel important and also go a long way in establishing a relationship with a client. A client will appreciate a word that is regarding the products he or she has inquired about in recent times rather than a random product he or she may have not even considered purchasing. With all the feature-rich bulk SMS software solutions that are available today, there is no excuse for sending a customer a random, impersonal message.
4. Stick to The Point
An SMS message is limited to just 160 characters. This character limitation means that you must keep your message as short, crisp, and concise as possible while conveying what you want to say clearly. You must stick to the point but also avoid being to direct at the same time.
To facilitate a quick conversion, you must convey your point quickly. Do not overdo it with capital letters, emoticons, and abbreviations. The message must be easy to read and understandable. It's best to employ a pleasant, conversational tone in your message.
5. It's All About the Timing
Think about this. A client is in his office. It's close to lunchtime, and he receives a message from his favorite restaurant announcing a new lunch box in its menu and a discount code that waives off delivery charges, along with a link that lets the client place the order quickly. Timing enhances the impact of your message. If a client receives a message at the perfect time, he or she will not see it as spam. Avoid sending a message to early or too late in the day. Think about whether your message will most likely result in conversion on a weekday or during the weekend. There is no point in sending a client a message about a hot new club opening in town on a Monday morning.
Also, pay attention to the frequency of your messages. Send messages too often, and you risk irritating your customers, leading them to opt-out of your contact list. On the other hand, if you send messages too sparingly, the client may not recall your brand quickly and may forget why he or she opted to receive notifications from you in the first place.
How often is too often? There is no right or wrong answer in this case. It all depends on trial and error. Take factors such as the nature of your product and service, your target audience, and the purpose of your bulk SMS marketing campaign into consideration when you decide on the timing and frequency of your messages. Pay close attention to the campaign performance metrics available with your bulk SMS software to understanding what is working and what is not. Most free and open-source bulk SMS marketing software comes with scheduling capabilities that automatically send messages based on predefined timings and frequencies.
6. Use Call to Action (CTA) Statements
Send an SMS message with a clear goal in mind. Think about what action you are expecting your client to take after he or she reads your message. Open-ended statements may leave things unclear and create unambiguity. CTA statements develop a sense of urgency and prompt the client to act. Offers, vouchers, and coupon codes that are valid for a limited period are more likely to spur the customer into action.
At the same time, you must also include any telephone numbers or links in the message itself to make things convenient for the recipient of your message. If the essential connections and contact information are available in the word itself, the client will be more likely to act quickly. Ensure that the links are device friendly. Use Bit.ly or Goog.gl to shorten your URLs. Mainstream bulk SMS software solutions will help you out with all of this.
Final Thoughts
By consciously following these tips and best practices, you will be able to optimize your mobile marketing campaign in no small degree. Most free mass text messaging services can help you stay true to the tips and tricks that we have discussed in this article. A successful bulk SMS marketing campaign is one that does not mindlessly spam customers, but one that makes a conscious effort to reach the right customer with valuable information. It is designed to yield a specific outcome, all the while keeping a close eye on the campaign's performance metrics and fine tuning the campaign accordingly to improve its viability.
See how MarketStar can help with your inside sales, partner channels, customer success teams, and digital ad sales.