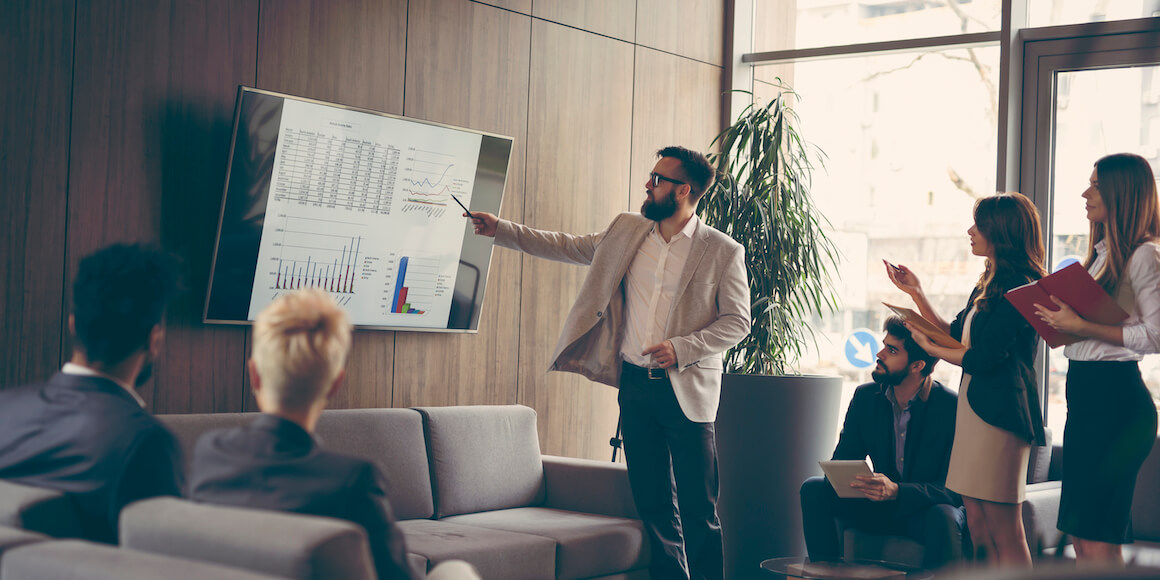 Every customer journey starts with your sales team. Stop. Please ask yourself if you are liking the results. Are you accurately defining success for this team? How does your definition translate to the larger enterprise clients' sales experience?
Like any type of successful selling, the foundation of enterprise sales is providing a positive customer experience (CX). Creating a frictionless and positive sales experience is essential to maximizing revenue and extending the lifetime value (LTV) of the customer. The goal is to give the customer outstanding solutions and service to instill confidence, promote loyalty, and reduce customer churn.
The enterprise sales process is longer and more complex than most, so managing CX is more complex as well. With enterprise sales, you must identify the decision makers and the influencers and run an ongoing gauntlet of obstacles and objections, demonstrating value to new stakeholders at every step. Much of the enterprise sales process is beyond your control, but you can manage CX, and providing a superior sales experience will make the difference between closing and losing the sale.
Managing Transactional and Complex Sales
When it comes to selling business technology, you have two basic types of sales: transactional sales and complex sales. In both cases, the sales rep must assess the prospect's needs and match the right solutions to those needs. Assuming the role of a sales consultant allows you to collaborate with the customer, understand their requirements, and deliver the best solution at the best price. Acting as a sales consultant is a great way to create a positive sales experience.
With transactional selling, you are providing off-the-shelf solutions with little or no customization. That usually means fewer decision makers and a more personalized, one-to-one approach. For example, most small- and medium-sized businesses are looking for a transactional sale to acquire specific products to address well-defined needs. The sales rep's role is to understand what those needs are and provide the right solution to meet those needs.
With complex selling, you have more stakeholders and more variables, which makes it harder to manage expectations and the enterprise sales experience. With enterprise sales, you tend to have multiple executives and departments involved in the decision-making process, each with their own goals. Meeting everyone's needs usually requires more customization. This kind of consultative sales takes a lot of time, including multiple sales presentations, a deeper understanding of technology goals and obstacles, more approval cycles, and other steps to provide the best possible customer experience at each step.
The more complex the sales process, the more important it is to manage customer expectations. There are typically four stages to any complex enterprise sales:
Discovery – This is where you drill down to identify pain points and potential solutions. Attention and empathy are your best approach to get the detailed information you need and demonstrate you care about the customer's problem. Talk to the customer and try to understand their world.
Definition – Once you have reviewed the scope of the problem, you need to develop a solution. This is where you may need to enlist help from technical experts and others. Defining the solution includes establishing milestones and deadlines, which are often areas where the customer experience falters. Be sure to set appropriate expectations.
Development – Creating a customized solution requires collaboration and a can-do attitude. Tailor the solution to meet the customer's needs and demonstrate where you add value and how you are going to provide a unique solution.
Deployment – The final step, solution delivery, should be as smooth and painless as possible. It is also an opportunity to cement relationships inside the company to ensure ongoing success and create opportunities for additional sales.
Managing the Enterprise Sales Customer Experience
A consultative sales rep works as a sales facilitator and CX champion. The sales rep is the project manager who is responsible for defining the problem, exploring options, creating buying criteria, validating the solution, and building consensus with stakeholders.
When dealing with the stakeholders in any enterprise sale, it's important to know who the players are and their role in the buying process. Who is going to use the solution? Who has budget approval? Who influences the buying decision? Each stakeholder has a different set of criteria and expectations and needs to be handled differently. How they communicate is one indicator. Some prefer email, others prefer chat, and still others like to pick up the phone. Enlisting outsourced support can help manage stakeholder expectations.
As the project lead responsible for CX, you don't need to have all the answers, but you should know where to find them. That starts with assembling the right team of experts. Bring in the team members as you need them—whether it's sales engineers to help devise the solution or Customer Success to support implementation.
Outsourcing the expertise you need is one way to increase your sales agility and improve the enterprise sales experience. Sometimes your internal team is so focused on selling your solution that they overlook alternative strategies. Bringing in outside sales and engineering professionals can give you a fresh perspective.
And managing the enterprise sales customer experience doesn't stop when the deal is done. Extending customer LTV depends on Customer Success. That's why you need onboarding and customer support. The engineering team needs to fulfill any commitments made in the design process. Customer Success is an ongoing part of CX, and outsourcing Customer Success is one way to manage CX while looking for upselling and cross-selling opportunities.
By identifying and addressing enterprise customer needs, you should be able to not only meet but also to exceed needs and expectations. By calling in external resources when you need them, you can deliver a better customer experience.
At MarketStar, we are experts at providing strategic and tactical enterprise sales support when and where it's needed. We can supplement your enterprise sales effort so you can deliver the best possible enterprise sales experience. To learn more, download our e-book, The Full B2B Sales Team: Specialized Sales Roles to Accelerate the Sales Cycle.