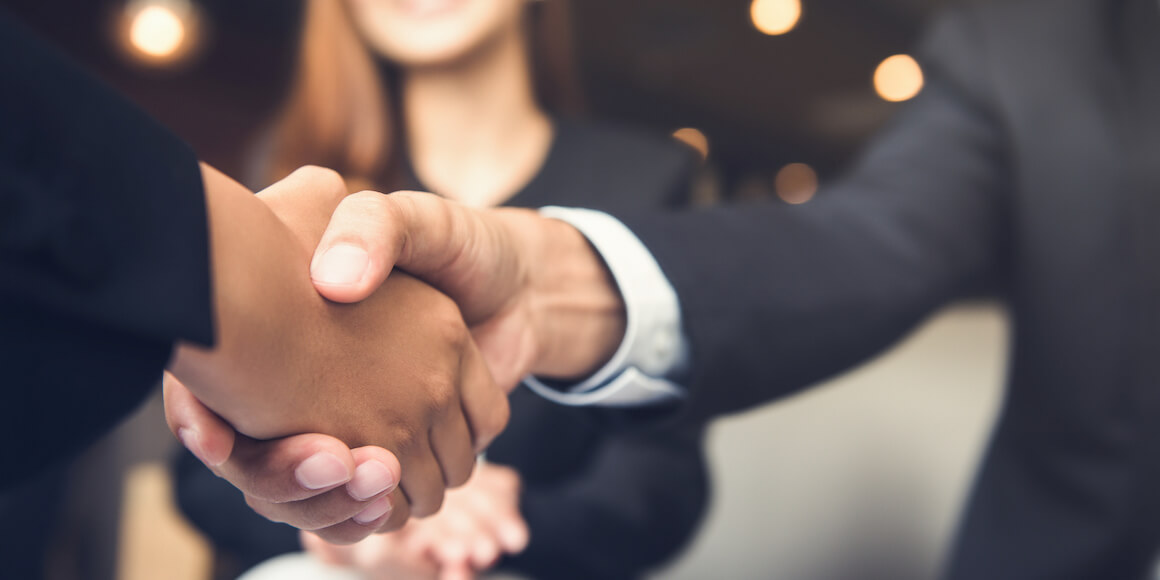 Selling technology is never easy, and when you are dealing with enterprise sales, there is nothing simple or fast about this selling process. Enterprise sales are complex because enterprise technology is complex. There are many variables, interdependencies, and integrations to worry about—let alone matching the technology to the customers' needs.
Bottom line, your offer has to be a great fit all around for every decision maker.
Dealing with a complex infrastructure is only one problem. The bigger challenge is the sales process itself. There are multiple decision makers involved in the buying process, each with his or her concerns and requirements. And since enterprise systems affect the organization, budgeting and licensing strategies become complicated as well.
However, the size of enterprise contracts makes the effort worthwhile, and while closing an enterprise deal will take time, there are ways you can streamline a complex sales process. So, let's dive into the reality of our situation.
Comparing Complex Sales and Transactional Sales
One of the characteristics of enterprise sales is they are high-touch, requiring multiple meetings, presentations, demonstrations, more meetings, and negotiations before the deal closes. To shorten the sales process, you want to make enterprise sales more like transactional sales.
Transactional sales are typical of SMB sales, where there are fewer decision makers who have a good understanding of what they need. With a transactional sale, the buyer usually has done their homework, so they are close to making a decision when they engage with the vendor. The last step is making a final assessment to determine the solution is right for their needs and compatible with their infrastructure.
There are common characteristics that most transactional sales share:
There are fewer decision makers, usually only one or two who have decision-making power.
Contracts are smaller, usually for a single enterprise product or service.
Transactional buyers are driven by marketing, and they rely on web content to guide their decision.
There's a shorter time to make a buying decision.
Complex enterprise sales take longer and require more steps since they are for more expensive solutions and higher risk for the customer. They also require sign-off from multiple parties, and each decision maker wants to be sure they are making the right choice, which is why it can take months to close an enterprise deal.
Both transactional and complex sales are consultative sales where you have to provide the expertise to help solve the customer's problem before you can close the sale. With transactional sales, matching the solution to the problem is more straightforward. With complex enterprise sales, you have more integration and more technical variables, which is why you need to bring in sales engineers and technical experts to address potential problems and ensure that deployment goes smoothly.
Exploring the Enterprise Sales Model
To be successful in enterprise selling requires more work at the front end, including in-depth prospecting and prospect research; the customers seldom come to you. As part of your research, you need to identify internal stakeholders as well as deal influencers before you try to get your first meeting.
When you do schedule a meeting, work with the stakeholders to understand their needs and objectives. Also, be prepared to demonstrate the solution and perform a technical review to understand implementation and integration issues. Keep in mind that this is a consultative sale and a long-term engagement, which means more hands-on support, training, and technical consulting.
Here are some of the factors to bear in mind to help close enterprise deals:
You need one of the stakeholders to serve as a champion who believes in your solution, will make the right introductions, and provide insight to help you close the deal.
Just as enterprise selling is a long-term process, you have to be able to justify lasting ROI. High-price enterprise investments should yield the returns to justify the costs.
Successful enterprise selling requires having a rapport with the customer and winning their confidence. This is a lasting engagement that will require ongoing interaction and support long after the contract is signed.
Be prepared to offer customization. Enterprise technology seldom performs as needed right out of the box, so be ready to adapt and customize the solution to meet the customer's needs. It's all part of consultative selling.
Streamlining Enterprise Sales
There are ways you can shorten enterprise sales time and remove friction from the process. Here are some tips to help you close enterprise deals faster:
Find the right champion quickly. The sooner you can find an advocate inside the organization, the smoother the sales process.
Get support from senior management to remove obstacles to the sale.
Increase your meeting frequency to close the prospect sooner.
Be proactive, follow up, and try cancellation pouncing, (i.e. check regularly to see if a cancellation can move up your next scheduled meeting).
Use the right sales technology such as email, calendar software, videoconferencing, and CRM tracking to make sure your customer notes are always current.
Sell long-term value, not low price.
Be prepared to sweeten the offer with more personal service, such as onboarding, training, consulting, and so on.
Ultimately, the customer has to want what you are selling, and that includes the quality of the sales relationship. They want expertise, value, and the confidence that they are making the right decision.
Your approach can offer all of these and more. But you don't have to weather these enterprise beasts alone.
Outsourcing for Enterprise Sales Success
Another way to shorten the enterprise sales cycle is to get the right help. There are many parts of the enterprise sales process that you can outsource to save time and resources.
For example, the right sales-as-a-service partner can help with prospecting, lead qualification, and company research. They can pave the way, finding the right decision makers and coordinating meetings. They also can even help with follow-up scheduling to keep the process moving.
An outsourced sales partner also can provide technical assistance, including help with diagnosing the prospect's problem and designing a solution. Sales-as-a-service partners also maintain the latest in sales technology so they can better manage the sales process. They can even assist with customer onboarding, training, and customer success.
Most importantly, working with the right outsourced sales partner makes your sales team more agile. You can scale your sales support team as needed and adapt to new needs and demands throughout the enterprise sales process.
If you want to explore other strategies and learn more about how outsourcing can help shorten the time to close enterprise deals, see how MarketStar can help. We have the resources to meet any enterprise sales challenge, including specialty sales roles. Let's talk about how we can help you drive your enterprise sales.