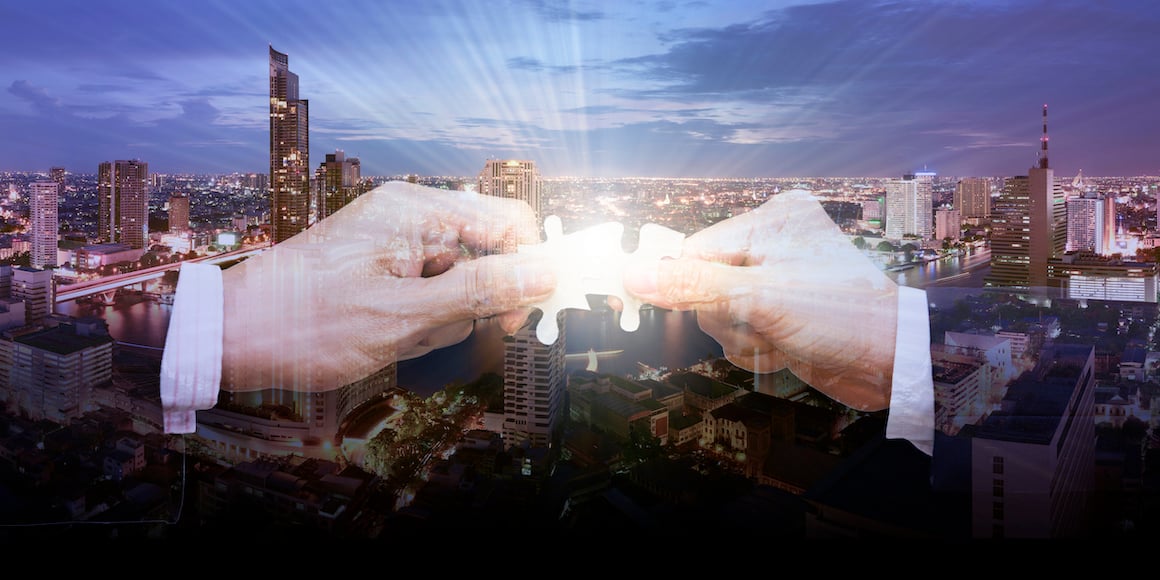 If you know anything about selling technology, then you know that enterprise sales are different from all other types of technology sales. Selling enterprise solutions has its own set of rules and a unique decision-making process. To thrive at enterprise sales, you have to appreciate what makes the process unique and know how to adjust your sales process to overcome the unforeseen obstacles you might encounter along the way.
All enterprise sales have elements in common that differentiate them from other types of technology selling. These are:
Enterprise deals have bigger budgets

– What makes enterprise sales so attractive is the size of the deal. In the context of a technology sale, an enterprise encompasses the hardware and software that make up the IT to support a large organization. The bigger the organization, the bigger the enterprise, and the bigger the budget.
Enterprise deals take longer – Getting a large organization to agree to buy an enterprise solution is not easy. Since the infrastructure is large and complex, there are many considerations, such as integration, compatibility, and scalability, that need to be assessed before making a buying decision.
Enterprise deals require multiple decision makers – The larger the organization, the more decision makers become involved in the buying process. For an enterprise sales rep, that means you have to sell the same solution to multiple stakeholders across multiple departments.
Enterprise deals can collapse at any time – The size and complexity of an enterprise sale mean that there are many moving pieces that have to align before a contract can be signed. There can be a change in management, budget modifications, new IT criteria, new business strategies, and other unforeseen factors that can kill a deal.
Once you understand the unique elements that go into selling enterprise technology, you can develop a strategy to help you close an enterprise sale.
Steps for Enterprise Sales Success
The best way to ensure enterprise sales success is to have a well-crafted strategic plan. If you take the time to prepare in advance, adapt along the way, and adopt specific steps, you will improve your chances for success.
1. Define your goals
Before you approach any enterprise prospect, you need to be clear about your approach. Start by identifying your ideal client, including company size, market, pain points, compatible technology, and so on. Also, be clear about your value proposition. Enterprise technology buyers usually aren't looking for specific products or features. They are looking for solutions to business problems. Therefore, you need to be prepared to sell based on the solutions you offer that deliver lasting investment value, not just features.
2. Understand the customers' points of pain
When shopping for an enterprise-scale solution, a company is seeking to address a specific issue or solve a well-defined problem, and you need to understand those points of pain. However, since there are multiple stakeholders involved in the buying decision, you have to address multiple criteria. One department may be concerned with ease of use while another may be concerned with scalability or cost. Be prepared to address multiple issues and prioritize based on the stakeholders who matter most. And be sure to use clearly defined metrics to prove ROI.
3. Identify the right stakeholders
Remember that decisions are made by people, not companies, so you need to appeal to the individuals who are driving the deal and making the decisions. If your offering can meet their needs, make their job easier, save them time, save them money, or solve some specific problem, then you are closer to making the sale. Your best approach is to identify the executive or manager who has the most at stake and enlist their support as a champion within the organization.
4. Generate ROI metrics
As you come to appreciate the prospect's points of pain, agree on ROI metrics. You may be able to influence the specific metrics that show value but it is important to agree on performance criteria during the sales process. Those criteria will be used to demonstrate lasting value.
5. Customize the offering
Enterprise-scale deals are not only high-touch but they also usually require substantial customization. Be prepared to offer more. Work as a partner, not just a supplier. For example, collaborate on new features and functions. Many software companies sell products before they are ready so enterprise customers can provide input on new features.
6. Don't undersell
Remember that enterprise sales are made to fill a specific need or address a specific business problem. It's not about price. It's about the value of the solution, whether it cuts expenses or speeds operations, ease of deployment, and ease of management. Enterprise sales are worth more, but they also cost more because of the need for additional customization and support. Sell the long-term ROI, not the price.
7. Become a consultant
Above all, enterprise sales are solution sales. The greatest lifetime value for any enterprise customer is the result of a consultative engagement. Be sure to include the customer success team early in the sales process so they can understand the prospect's objectives and show them how to address their challenges. A consultative engagement not only makes it easier to show ongoing value, but it also presents a greater opportunity for renewals and upselling.
Outsourcing Enterprise Sales
There is no question that enterprise selling is a lengthy and complex process. There are many elements to master and just as many things that can go wrong, which is why it makes sense to outsource aspects of your enterprise sales program.
MarketStar can help fill the gaps in your enterprise sales process. Our Sales as a Service® approach can help you close your next enterprise deal. We offer services including lead qualification, account management, sales engineer support, customer success services, and also provide the analytics and tools you need to demonstrate ROI and increase customer loyalty.
There is no reason to tackle enterprise sales alone. We can supply expertise when and where you need it. To learn more, be sure to read our guide, The Full B2B Sales Team: Specialized Sales Roles to Accelerate the Sales Cycle.