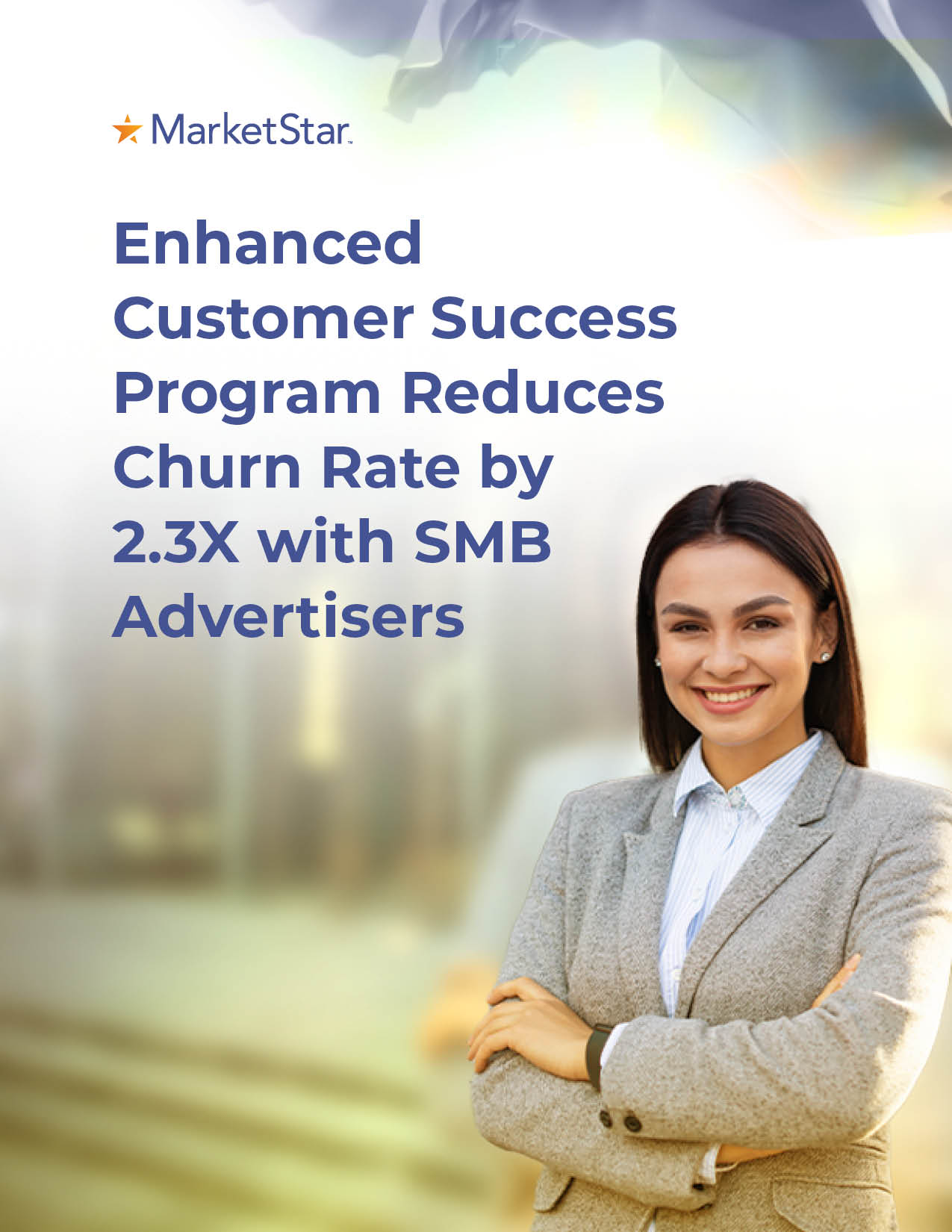 Enhanced CS Program Reduces SMB Advertiser Churn by 2.3X
Regalix, Inc. is now a MarketStar company, the industry leader in B2B outsourced sales and revenue acceleration solutions. MarketStar empowers leading B2B organizations with advanced Sales, Marketing, Customer Success, and RevOps solutions, creating growth across the entire customer journey.
Summary:
The current market landscape places the consumer in total control, where potential clients have access to an extensive array of solutions and are prepared to defect to competitors if the services offered to them fall short of their expectations.
This leads to a crucial question: How do you proactively work towards identifying and preventing clients from reaching that pivotal point?
This was the problem faced by a leading global social news and content discussion platform, which resulted in them partnering with us to develop and execute a successful churn reduction strategy. With the implementation of our customer success strategies, the key focus was on lowering the client's customer churn for SMB advertisers, given that it is one of the most effective ways of fostering growth.
The cost of acquiring new customers is five times higher than retaining existing ones. This goes to show that while acquiring new clients remains imperative for expansion, retaining existing clients is essential for ensuring sustained revenue. By nurturing current client relationships via exceptional customer support services and elevating their overall customer experience, we enabled the client to witness a drastic reduction of 2.3X in their SMB advertisers' customer churn rate.
Delve into the details of this case study to gain comprehensive insights into:
The critical issues that were contributing to elevated churn rates.


The strategic solutions used to resolve product adoption challenges.

The measurable outcomes from the solutions implemented.
Download your copy of the case study now.
Case Study: Enhanced Customer Success Program Reduces Churn Rate by 2.3X for SMB Advertisers
(Use arrows to see a preview)