Case Study: Accelerated Ads Adoption Drives Revenue Surge for this Leading Search Engine Platform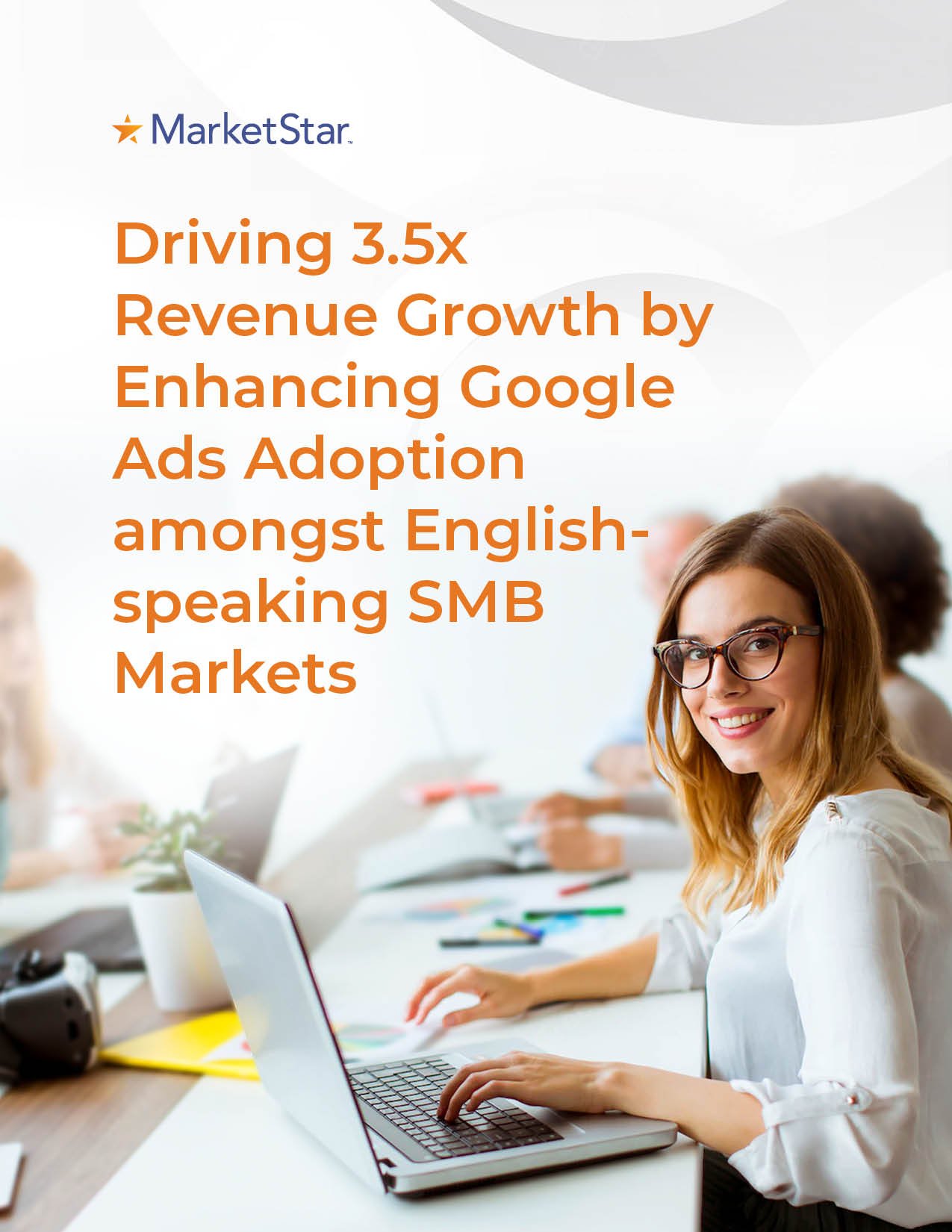 Accelerated Ads Adoption Drives Revenue Surge for this Leading Search Engine Platform
Regalix, Inc. is now a MarketStar company, the industry leader in B2B outsourced sales and revenue acceleration solutions. MarketStar empowers leading B2B organizations with advanced Sales, Marketing, Customer Success, and RevOps solutions, creating growth across the entire customer journey.
Google Ads, a renowned tool, empowers SMBs to expand their reach and elevate business growth by effectively showcasing products and services to active searchers. It also enables the re-targeting and engagement of previous visitors, boosting conversion rates and customer engagement.
However, our client, the global search engine leader, identified a surprisingly low Google Ads adoption rate among SMBs, particularly in English-speaking markets.
To address this challenge, a strategic partnership was forged with MarketStar, aiming to invigorate Google Ads adoption within English-speaking SMB segments. The collaborative effort not only resulted in a substantial uptick in adoption but also yielded an impressive 3.5x surge in total revenue generated from these ad campaigns.
MarketStar's approach proved pivotal to the client's success, as we equipped SMBs with essential resources and unwavering support to optimize Google Ads usage. Employing a consultative selling framework, MarketStar not only facilitated enhanced revenue generation with each interaction but also nurtured enduring relationships that extended well beyond the initial transaction.
Explore this case study to discover:
MarketStar's targeted areas of focus for amplifying Google Ads adoption


Innovative strategies employed to enhance advertiser ROI, resulting in elevated client revenue

Tangible impact of MarketStar's implemented solutions
Download your copy of the Case Study now by completing the form below.
Case Study: Accelerated Ads Adoption Drives Revenue Surge for this Leading Search Engine Platform
(Use arrows to see a preview)