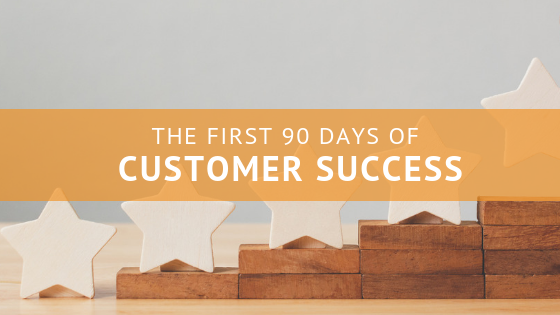 When sales organizations look back on 2020, one of their main "lessons learned" might be the importance of Customer Success. With so much uncertainty impacting the economy, sales teams are eager for effective ways to reconnect with their customers and bring new ones into the fold. This year and well into the future, Customer Success will be a key differentiator between losing sales and enabling significant growth. Many companies get customer success vs sales confused to their detriment.
Customer Success is a proactive way to serve your customers by working with them closely throughout the sales lifecycle to understand their specific needs and help achieve their desired outcomes . Customer Success helps your team ensure customers are supported and satisfied. It's an approach that simply makes sense in our outcome-driven economy.
However, Customer Success doesn't just happen; it needs to be part of a comprehensive strategy to successfully onboard your customers. To get it right, you'll need a 90-day strategy to ensure that your customers get what they expect and more from your company.
First, Map the Sales Process
Before creating your 90-day Customer Success plan, take some time to map your sales process. Identify how your products or services align to the customer's problem.
This exercise should include:
Identifying all stakeholders. This includes the customer decision maker, those who are responsible for implementing the solution, and anyone else your sales team will contact. A key part of Customer Success is finding the right stakeholder and working with them toward long-term success.
Creating a customer profile. Here, you clarify who will benefit most from your product or service and what they need from you.
Listing all possible impediments to success. This might include a legacy product or service that the customer is using, competition from other vendors, a lack of customer knowledge of your solutions, and so on.
Map out customer touchpoints. Laying out the entire customer journey is crucial to understanding how you can bring a proactive approach and solution to customer issues and create seamless experiences.
Define your "Moments of Truth". Highlight key moments that define where the most value is created for the customer in their journey. Concentrating on creating experiences that reinforce that value results in sustained customer loyalty and trust. Having these key details in front of your team will help you identify what true success looks like for each customer.
Establish Your 90-Day Plan
Now you're ready to create your 90-day Customer Success plan, the first step of which begins immediately after the sale.
Days 1-30
First and foremost, your Customer Success rep should establish a communications channel with the customer through which they promote enthusiastic customer satisfaction right away.
Meanwhile, your team should be establishing its objectives and rules of engagement for the customer. This involves diving into the customer's issues and creating a typical use case for your product or service. Your reps should be getting intimately familiar with the customer's needs so they can align the capabilities of the product or solution with their requirements.
The use case should also provide indicators for potential future sales. As you develop your use case, be sure to establish milestones that map the customer's current needs and goals to your product capabilities. Consider opportunities to cross-sell and upsell. Finally, review the customer's ROI by comparing product pricing to value at the outset. If you have variable pricing for services, for example, establishing a value baseline early on will eliminate the need to prove value and renegotiate price later on.
Days 31-60
Within the first 60 days, you should have a firm understanding of what success looks like for the customer. Take what you have learned from your first 30 days and craft a Customer Success strategy. Your Customer Success team can work directly with the customer to establish a baseline for success. Using a customer onboarding framework may be helpful when identifying the easiest path to that success.
This is also the ideal time to map the customer experience lifecycle and create an engagement model. The experience lifecycle maps the customer experience from acquisition to engagement to retention. Your team can leverage customer feedback to continually refine the experience lifecycle, improve customer satisfaction, and work toward the customer's established goals. This engagement model will help define actions at each stage of the lifecycle, using data to inform business reviews and recalibrate success.
Day 61 and Beyond
At the 60-day mark, you should be ready to scale the program. Your Customer Success rep should have worked with the customer to establish key performance indicators. Meanwhile, you can identify any new team members, tools, or technology that would help optimize Customer Success and add them as needed.
Remember: The key to Customer Success is collaboration and communication. Schedule regular check-ins with your team to discuss progress, assess customer satisfaction, and uncover opportunities for additional sales. Be sure your team gathers ongoing feedback from the customer to understand what is and what is not working.
As the relationship deepens, encourage your team to stay flexible. As you know, a customer's priorities and requirements tend to change, along with the shifts in the B2B landscape. This is especially true in these uncertain times. If you can adapt to address your customer's changes, they will recognize the true value of doing business with you.
Incorporating Customer Success
Incorporating a Customer Success plan can have a transformative effect on your sales team and on your customers. As companies look for cost-effective ways to recover from the COVID-19 crisis, many sales organizations have opted to outsource Customer Success. An outsourced team may be the solution you need to quickly ramp up Customer Success capabilities without the cost and time required to hire experienced in-house reps.Successful sales depend on customer success. What is customer success? It's the key differentiator between losing sales and ultra-growth, and the new term, especially in the B2B world, is here to stay.