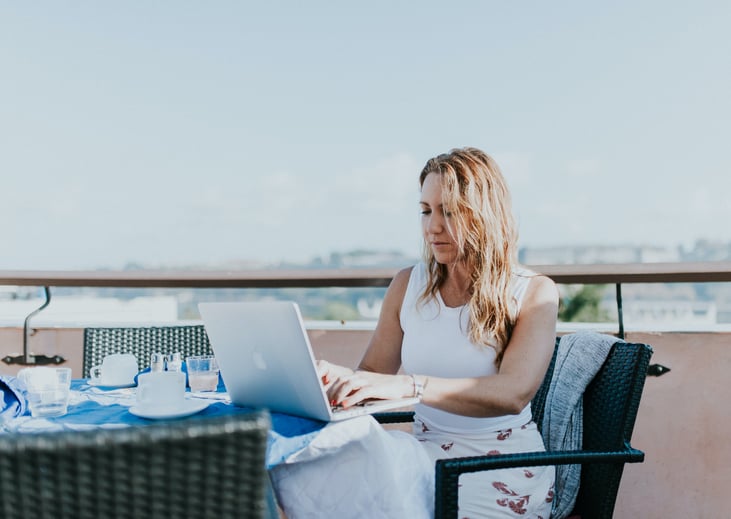 Direct sales have been a staple of business. They offer your business a strategy to sell products—as it sounds—directly to customers without intermediaries. Your success is linked to the direct sales tactics you put in place in your business. In this article, I will cover three proven direct sales tactics to transform your business.
First, Think About How You Communicate with Your Customer
The way you communicate with your customers is one of the most important factors for success in direct sales. You want to create a trusting relationship with them and develop a rapport. This can be done by being transparent, authentic, and helpful in your interactions.
Provide multiple communication mediums--phone, email, chat, etc.--for your customers and allow them to engage with you based on their preferences. Some customers prefer being able to engage over the phone, being able to express themselves in a way that is comfortable and natural for them, allowing their tone of voice and personality to come through during the call. Others like the flexibility that asynchronous messaging like text and email afford them, as they can respond during free time in a busy schedule. Others still like the anonymity that comes with engaging through a live chat, they can get the answers quickly and then disengage when they're done. It is in your best interest to learn whatever means of communication your customers use most. So, how do you do this?
Start by being aware of how they communicate with you. Customers will tend to tell you early in the conversation what medium they prefer, and they'll do that by how they choose to engage with your company.
That being said, there can be times when customers leverage a platform not because it's their preferred choice but because it's the one that's most readily available to them. If communication stalls out or breaks down it could be a sign that you need to change up the medium. For example, we see plenty of customers come in through chat, struggle through a conversation with our team, and when we offer a call we're able to level-set and move to the next steps in a 10-15 minute phone call. We also see customers who have received multiple contact attempts via phone and email head to our website, have an engaging chat conversation, and convert during the chat.
Second, Specialize in a Role
In direct sales, it is important to provide specialization for your sales team as you start to scale. What this means is you are creating experts at certain motions and allowing your team to focus on perfecting the skills they need and become experts in the process. This allows your team to provide focused messaging at the right stages based on where the customer is at in their journey with your company. This builds more trust with customers and enables your team to address each customer's needs more effectively.
One of the beautiful things about MarketStar as an organization is that we build teams with specialization in mind. Our teams can tap other team members to help our clients communicate in a specialized way. For organizations outside of MarketStar, try to focus on building specialized roles that provide value during the customer journey, specifically on places where you see customers falling out of the funnel
For example, when hiring, you don't always need someone who has hard skills, such as a sales engineer. Depending on the product, and your target customer base, you might need someone who specializes in communicating via a chat function. Simple differentiators like that make a big difference on a direct sales team.
Third, Develop Your Sales Process and Grow Direct Sales Reps
Sales reps are the lifeblood of any successful direct sales organization. They are the people who interact with customers and representatives of your brand. As a business owner, you need to put in place a system that helps them succeed. This includes providing training, tools, and resources needed to close deals.
Sales can be a difficult profession, especially for those who are getting started in the field. Being able to provide clear development and growth paths within your organization will go a long way to the retention of key individuals, especially in today's job market.
One way to do this is by providing an effective onboarding process that will help them get up to speed quickly. This should include training on your sales processes, resources, mentorship, and clear expectations around goals and expected ramp timelines.
At MarketStar, we use all these direct sales tactics and more for our clients. We make the most out of every engagement with our customers, create specialized teams, and are the best at creating growth for our people. We have been developing sales teams for more than 35 years, and we know how to represent brands the way that they want. To see what we can do for you, check out our e-book or meet with us.