The B2B sales model is changing. Where outside sales reps were once seen as a cost-effective and efficient way to close new deals and build revenue, more companies are bolstering their inside sales team. The migration from the traditional sales approach to inside sales is helping B2B companies more closely align sales and marketing, improve lead generation, and create a better customer experience.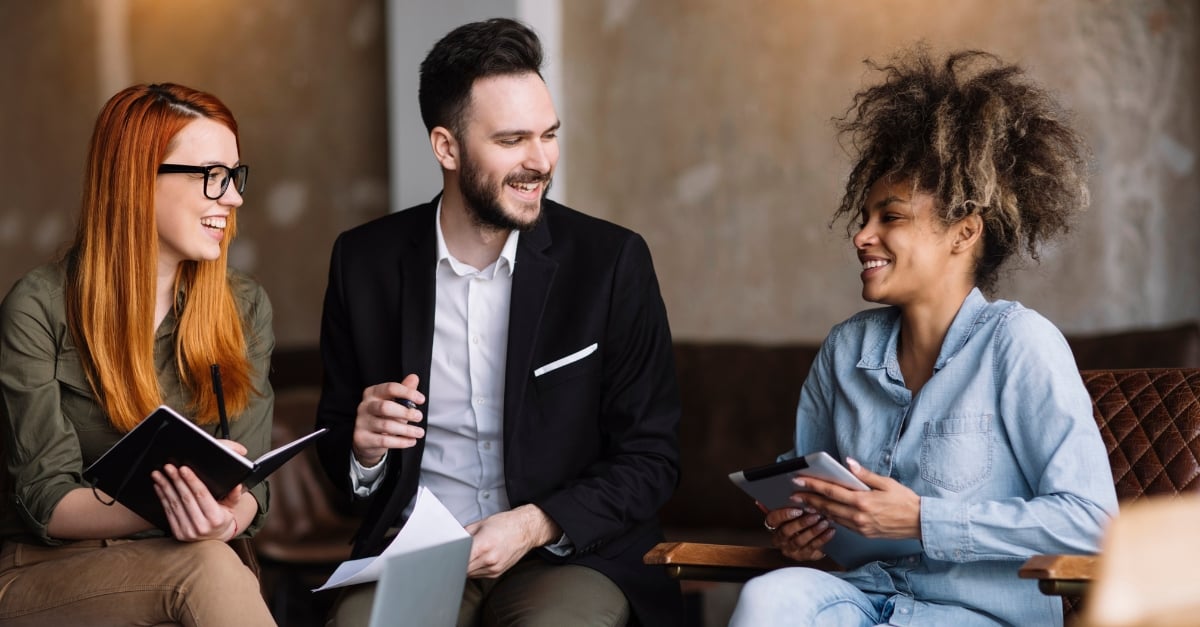 Before examining the inside sales phenomenon and ways to build your own inside sales team, let's review what we mean by inside and outside sales. Outside salespeople are the old-fashioned face-to-face salespeople who independently work their territory. When we refer to inside sales, we are talking about remote salespeople who use the phone, email, and online chat to interact with prospects and customers. Note that inside sales doesn't necessarily mean on-premises sales—the sales team doesn't have to physically work at their office desks. However, the inside sales team is a more intimate part of sales and marketing and customer support than outside sales.
What Drives Inside Sales
Inside sales is a key and fast-growing component of competitive sales with 37% of high-growth companies using inside sales as primary sales strategy. The boom in inside sales is gaining momentum for various reasons, and there are three primary factors:
Competitive pressure is creating a growing need to cut costs, and B2B companies see inside sales as a way to cut expenses.

B2B buyers are much more comfortable buying goods and services remotely than they were in previous years. Corporate customers are more comfortable collaborating with sellers through email, social media, and conference calls.
Webinars, teleconferences, and other communication technologies are making it easier to establish customer intimacy without field interaction.
Before You Start Recruiting
Whether you are building a new inside sales team or expanding your existing team, you first need to lay the proper groundwork.
Hire your managers first. The mistake most organizations make is hiring great salespeople and then promoting them to management roles. Selling and managing are radically different skills. If you hire strong sales managers first, you won't lose great sales reps to promotion. Find managers who understand what you want to achieve and can help you build the inside sales team and the processes to support them.
Establish a sales process. If you haven't already done so, be sure you have the proper sales processes in place. You must be able to monitor progress, capture and analyze data, and define the role of each participant in the end-to-end value chain. Identify those metrics that matter and build the necessary steps into the sales cycle.
Build a solid recruitment process. Be careful in screening inside sales candidates. Use the same data-driven approach you use to track sales. Create a repeatable framework that will reveal strengths and weaknesses and give you a score to help choose candidates that can sell and who will fit in with the corporate culture.
Once you have a foundation in place, you are ready to start molding your inside sales team.
Train Your Inside Salespeople
Prepare your team for success with sales training that will help them master sales process and learn how to use the right sales tools.
Start by outlining your sales objectives. Explain the sales goals and how they dovetail with corporate culture and goals. Also, be sure to integrate the new sales team into the company. Unlike outside reps, they are not working on their own. They are now part of an interdependent culture where teamwork and cooperation are essential for success.
Show them how to use the tools. The success of inside sales also relies on how successfully the reps use technology. Make sure they understand how to use the CRM database. Show them how to use communication tools such as Skype and GoToMeeting. Be sure they understand how to gather and analyze sales data in order to monitor progress.
Work with them to build a virtual rapport. Inside selling requires establishing trust with customers you will never meet. Gartner reports that by 2020, 85 percent of enterprise customers will manage their business relationships without actually talking to a human. Use training to show inside sales reps how to improve their remote communication skills and master tools such as the telephone and email. Show them how to work with prospects and help them understand that customers don't want to buy products but are looking for solutions to their problems.
These are just some of the considerations to prioritize when it comes to building your inside sales team. Whether you hire sales reps to work in the office or engage an inside sales supplier such as MarketStar, your inside sales team is an integral part of your operations. Take the time to develop a comprehensive strategy and process for choosing and training your inside sales reps. The right preparation will reward you with a boost in sales.