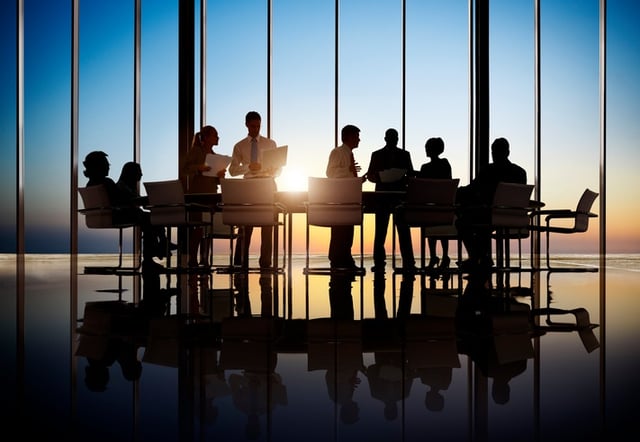 Inside sales has grown immensely over the past decade; research shows that 800,000 jobs were projected in inside sales from 2009 to 2012. It hasn't showed any signs of slowing down. According to 2016 data, inside sales personnel held a 54.4 percent majority over a 45.5 percent field sales minority. By 2020, it's projected that there will be more than 6 million inside and field salespeople in the US, with a vast majority dealing in inside sales.
As this illustrates, the inside sales field is evolving and growing at rapid rates. According to a 2017 sales trend report, digital disruption is going to take center stage in 2017. Today's sale's organizations are responding by revitalizing their programs to account for this change. To help, here are inside sales best practices for B2B businesses.
Using Technology to Improve the Sales Process
In a nutshell, "inside sales is remote sales," according to Ken Krogue, founder of InsideSales.com. Teams who not only embrace this remote mentality, but also leverage technology to improve their processes will succeed. Building a digital workplace means embracing cultural shifts, but it also means incorporating the right CRM, social, and analytics tools into the mix.
Simply put, automating your sales process saves your reps time, so they can focus on selling. As big data becomes a reality across inside sales, data analytics tools are a reliable best practice for teams to identify trends and patterns and monitor buyer activity. From lead qualification tools that enable reps to receive relevant information surrounding their end users, to data acceleration solutions that properly clean and validate data, technology removes the guesswork for your sales teams.
Providing Efficient, Standardized Training to Sales Reps
According to the aforementioned 2017 sales trend report, one of the top challenges that organizations face revolves around training and development. Many times, this is because salespeople aren't learning-enabled. Training establishes sustainable, long-term relationships. No matter what your B2B organization sells, one of the most important inside sales best practices is ensuring that inside sales reps are empowered at all times.
It's up to your team to define and update your sales playbook, provide new salespeople with hands-on experience, and use certification programs to track success. Sales enablement tools continue to impact the industry by merging development, processes, messaging, and sales methodologies to improve inside sales team's recruiting, training, and coaching stages. These tools not only standardize the entire training process, but they also enable reps to support their end users along the buying journey and customer lifecycle.
Symbiotic Relationship Between Sales and Marketing
While inside sales provides many advantages, it also demands discipline and focus to align your entire organization—especially when it comes to lead generation across sales and marketing teams. Encouraging a symbiotic relationship built on transparency and communication is paramount to your team's success. Marketing and sales must work together to identify exactly what constitutes a good lead and how to handle these leads.
It's vital to create clear, concise lead definitions. This starts by appropriately delegating responsibilities across your marketing and inside sales teams and by defining your pipeline so that everyone is on the same page. While marketing creates and shares content to influence and engage, it's up to sales to connect with the leads that marketing has generated and move them along the sales process. Finally, creating an effective service level agreement (SLA) that effectively outlines agreements and expectations helps ensure a scalable growth process.
Implementing a System of Accountability
Building an effective remote-based inside sales team is contingent on your ability to measure activity levels and metrics. However, many times, it's easy for monthly, quarterly, and annual goals to overshadow day-to-day operations. While you should be establishing goals and expectations around long-term expectations, it's equally important to focus on daily activities. Implementing an accountability system such as AOR (activities accomplish objectives that drive results) does just this.
AOR enables you to monitor daily activities and objectives, while still making your team's goals and results a reality. While daily activity and objectives vary, as mentioned above, one of the most important inside sales best practices is leveraging the right tracking tools. Using data to monitor and measure your day-to-day operations ensures your team is performing to the best of its capability. Are you winning every day? If not, what adjustments are you making to fill the gap? This analysis has to happen daily in order to drive long-term, consistent results.