Even during a typical summer, staying motivated and focused on work can be challenging. After all, the weather is warm, kids are out of school, and vacations are looming. This year, motivation can be even harder to come by. Because most people are still working from home, activities are still somewhat limited, and we're all yearning for a change of pace.
But despite this summer's unique challenges, it's still important for your sales team to hit their goals and keep their momentum up. Read on for five ways to motivate your sales team through the dog days of summer: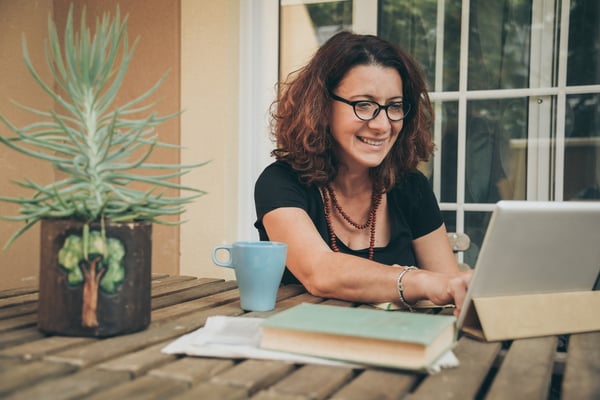 Ask them why
The pandemic has been an unprecedented challenge, and that many workers are feeling a bit stressed or burned out is not surprising. Now is the time for all of us to remember our "why"—our motivation for getting up every day and working hard.
For your team members, maybe it's saving for their kids' college, taking a luxurious vacation, or beating their own personal sales record for the year. Think of your own why, share it with your team and ask them to do the same. You just might motivate each other along the way.
Encourage time away from the home office
Like most Americans, your team is probably experiencing some cabin fever. As many cities gradually reopen parks, restaurants, coffee shops, and other destinations, encourage your team to take breaks from their home offices.
Suggest that they try working from somewhere else, such as a coffee shop or local bookstore, for a few hours a week. Ask each team member to call in from their favorite park for your next video conference. And as travel restrictions ease, be supportive of workers who request time off. It will do wonders for their motivation.
Shake things up
For many people, one of the most challenging parts of working from home is the way work and home life start to bleed into each other. It can be helpful for leaders to encourage their teams to take more frequent breaks and incorporate something new, such as:
Playing some motivational music, whether it's serious or a little bit silly.
Setting a time on the calendar for the entire team to get up and move—go for a walk, do some push-ups or just do some light stretching. Anything to get the blood pumping and refocus your minds.
Experimenting with working different hours. If certain employees thrive earlier or later in the day, encourage them to shift their schedules up or back. This will allow them to make the most of their peak work hours while still enjoying the long summer days.
Offer incentives
Motivate your sales team with some summery fun that will help them forget the stresses of the past few months. You can say thanks for a job well done with gift cards for purchasing books or streaming movies, or by ordering takeout from their favorite restaurant. Change things up by toasting your team during a digital happy hour. (You could even buy a round by having drinks sent to each of their homes through an app, such as GrubHub or Favor.) Or, if you're able to, consider giving them back a little free time by closing up shop early on Fridays.
Do some summer reading
Sometimes there's no better way to motivate your sales team than to tap into the wisdom of experts. And summer is the ideal time for self-improvement or for learning something new.
Your team might feel inspired and motivated by books (or TED Talks, podcasts, and so on) that focus on sales, your specific industry, or the topic of motivation in general. This summer, our favorites range from these sales-focused books to new motivational titles like Get Out of Your Own Way: A Skeptic's Guide to Growth and Fulfillment and CREATE Motivation: Unlock the Leader Within.
Keep the Motivation Going
As you and your team navigate the summer months, one of the best things you can do to keep their motivation up is to support their journey toward their sales goals. Set your team up for success by outsourcing sales support with a Sales as a Service® partner.
By outsourcing sales support, you can free up your team to focus on high-priority tasks and clients, while you hand off other aspects of the job, such as lead qualification. This will help your team make the most of their efforts and get closer to their goals this summer, which is one of the very best sources of motivation.
Discover all the benefits of outsourcing sales support and learn more about how Sales as a Service works in our e-book, Sales as a Service—The MarketStar Advantage.