Not too long ago, B2B sales was a relatively uncomplicated process. Experienced sales reps would own the customer relationship, from prospecting and acquisition right through to product training.
Times have changed.
B2B buyers are better educated and more discriminating, competition is tougher, and organizations are scrambling to lower their customer acquisition costs and increase customer lifetime value (LTV). As a result, the sales process has become more diversified, with different job functions for lead acquisition, nurturing, closing, and onboarding customers.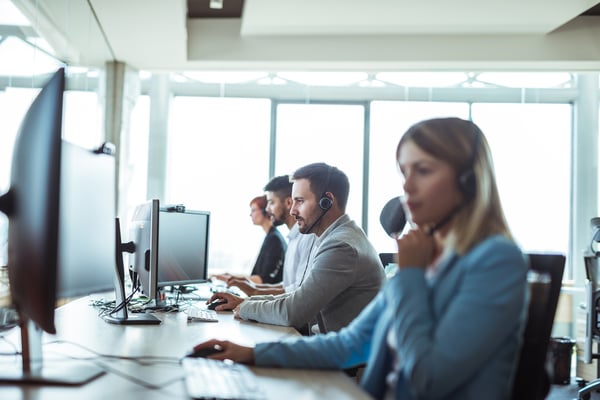 With this change in B2B selling strategy and tactics, it has become more cost-effective to outsource all or part of the sales funnel. More companies are choosing this route, and, as such, more companies are increasing sales faster than ever when they choose the right outsourced sales partner.
Why You Need Outsourced Sales
There is a strong argument for allying yourself with a skilled outsourced sales company. For 59 percent of organizations, outsourcing is seen as a cost-cutting strategy. However, 57 percent say outsourcing enables them to focus on their core business, 47 percent say it solves capacity problems, and 31 percent say it enhances service. This is certainly true of outsourced sales.
Moving less critical sales functions such as lead generation and qualification leaves experienced sales reps free to focus on core business. Outsourced sales services also can scale faster and at a lower cost than ramping up sales staff in-house. And outsourcing sales makes it easier to focus on customer needs at strategic points in the decision-making process to improve service.
Here are just a few of the reasons to outsource sales:
Outsourced service providers can hire staff 50 percent faster
Outsourced sales companies can scale from 5-200+
Outsourced sales companies focus solely on sales for higher returns
Outsourced sales companies already have support technology in place
Outsourced sales has a global footprint to meet your market needs
What to Look for in Sales as a Service®
To maximize return on outsourced sales, you need to find the right Sales as a Service® provider who understands your business, can mesh with your sales operations, and can deliver measurable results. Here are some of the things you should look for in an outsourced sales company:
Track record: They say you are known by the company you keep, and successful Sales as a Service organizations should have an impressive client list. Be sure they have expertise in your market, can demonstrate returns for companies similar to yours, and ask for client references.


Scalability:One of the great advantages of outsourced sales is the ability to ramp quickly. It can take months to hire and train new sales personnel. An outsourced sales partner should have your team fully staffed, and ready to train in 6-8 weeks.


Training: In addition to ramping their sales team, your sales partner should also be prepared to train staff quickly and efficiently in tandem with your training department and content.


Adaptability:Of course, you should work with a company that can create a custom sales program but be sure they can adapt to your changing needs as well. Can they handle new product launches and help you open new markets? How do they adapt to new tactical needs?


Sales stack: You are shopping for technology resources as well as expertise, so make sure your Sales as a Service provider has the latest tools to maximize efficiency and deliver meaningful analytics.


Geography: In the age of the internet, sales resources can be located anywhere. That's why you should consider where your outsourced sales resources are located, and what geos they represent..

If you retain a company with operations in New York, San Francisco, Los Angeles, or some other metropolitan area, then part of your fees are going to pay for their additional overhead. If you work with vendors in less expensive markets, then they will have lower operating costs and be able to recruit the best sales reps for lower salaries.


Metrics: When you spell out your goals and objectives, you should be able to agree on the appropriate metrics to demonstrate return on investment. Be sure that they can measure and show you results in order to mitigate your risk.


Strategy: You want more than program execution. You need to get intelligence from the field as well to determine what is working and what isn't. Your outsourced sales partner should be able to assess customer needs, the sales pitch, the market, and other aspects of the sales process to help you refine the program and achieve optimal results.
Looking Beyond the Checklist
These are just some of the obvious things to consider when shopping for sales support namely your strategy for outsourcing your inside sales , but you need to think about other elements that will have an impact on sales success.
For example, do their core competencies align with your sales goals; not just what you are selling today, but where you want to be selling tomorrow? You undoubtedly have immediate needs, but you should consider an investment in Sales as a Service as an ongoing, strategic commitment. Consider whether your sales partner can help you open new markets and expand sales in target areas.
Do their sales processes complement your organization, making it easy to serve as an extension of your sales team? Customers want a positive experience and your end-to-end sales process has to support a seamless customer journey. Collaboration is essential if you are going to provide superior customer service.
Be clear about expectations and outcomes and have a clear understanding of risks versus returns. Consider the entire sales process and how it contributes to customer LTV. You want to give capabilities greater consideration than costs, because it is the capabilities that will help you expand sales.
Engaging a Sales as a Service partner is a long-term investment, and when you choose the right partner the returns will become greater over time.
If you want to learn more about outsourced sales and Sales as a Service strategies, be sure to read our guide, 5 Outsourcing Strategies for Inside Sales.