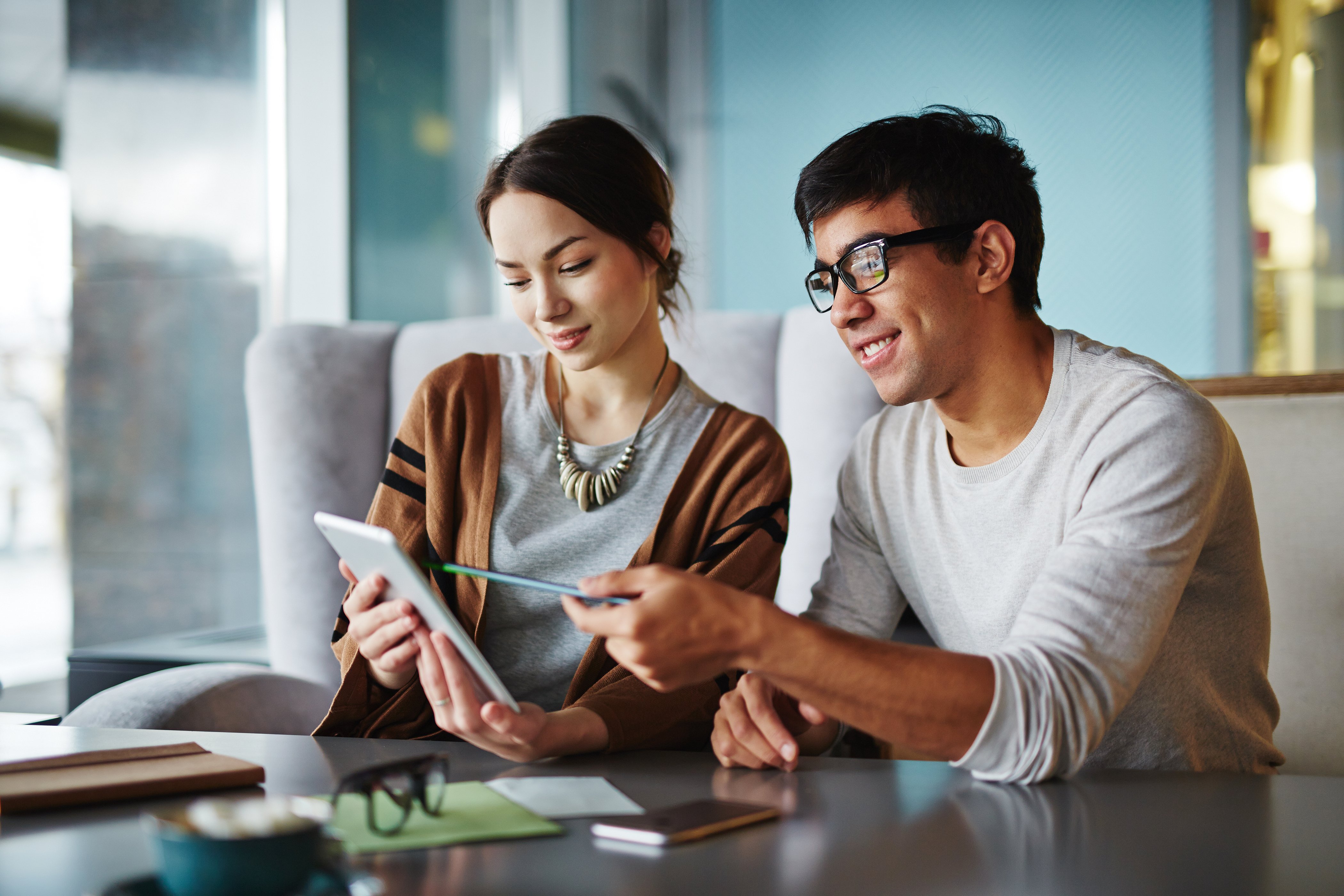 A Customer Success program is an essential part of modern business, especially for technology solutions that are challenging to adopt in new environments. But customer success programs can also be a challenge to implement internally, especially if your organization doesn't have the infrastructure, expertise, or resources to handle it. In these situations, outsourcing CS can take those responsibilities off your plate. This allows you to give Customer Success programs the attention they deserve while you can focus on the unique value that your company is known for.
Let's take a look at the most important aspects of outsourcing Customer Success programs.
What Is Customer Success?
Customer success goes beyond just sales or customer service. Customer success describes a long-term business strategy of ensuring that each customer achieves their individual goals and desired outcomes when using your product or service. It's assuring your customers that they made the right choice in buying what you have to sell and that it will be a valuable tool in getting where they need to go.
Important Things to Know About Outsourcing Customer Success
Before you consider outsourcing your Customer Success program, it's good to understand what outsourcing entails and the circumstances where it's most valuable
Insourcing vs. Outsourcing
The key difference between insourcing and outsourcing lies in the resources used. "Insourcing" is essentially a fancy term for "doing it yourself." If you insource an aspect of your business, you'll be using the existing resources, personnel, and funds that your company has at its disposal. If you choose to outsource, you're delegating the responsibility of that part of your business to a third-party partner who is particularly skilled in that area and has the infrastructure and skills necessary to perform that task better and more cost-effectively than you could do without a significant investment. When you outsource, you can focus on what you do best while gaining access to industry experts and, in return, leveraging proven processes, technology, and experience in the desired field.
When Should You Outsource?
If any of the following applies to your organization, now might be a good time to consider outsourcing your Customer Success program.
When You Need to Scale Your Revenue Engine
Your existing revenue engine or sales pipeline has served you well enough to get you to where you currently are, but it might not be built in a way that will allow you to scale upwards. Outsourcing your Customer Success program can help you bridge that gap, giving your business the power and versatility it needs to:
Scale globally,

Test new offerings,

Gain additional support for less cost,

And more.
When You Need Experience and Expertise
Outsourcing CS is particularly useful when you need to call on years of experience and expertise that don't currently exist within your company. Not every organization can specialize in things like Customer Success, especially in the beginning stages. It takes time, effort, and resources to master the Customer Success journey, so it makes sense to rely on an experienced third party to fill in the gaps or take on the entire process.
Many of our clients work with us specifically because we have over 35 years of experience in outsourced sales. We've had the time to learn valuable lessons, gather best-in-class talent, and invest in the tech and tools that pull a higher ROI out of sales and Customer Success programs. By outsourcing these programs to MarketStar, you can reap the benefits of decades of experience without needing to make that investment yourself.
When You Want to Minimize Technology, Education, and Infrastructure Costs
Technology can be expensive and requires dedicated, costly internal resources to implement and maintain. Moreover, customer journey management, revenue retainment, and big data extrapolation are difficult and prone to failure without the technology and data science expertise.
Outsourcing your customer success needs to experts can provide immediate access to the best data, tools, and analytics practices. Building an internal team requires more than simply recruiting and hiring. To get the most from your CS team, you're required to have the infrastructure to train, manage, maintain, and educate your team. This requires time, money, and resources.
Once onboarded, the cost of in-house reps includes more than just their salary and benefits. To see consistent results with your team, you're required to have the leadership infrastructure to train, manage, maintain, and educate your inside sales team. Additionally, in-house teams require overhead such as physical space and infrastructure costs like technology, data, and hardware.
CTA: Download Our Free E-Book to Determine If Outsourcing Is the Right Move for Your Team! Link: https://www.marketstar.com/download-outsourced-inside-sales
Benefits of Outsourcing
Once you've determined that outsourcing is the right option for your program, your organization can look forward to a variety of huge benefits, including...
Cost Savings
Outsourcing presents huge cost savings for many organizations, providing a worry-free approach to hiring and training new sales and Customer Success reps.
Think about it this way. If you have an in-house employee quit — and that person was a huge asset — how much do you really lose in that situation?
The answer is a lot.
To start, you'll need to find another person to replace them (or multiple people depending on their skills), paying not only for their salary but also their benefits, bonuses, and more. Customer Success reps earn more than customer service reps, on average, upwards of $70,000 a year before benefits are added. Replacing a Customer Success rep can be costly if your organization takes on the expense itself.
You'll also need to train the new person, which can take a substantial amount of time, and you'll need to pay them benefits, salary, bonuses, and more. On average, new sales reps spend 10 weeks in training and only become "productive" after 11.2 months.
That's not to mention that turnover can be extreme in sales. Because it's so highly competitive, the sales world sees a higher than average turnover rate than most other industries.
With MarketStar, we solve all of those problems. We hire faster than other companies can, and we handle all the benefits, HR concerns, and overhead that comes from running a sales or Customer Success program.
MarketStar hires sales teams in just 6-8 weeks, over 50% faster than in-house programs. Additionally, MarketStar is headquartered in Ogden, UT, where the cost of living is up to 36% lower than in big cities like Los Angeles, San Francisco, or New York City. We pass those savings on to you and your customers.
But don't let those savings fool you! MarketStar is a global company with the resources to help you put together teams in locations worldwide. If you're hoping to expand globally, we can help you break into dozens of international markets (between North America, Europe/EMEA, Asia Pacific, and Latin America), we have the market experience and language fluency to make it happen.
It's clear to see that MarketStar is well-situated to absorb the costs of expanding your business through sales and Customer Success outsourcing. Knowing that, imagine expanding your organization globally. Picture what that move might cost if you do it on your own, and then see the reality of doing it much easier with us.
Experienced Professionals
The experienced sales and Customer Success reps at MarketStar have the training and expertise necessary to plan and execute the customer success process backward and forward. Our leadership and experience make it easy for us to help your organization streamline hiring, training, and preserving hard-won knowledge for years to come. Ultimately giving you the success you are looking for year after year.
Software-Automated Processes
Outsourcing to MarketStar also allows your organization to take advantage of the advanced software and automated processes we use to further enable customer success, all without needing to invest in those systems yourself, only to spend more time and resources training on them.
By combining the right tools, processes, and people, we have created the recipe for retention, growth, and expansion success. Our recipe consists of using the software to help automate certain parts of our Customer Success Manager's (CSMs) "to-do list."
This way, your customers have more chances to get a one-on-one audience with their CSM. It also ensures that each customer automatically receives the right amount of attention at the right times, so you don't have to worry about anyone falling off the radar.
Our CSMs receive thorough one-on-one training, keeping them up-to-date on the best techniques and software and your organization's particular needs. Our training methods — aided by top-of-the-line software and expert trainers — keep your CSMs at the height of their game and give them the best chance at renewing your customers and increasing your revenue
How MarketStar Can Help
MarketStar has over 35 years of experience in outsourced Sales and Customer Success programs, giving us a leg up on many agencies with a fraction of that expertise.
We can quickly scale your sales and customer success efforts, ramping up your revenue in smart, sustainable ways.
Outsourcing with MarketStar saves you money while earning even more by renewing and retaining your current customers and converting new ones.
Learn more about MarketStar's outsourced Customer Success programs by visiting our Customer Success Solutions page.