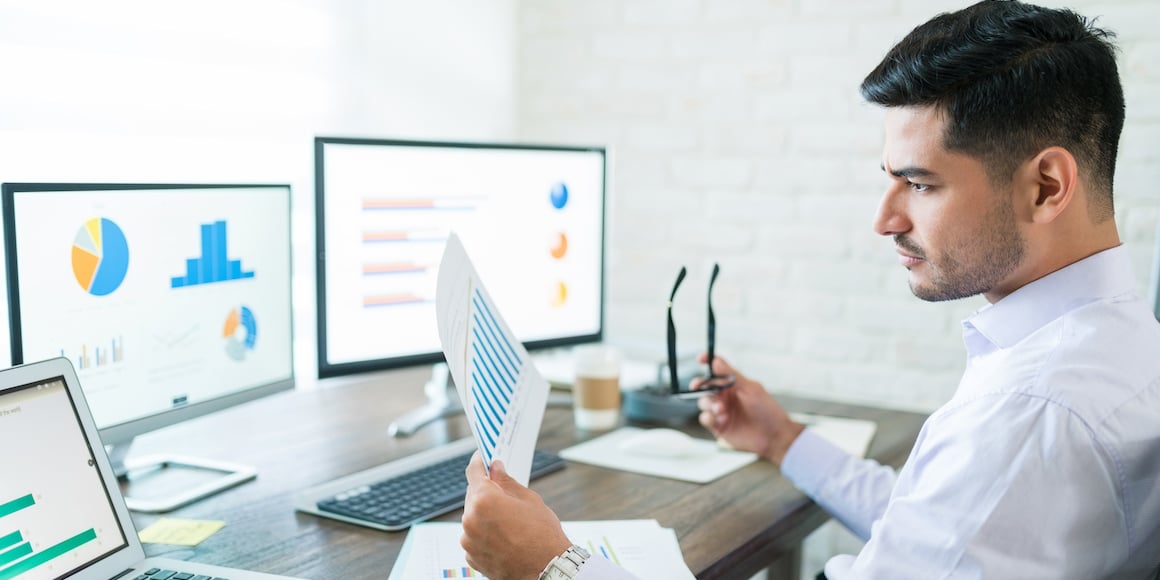 Everyone wants to save money, but there are times when you need to invest more to get more in return. You have undoubtedly heard the thread-worn platitudes "penny-wise and pound foolish" and "you get what you pay for." They certainly apply when outsourcing sales. If you want superior results and a higher ROI, expect to pay a premium for expertise, technology, and service.
Unfortunately, many businesses are structured to chase immediate returns. Sales quotas and key performance indicators (KPIs) are measured by the month or quarter, and operating budgets are adjusted accordingly. There is too much focus on cutting expenses to achieve short-term revenue goals, and managers lose sight of long-term goals. Too often, cutting corners leaves you short of the resources you need to achieve your targets.
Measuring ROI is a long game, especially when it comes to sales and customer success. You should be prepared to invest more up front for greater returns when outsourcing sales support.
Outsourcing Sales Isn't for Everyone
Not every organization can benefit from outsourcing sales support. For one thing, you need to be interested in sustained sales growth. Adding outside sales support will result in more business, including both new customers and renewals, and your organization should be prepared to handle the new level of activity. Not all businesses have aggressive growth in their immediate business strategy.
Even if you are looking for sustained business growth, you still have to meet a certain revenue threshold. You need to have a large customer base and be looking to expand, either by increasing penetration into existing markets or by opening new markets. If you don't have enough revenue or market share, then you may not have enough sales and support activity to justify outsourcing sales.
Of course, to get a maximum return, you have to invest in the right Sales as a Service® partner.
How do you gauge the return on investment from outsourcing sales? Apply metrics that make sense to your business strategy:
Do you want to ramp up sales volume?
Do you want higher value deals?
Do you need to increase customer value and retention?
Do you want to open new markets?
Once you understand how you can best benefit from outsourcing sales, you can assess the value of a Sales as a Service® engagement.
Increasing Customer Lifetime Value
One of the most important metrics for planning business growth is customer lifetime value (CLTV). Once you develop a reliable formula to measure CLTV, you can identify new areas of opportunity and see where you may be losing revenue to churn or underselling.
To calculate CLTV, start by gathering basic data points, including the average purchase value, average purchase frequency, and average customer lifespan. You calculate customer value by multiplying purchase value by purchase frequency:
Purchase value x purchase frequency = customer value
You also need to determine the average customer lifespan. To calculate CLTV, multiply customer value by customer lifespan:
Customer value x customer lifespan = customer lifetime value
Now consider the potential value of outsourcing sales in light of CLTV. How can outsourcing help you increase deal value? What about using outsourcing to increase sales frequency and for upselling and cross-selling? Can outsourcing onboarding and customer success help increase customer satisfaction and retention?
When you consider the cost of current sales and support against the potential of CLTV, the difference should justify the cost of outsourcing sales.
Savings Operating Costs with Outsourcing
In addition to increased revenue from CLTV, you also need to consider the savings outsourcing sales generates. There are many savings benefits to outsourcing:
Enable Scalability
You gain immediate access to additional staff and resources such as sales technology tools without incurring overhead. You can expand your sales and customer support infrastructure without hiring or investing in additional software, licensing, office space, or other expenses.
Be More Flexible
You can be strategic in your resource deployment, bringing in outside help where it's needed most—whether it's qualifying leads, training sales reps, opening new markets, or supporting customers.
Improve Customer Success
A 5 percent increase in customer retention can translate into as much as a 95 percent increase in profits. You know it costs five times more to acquire new customers than it does to retain customers, so outsourcing your customer success program can yield substantial returns.
Free Personnel for More Valuable Tasks
Sales executives spend only 35.2 percent of their time selling. The rest of their time is spent dealing with product issues, lead management, and other tasks. Outsourcing lead qualification, lead nurturing, and other time-consuming tasks frees your sales team to do what they do best: sell.
Successfully outsourcing sales requires you to match your needs to the right sales support partner. You want a reputable company with an established track record. You also want to work with a company that understands analytics so it can prove its success and provide the metrics you need to assess ROI.
The reason so many market leaders partner with MarketStar is because sales is in our DNA. We have a deep bench of sales and support professionals with the expertise our customers need for sales success. We also are analytics-driven and have the technology and resources to identify opportunities and prove performance. That's why we can show you that some MarketStar customers are seeing an 11x return on their sales outsourcing investment.
If you want to learn more about how outsourcing sales can help build your company's sales, be sure to read our guide, Is Outsourcing Right for You?