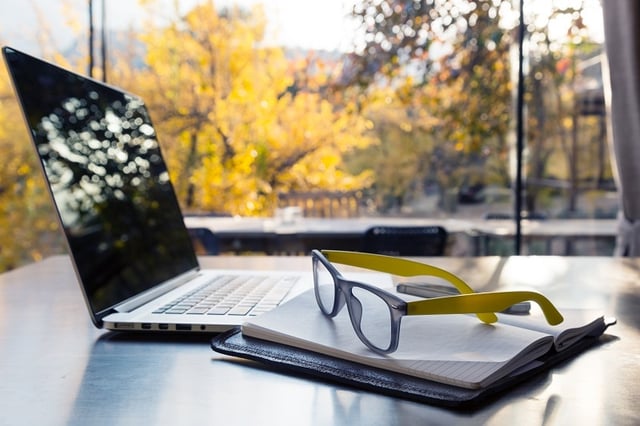 Complex technologies, products, and offerings require more than traditional sales reps to close a deal. As easy as it is to think you are ahead of the curve when it comes to sales innovations, we often find ourselves reinventing the wheel—to make things more efficient, affordable, and scalable. Currently, that proverbial wheel is worn with field sales reps that are focused purely on dollars, and not on solutions, which you've probably already seen in your own programs with flat sales. Unfortunately, this seems to get worse with each new product launch. Sales get bogged down in an endless loop of "I don't know," "I'm not sure," or "I'll need to look that up."
To build on this metaphor, sometimes, the wheel just needs to be changed to get more mileage out of your sales vehicle. One great example of this reactive form of innovation is the birth of the sales engineer. Sales Engineers (SEs) are the technical spine of any complex technology sale. The Bureau of Labor Statistics predicts that this role will only increase in popularity in the coming years, stating, "As a wider range of technologically sophisticated products comes on the market, sales engineers will be in demand to sell these products and services related to these products."
The following skillsets put their expertise at a premium:
They are product experts who possess the technical expertise to solve a customer's specific problem.
They lead the charge on technical presentations.
They typically own product demos.
They support salespeople at the individual deal level.
So why doesn't every team just hire SEs? Why are organizations required to outsource such a technically advanced and fundamentally important sales-support position?
The answer is simple: There just aren't enough SEs to go around.
In a well-oiled sales channel, one SE accounts for every two sales reps; some organizations even have a 1:1 ratio. While this is ideal, it's not always realistic, due to costs. So in the constant quest to squeeze the most return on investment (ROI) out of a program and lower the overall cost-of-sale, many large enterprise technology organizations deploy a 1:5 SE-to-rep ratio. This causes bandwidth issues in which reps can't get SEs involved because of too many opportunities. In turn, this leads to conflicts with reps—which subsequently leave SEs unused, due to assumed bandwidth conflicts.
So what's the solution to the problem?
To make up for this, teams must pay close attention to the market and listen intently to their customers. From there, it's essential to build an affordable and scalable alternative to hiring internally.
Whereas most SEs are typically located in the field—in proximity to key accounts or sales reps—the advancement of communications technology (i.e., text, chat, and face-to-face video) and the sizable cost savings associated with centralized staffing have prompted a shift. The alternative? Deploying SEs as a centrally available inside resource for your sales reps nationwide. While this may contradict the traditional model in which field SEs cover a particular market or region, it provides adequate support and, ultimately, leads to a higher ROI.
This solution frees up SEs to fill downtime with additional duties and coverage.
Think about it. If a field SE is matched 1:1 with a sales rep—or is even in a 1:5 ratio—often,
that SE's day-to-day is not fully loaded. Instead, having your SEs serve as inside resources can expand their net and serve more customers. For example, SEs can help lead development teams answer prospect questions that are too deep for a typical inside sales rep to answer. Or SEs can be used to assist top partners on larger deals that come through smaller account teams. And in an area that is quickly becoming most primed for growth, SEs can be utilized to support individual sales reps at direct market resellers.
Ultimately, to make the most of SEs, it's important to remember that they serve as more than a support element—they're also a resource that drives revenue. While sales engineers are certainly important components at many companies because of their technical knowledge, they can be made into better resources by combining their specific product experience with mentoring responsibilities. When SEs serve as an expert on one product or line of products and provide their team with additional assistance, they augment a sales team in far-reaching areas.