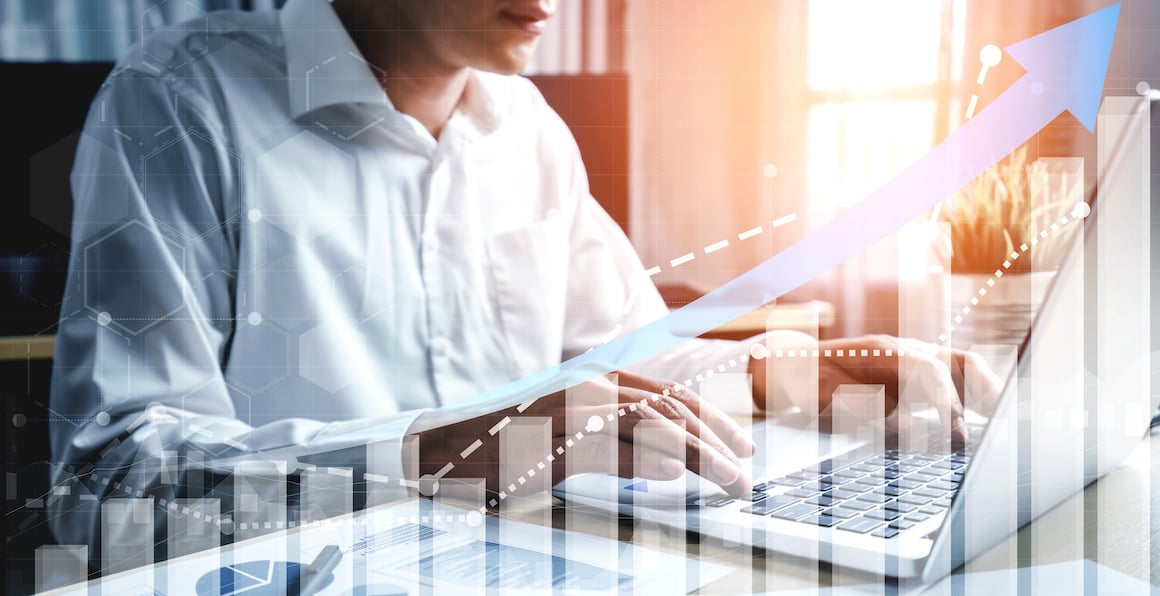 Closing the deal is only the first step of a successful sale. Once the contract is signed, you have to ensure a smooth transition from prospect to satisfied customer. That is the essence of solution selling: ensuring customer success.
When you understand that customer success is the end game, you can take steps to guarantee that the customer gets maximum value from the contract, starting with a smooth transition from prospect to customer. When you develop an onboarding strategy that focuses on the customer's needs and on developing a path to solve their problem, you promote greater customer loyalty and increased renewals.
Reinforcing Customer Relationships
Successful selling is all about building relationships. Before a customer buys your product or solution, they need to trust that you will solve their problem and fulfill the claims you make during the sales process. Your company's reputation, customer retention, and the success of future sales hinge on your fulfilling those promises. Therefore, maintaining the relationship beyond the close of the deal is essential.
Research shows that customer acquisition costs (CAC) rose more than 60 percent from 2014 to 2019, which makes customer retention even more valuable. At the same time, whereas 44 percent of companies focus on acquisition, only 18 percent focus on customer retention.
It is also widely understood that it is easier to upsell existing customers than to attract new ones. A 5 percent increase in customer retention can equal an increase of 25-95 percent in revenue. Happy customers also give referrals, and referred customers are four times more likely to buy—and they have a 37 percent higher retention rate.
The best way to promote customer satisfaction is to build on a positive customer relationship, starting with the post-sales transition. This includes setting appropriate expectations and being clear about the sales executive's role after the sale. Assure the customer that sales will be there when needed but that the customer success team will be responsible for day-to-day support.
Laying the Proper Foundation
When you engage in solution selling, you need to deliver from the initial sale and lay the groundwork for renewals at the same time.
B2B buyers are proactively looking for solutions to specific problems, but they don't want to be sold to. They do their homework and want to be confident before they buy that the solution they choose will meet their needs. Therefore, the sales team has to understand the prospect's issues, infrastructure, and objectives and help them find the right solution to their problem. Post-sales success begins during the sale, well before you close the contract.
Be sure you know what customer success looks like. You are making a consultative sale, so work to understand the scope of the problem beyond your product or solution. Define goals and objectives and be flexible; customer needs change. Be sure to establish short-term and long-term benchmarks.
Handing Off to Customer Success
When you are ready to onboard the new customer, it is time to bring in the customer sales team. This is also the time when you want to be very clear about specific roles in the customer relationship.
As stated above, the role of the customer success team is quite distinct from that of the sales executive. The sales executive is responsible for closing the initial deal, but it is the customer success team that is responsible for ensuring ongoing customer satisfaction. The teams' mutual goal is to nurture the customer relationship and make sure they are satisfied with their buying decision. This is how you get lifelong customers.
Once the contract is finalized, the customer success team steps in to manage the customer relationship. The customer success team's duties include:
Customer onboarding, including product education, training, and showing the customer how your solution can best be incorporated into their operations.
Technical and product support.
Managing the customer experience.
Gathering data about the customer and storing it in the company's CRM system to support renewals and future opportunities.
Gathering customer feedback and looking for issues that need to be resolved.
Identifying opportunities for deal expansion including upselling and cross-selling.
Outsourcing Post-Sales Support
A common mistake that many organizations make is failing to separate sales and customer success. If you don't have your own customer success team, then outsourcing the customer success role can fill the gap. You can hire experts to nurture the new customer relationship for you, leaving sales reps free to focus on pursuing new contracts.
Working with the right sales-as-a-service provider can improve customer satisfaction and retention, thereby dramatically increasing revenue. Outsourcing customer success gives you access to expertise and sales support technology, saving you overhead. An outsourced customer success partner also can step in right away, ensuring a smooth customer transition, and they can scale service and support as needed.
If you truly want to help your business grow, then focusing on sales should be your primary objective. Outsourcing customer success allows you to focus on engaging new prospects and opening new markets while the customer success provider delivers support, expertise, and analytics needed to provide outstanding customer service.
Customers will continue to evaluate the value of your ongoing relationship. They need to see the benefits you promised during the sales process delivered in the post-sales process. If you prove to them that you are committed to their success, they will remain loyal customers for life.
If you wish to learn more about developing your own customer success strategy, be sure to download our guide Embracing Customer Success.