​​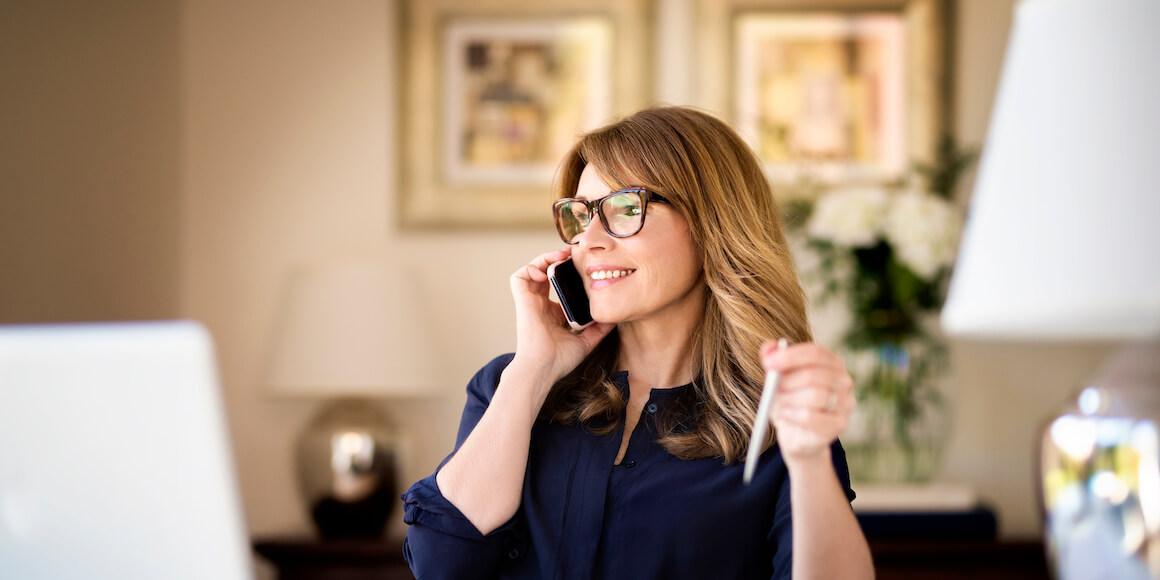 There is a lot about enterprise sales that has changed, especially since the pandemic. Buyers have come to prefer the digital sales process, and more B2B sales are being handled remotely. According to McKinsey, between 70 percent1 and 80 percent of B2B decision makers prefer self-service or remote sales transactions.
And digital enterprise sales haven't affected deal size. The same McKinsey research also shows that 32 percent of buyers will spend up to $500,000 remotely, 12 percent will spend between $500,000 and $1 million, and 15 percent will spend more than $1 million remotely.
The COVID-19 pandemic is partly responsible for the shift, but even before the pandemic, B2B buyers were proactively seeking out solutions. When it comes to enterprise sales, fewer buyers are waiting to be sold. Instead, they conduct their own market research and come to an engagement ready to make a buying decision.
Without face-to-face meetings, sales reps have less time to build trust with prospects. Relationships are different now that more business is conducted via teleconference, and enterprise sales professionals are exploring new ways to sell.
Even with digital selling, the core elements of enterprise sales remain the same. Investing in enterprise technology is a substantial commitment, so B2B buyers are looking for long-term value. You still need to enlist support from champions inside the organization to help close the sale. And there are still multiple stakeholders and solution customization, so the enterprise sales process still takes considerable time.
To futureproof your enterprise sales strategy, you need to adjust your sales tactics to accommodate today's B2B buyer.
Understanding the 'New' Enterprise Sales
Selling big-ticket items such as enterprise technology remains a high-touch process. Even if you can't meet face to face, you need to work closely with prospects to understand and address their needs and objections.
Since B2B buyers are self-selecting, you need to work closely with your sales and marketing team on lead qualification. Reps have less opportunity to nurture enterprise leads, so it's up to the marketing team and reps in charge of lead development to do a better job of prequalification. By the time a sales rep is ready to engage, it should be clear that the prospect would benefit from the solution and has the budget to pay for it.
Always Sell Value
One thing that hasn't changed is the pitch. You have to sell value. You must identify the prospect's pain points and provide solutions that make operational and fiscal sense. When you can demonstrate a clear return on investment, you are that much closer to building consensus among the stakeholders.
You also want to assess the risk and reward that go with the deal. Enterprise sales are attractive because the deal size is so much larger, but is the size of the deal worth it? What is the potential lifetime value (LTV) of the customer?
The value of an enterprise deal to your organization depends on multiple factors:
The potential size of the contract. Will the contract yield enough revenue over time?
The estimated time to close. Some deals can take so long to close that you reach a point of diminishing return on the sales effort.
The degree of customization required. The profit from an enterprise deal can be eaten up in customization and consulting fees. If you must build a solution from scratch, then it's a custom-built solution, not a product that has been adapted.
The ability to deliver the right result. Be confident that you can deliver what you sell, and you aren't planning to upgrade the solution to fit the need after the sale.
Once you understand the value of an enterprise sales deal, you can customize the sales pitch. There are four basic steps to an enterprise sales strategy:
Discovery: The preliminary stage of the sales pitch is understanding the prospect's pain points. What problem do they need solved?
Diagnosis: Once you have identified the problem, you need to understand the context and the infrastructure. What are the core issues, and how do you address them?
Design: Following discovery and diagnosis comes the design phase, where you solve the problem, including adaptation, integration, and customization.
Delivery: Once the solution is accepted and the deal is signed, you still need to deliver the goods, including installation, customization, training, and support.
It Takes a Team
Successful enterprise selling is a group effort. You need a team of sales experts fulfilling different functions at every step of the process.
The digital marketing team is at the beginning of the process, attracting and educating prospects and turning them into qualified leads. The digital lead generation process saves sales reps a lot of time by eliminating the need for cold calls and lead qualification, leaving more time for actual selling.
Sales engineers make it easier to assess customer issues and develop custom solutions. It's the sales engineer's job to provide the technical expertise that gives the prospect confidence that your solution can do the job.
To guarantee ongoing success and increase LTV, you need a Customer Success team to handle onboarding and customer support. It's up to your CS team to maintain an ongoing relationship with the customer, anticipate problems, and help cross-sell and upsell.
One of the advantages of remote selling is that your sales support team can be remote as well. You can outsource sales support functions such as lead qualification, technical support, and Customer Success. Sales-as-a-service providers such as MarketStar can fill the gaps in your sales team. Outsourcing sales gives you immediate access to the resources you need so you don't have to delay or increase overhead while trying to recruit the right support team.
Enterprise sales is still a relationship business. What has changed is how you establish and build those relationships. Digital selling requires you to offer the right resources at the right time, which is why you need additional support. Working as a team, you can demonstrate the kind of lasting value that will yield ongoing revenue from a satisfied customer.
If you want to learn more about creating your own team to futureproof your enterprise sales strategy, download our guide, The Full B2B Sales Team: Specialized Sales Roles to Accelerate the Sales Cycle.
1.https://www.mckinsey.com/business-functions/marketing-and-sales/our-insights/these-eight-charts-show-how-covid-19-has-changed-b2b-sales-forever