This blog was originally published on 10/10/2016 and updated on 12/18/2019.
Any way you look at it, filling your sales pipeline is a difficult task, and too many companies are relying on their top salespeople to handle routine prospecting. Account executives (AEs) are most valuable when they're closing deals, which is why outsourcing sales is becoming a more popular strategy with B2B companies. By engaging outside sales development reps (SDRs), account execs are free to close deals and work with customers, which is the real value they bring to any organization.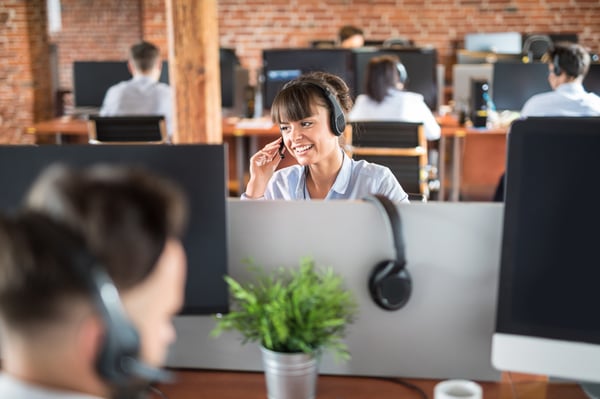 SDRs Are the Foundation of B2B Sales
More than 42 percent of sales reps say that prospecting is the most challenging part of sales, followed by qualifying (36 percent), and closing (22 percent). And even for the best sales reps, achieving sales goals can be difficult. According to HubSpot Research, 72 percent of companies with fewer than 50 sales opportunities missed their revenue goals, compared to 15 percent for companies with 51 to 100 sales opportunities, and 4 percent for companies with 101 to 200 opportunities.
Clearly, successful selling is a numbers game in which you need to divide and conquer by delegating prospecting to SDRs to increase the number of leads, which gives AEs more opportunity to close new deals.
The role of the SDR is distinct from that of the AE. The SDR is dedicated to lead generation and prequalification, which means building lists, reaching out to prospects, scheduling appointments and demonstrations, and keeping qualified leads interested. Where the SDR's job ends, the AE's job begins, working with prospects to drill down on pain points, delivering product demonstrations, and negotiating contracts.
When you consider that 63 percent of sales leads requesting information won't buy for three months, and 20 percent won't decide for 12 months, it is clearly more cost-effective to use SDRs to nurture those prospects rather than adding more work for the AE.
The Value of Outsourced SDRs
The role of the SDR is not to be underestimated. According to TOPO research, SDRs are an essential part of the sales process and can increase the close rate to 22 percent. A sales team has a 56 percent greater chance of reaching their quota if you use SDRs for lead prospecting and qualification. With outsourced sales, SDRs bring even greater value because staffing sales development in-house is an expensive proposition.
There are a variety of reasons to use outsourced sales for lead generation and qualification:
Hiring and retaining SDRs is expensive. The average SDR earns around $53,000 per year, but salary is only part of the cost of maintaining an in-house SDR team. You also have to pay for training and additional expenses, such as benefits and infrastructure. At the same time, the Bridge Group reports that the average tenure of an SDR is only 1.5 years, and so you will be continually recruiting and training new SDRs if you want to keep your sales pipeline full. When you use outsourced sales, the average cost of an SDR is about $2,490 per month, give or take, which is a fraction of the cost of maintaining in-house personnel.


Most companies lack adequate SDR support. Lead generation and qualification is not a glamorous job and it doesn't have the high profile of an AE, so many companies fail to provide adequate support and training for SDRs. Sales managers may lack the resources to adequately manage an SDR team, and they may put more focus on supporting AEs because they are closing the contracts needed to meet sales quotas. It takes specific training and tools to adequately support SDRs, which is why it makes sense to outsource to a Sales as a ServiceⓇ provider with dedicated SDR resources.


It takes time and experimentation to perfect lead qualification. No sales organization works at peak efficiency out of the gate. In addition to business processes and staff training, you need to deal with issues such as compensation models and effective outreach strategy development. Time and resources expended in-house to refine sales processes cost you money. With outsourced sales, you can use your Sales as a ServiceⓇ partner as a testing ground, refining the sales model and strategic messages to optimize returns without distracting your in-house sales team from more profitable pursuits.


Outsourcing sales allows you to generate new opportunities. Using outsourced sales for lead generation and qualification allows you to expand into new regions and new markets without sacrificing core sales. When your outsourced SDRs are working smoothly and efficiently, you can use them as advance scouts to test new markets, introduce new products, and open new territories where your AEs can follow.
SDRs hold the key to accelerating sales growth and using outsourced SDRs to drive sales gives you all of the advantages without the added burden of recruiting, training, and managing your own staff. Your outsourced SDR team are specialists, focused on delivering the best results to help your AEs thrive. It's a winning formula for everyone involved in the selling process.
If you want to learn more about outsourced sales and how Sales as a ServiceⓇ can help you build a winning sales strategy, be sure to download our e-book, Is Outsourced Inside Sales Right for You?