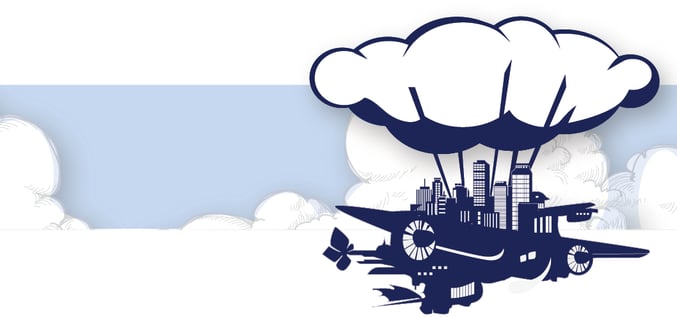 As we prepared content for our Propel Your Cloud webinar, one of our executives in our client operations group challenged me with a very pointed question: "What makes us experts in selling cloud services and what thought leadership do we have to offer?"
At first, I kind of took this as a slight on the campaign we were creating, and a slight on MarketStar in general. I think I bristled a little bit, but found my answer was quick and just as pointed. And it surprised me a bit. I blasted out this reply:
We are experts because we know how to develop and support the channel better than anyone in the world, and because we are — quite literally — a cloud company ourselves.
The first part of the answer made him smile a bit and he said that I was dead on. We do know the channel, and we have built programs for many of the biggest IT names on the planet, including a little cloud company named VMware. Fundamentally, we are as strong as anyone, and even though a good portion of our channel business is dedicated to hardware, that doesn't mean we don't excel at pushing SaaS, Paas, Iaas or any other "something something" as a service.
You don't sign Peyton Manning to be your quarterback because he knows your offense by heart. You sign him because, fundamentally, he's better than anyone in the game. That's MarketStar.
Now the second part of my answer left him a bit confused. But as I elaborated (as I have before on this very blog), we essentially provide SPaaS (sales people as a service).
We are a people cloud.
Our value prop as a provider of "people cloud services" is the same now as it was when I mused on the subject in 2010:
Agility, flexibility and scalability in regards to growth
Services that are on-demand and can be amplified or scaled back when necessary
Services that allow you to grow, but keep costs down.
We provide all of these things, and we know how to sell this type of service in and outside the channel. Now, if you want to see what we really CAN DO for your cloud services in a channel environment — sign up to join us tomorrow at 10 a.m. PST (1 p.m. EST).