In order to have a topflight sales organization, you need a strong sales channel. When your sales success depends on distributors and partners, you need an internal channel account manager with the right skills to oversee third-party sales.
If you are used to having a direct sales infrastructure, you may not understand the talents that are required of a successful channel account manager. In addition to understanding sales, you also have to be a sales strategist, trainer, coach, negotiator, diplomat, and referee. When you are managing an internal sales team, the team has a common goal—to drive sales for your business.
A channel manager's role is more complex because it requires accommodating the business needs of channel partners as well as the success of the supplier. It's a balancing act that requires finesse and additional skills.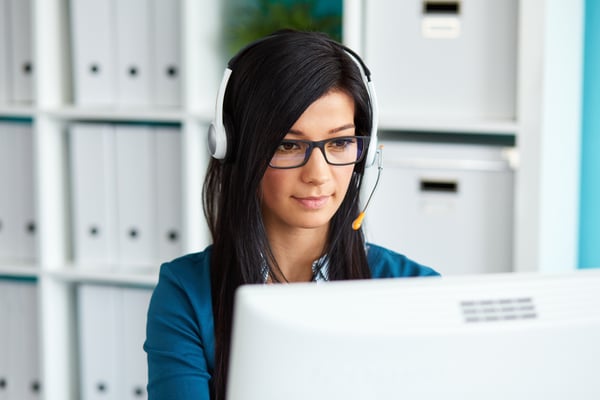 The Role of the Internal Channel Account Manager
The internal channel sales manager is responsible for overseeing all activities relating to strategic sales partners. That includes aligning products and services with partners' go-to-market strategies and working with partners to increase customer satisfaction. The channel manager is also responsible for mentoring and motivating partners, which includes sales support and joint marketing programs as well as financial incentives. And they are responsible for managing reseller agreements, pricing strategies, and channel conflicts.
Specific job responsibilities will vary from company to company, but there are some duties that fall to every channel account manager. Here are just a few:
Serving as liaison — The channel manager's job is to serve as the go-between between company management and partners, advocating for both parties. Of course, the company pays the manager's salary, but to be successful, the channel account manager must be concerned about the needs of the partners as well. They need to know their partners, their partners' business, and how their success aligns with the supplier's sales goals.
Negotiating contracts — As the channel liaison, one of the channel account manager's jobs is to negotiate the terms of partner contracts. This includes setting price markups, payment terms, delivery schedules, renewals, marketing and sales support, and more.
Training — To ensure customer satisfaction and partner profits, it's essential that channel partners understand the supplier's products and services so they know how best to sell and service them. It's the channel manager's job to assist with partner training and sales strategies.
Resolving channel conflicts — The last thing you want is channel partners fighting over customers, or worse, having to reconcile channel disputes with your internal sales team. The channel manager needs to stay abreast of prospects in the pipeline and upcoming sales contracts in order to avoid channel conflicts.
These are just a few of the specific job functions of a channel account manager, along with other sales management tasks such as setting sales goals, business development, and customer support. Clearly, the skills one needs to be an outstanding channel account manager differ from those of an internal sales manager.
What Makes a Good Channel Account Manager?
Just as all good sales reps don't necessarily make good sales managers, good sales managers don't necessarily make good channel managers. Successfully working with both the inside sales team and external partners is a balancing act that requires a specific set of skills.
Channel knowledge

— A good channel sales manager understands the nuances of channel sales, including the

different types of channel partners

(value-added resellers,cloud partners, distributors, original equipment manufacturers, consultants, and so on), their roles in the value chain, and how they each run their business. A good channel manager understands revenue objectives, market segmentation, motivational resources, and how channel businesses work in tandem with internal sales.
Business acumen — A channel account manager has to have more business savvy than the average sales manager. They need to be able to recognize new trends and technologies, such as business transformation and social selling, and their impact on channel sales. They need to be part business strategist and part problem solver, able to quickly grasp channel partner challenges so they can step in as a trusted resource. They also need to have enough business experience to recognize when a partner is truly valuable and when a potential partner will require more time and resources than the return on investment warrants.

Interpersonal skills

— Most successful managers also have a

higher than average EQ

. They have to have good communications skills, empathy, and the ability to build and maintain successful relationships. Channel managers are people people who love to work with others and collaborate for mutual success.
Marketing expertise — Successful channel sales are partly the result of good joint marketing programs. As the channel liaison, the channel account manager has to be the one to drive partner marketing and channel business development or chances are the partner will rely solely on leads from the supplier. A good channel manager needs to be able to motivate partners and serve as marketing consultant to keep their products and services top of mind in order to generate sales.
Analytics skills — Building a successful channel sales strategy is more than just mapping partner-generated revenue to sales quotas. It also requires monitoring a variety of factors, such as sales potential, deal frequency and adoption, growth rates, use of market development funds (MDF), and potential business growth. Using analytics to dig into channel effectiveness provides the insight necessary to correct course and improve channel sales performance.
Don't Hunt for Unicorns—Outsource
It can be difficult to find an internal channel sales account manager with all the necessary skills. You can spend a long time looking for the right candidate, and it can take just as long or longer to train a promising internal sales rep. While you are looking to find the right sales leader to tame the channel, you are losing partner revenue.
Rather than trying to attract the perfect channel account manager, consider outsourcing channel sales management. The right Sales as a ServiceⓇ partner can provide the right resources and professionals to build your channel sales. You can take advantage of sales experts who are well versed in channel management, including partner negotiations, contracts, training, analytics, joint marketing, and more. The advantage of hiring a Sales as a Service organization is that you get a team of experts collaborating for channel success rather than just one channel account manager. They also bring the necessary analytics and sales technology to deliver channel insights. And if you are committed to hiring an internal channel account manager, a Sales as a Service partner can help with recruiting and training as well.
If you want to generate more channel revenue, consider refining your channel sales strategy. Using a combination of internal and outsources channel sales support can result in larger profits in a shorter period of time. If you want to learn more, be sure to download our e-book, Sales as a Service: The MarketStar Advantage.