There has been a change in tone to the word outsourcing. What was once considered a controversial way of doing business is now a seamless blend into the typical buildout of a successful company. The biggest reason? Outsourcing, particularly in relation to the sales process, allows companies to focus on what they do best, and leave the rest to a trusted outsourced sales partner.
The concept of outsourcing sales is not new. MarketStar has been around since 1988, and was a trailblazer for partnering with technology brands to increase their reach, and grow their revenue. Today, the most valuable brands are looking at, or continuing with, an outsourcing sales solution as an efficient and necessary way to scale and grow.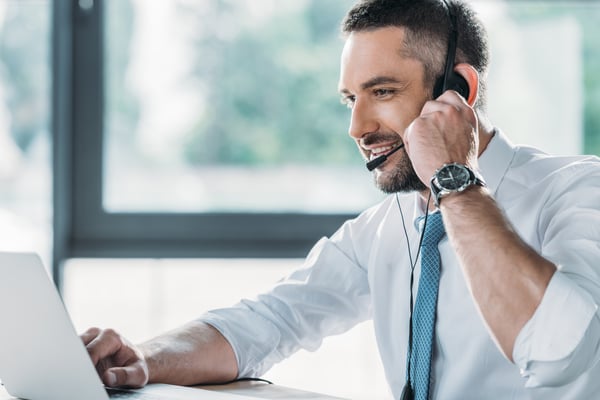 The Outsourcing Advantage
To remain agile and stay ahead of the competition, smart organizations are outsourcing all or part of their B2B sales processes and functions by engaging outsourced sales partners. The type of work that they outsource varies from a full sales cycle, to specialty roles, to lead generation.
To that end, in recent years, eighty-five percent of organizations said that lead generation is their most important goal. Outsourcing provides lead generation growth with more market agility, allowing expansion into new territories and the ability to test new markets without having to staff up.
Follow the Leaders— Leading Brands that Are Outsourcing Sales
Most of the market's leading brands are using outsourcing today as an extension of their sales team. BrandZ™, which ranks brands by the amount of revenue each contributes to their parent organizations, has released its list of the Top 100 Most Valuable U.S. Brands for 2020.
Among the top five most valuable brands, MarketStar has partnered with two to build out a results driven outsourced inside sales solutions, via its Sales as a Service® model, to assist in growing their business.
Here are the top five most valuable U.S. brands listed by BrandZ, highlights from their report, and how they are using outsourcing services, manufacturing, and solutions today to streamline their process:
The MarketStar Difference
Depending on your B2B sales needs, you may want to work with a full-service Sales as a Service provider like MarketStar, which can provide end-to-end sales support from lead generation and nurturing to sales staffing and training.
MarketStar understands that superior B2B Sales as a Service starts with superior staffing, which is why we hire the best sales talent available. To drive sales success, we have created a culture that sets high expectations and rewards achievement.
Every decision is driven by data. Rather than using guesswork to achieve sales goals, we apply the latest technology to analyze historical data, psychographics, market conditions, and other factors, applying a sales stack that powers the end-to-end sales process. Performance metrics are used to provide the tools and techniques for ongoing sales coaching to ensure that our staff continues to deliver the best possible results.
We also know that most sales executives shop for outsourced sales services based on price, which is why we developed value metric pricing. We create customized programs scaled to meet your sales goals and budget, outlining the business drivers that set the fees. Our clients understand that the right question isn't "What can I save?" but "How much more can I make?"
When shopping for a B2B sales partner, you want to find a supplier that offers truly full service, including business intelligence, talent acquisition, and training. Outsourcing sales is a collaborative process, and to stay ahead of the competition you need sales partners that are nimble and can adjust their strategy and resources to match changes in the market.