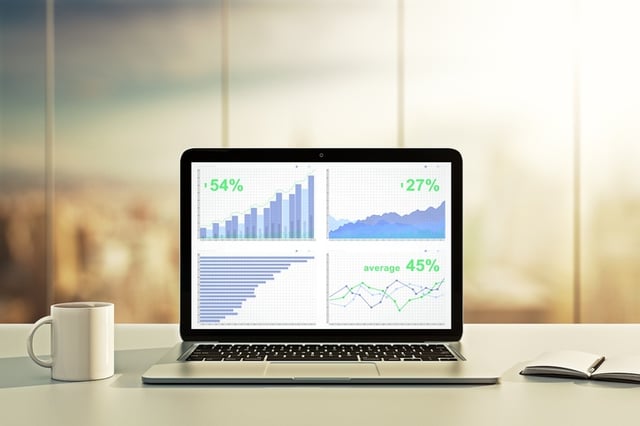 The industry has become both increasingly accessible and competitive thanks in part to improved tools and software. On one hand, technology has simplified and automated an array of processes. On the other, it has created a demand for sales teams and their managers to stay up to date.
These days, deploying the right technology and tools is essential to success. According to a recent report, the tools that a sales rep uses are highly correlated to the rep's performance. In fact, 82 percent of top salespeople cite sales tools as "critical" to their ability to close deals.
Read on to discover the four best technologies available to drive sales growth.
1. Customer Relationship Management (CRM)
The more you know about your customers, the better you'll be able to provide customized experiences. By leveraging data, smart businesses are able to deliver relevant, targeted content that improves the customer experience. In fact, research shows that customers are willing to spend more with companies that they believe provide excellent service.
However, collecting and organizing actionable, understandable customer data can be a time-consuming process.
Arguably the most well-known sales enablement tool, CRM helps sales people record, report, and reference past and current interactions. This tool categorizes and quantifies vast amounts of customer information that sales teams can easily reference for future usage. CRM also enhances communication, efficiency, and service. Not only does it allow your reps to take care of the needs of prospects right away, but it also improves cross-departmental communication and informational organization.
Implementing the right CRM helps teams close more deals, increase sales, and boost forecast accuracy. In fact, users who implemented a cloud-based CRM saw an average increase in productivity of more than 40 percent.
2. Social Selling Tools
It's no secret that social media is everywhere. But have you ever considered its impact on sales? You may be surprised to learn that more than 70 percent of sales professionals use social selling tools—including LinkedIn, Twitter, and Facebook—making them the most widely used sales technology. In fact, 90 percent of top salespeople use social selling tools.
So, what exactly are social selling tools? In a nutshell, these platforms leverage social networks by building and nurturing relationships with prospects and customers.
The best tools allow teams to automate the data import process and prioritize and score hot prospects and customers. Furthermore, these tools connect the dots between your company's social connections, provide insight into where and how your content is being utilized, and increase engagement by enabling you to provide the right message to the right person at the right time.
Integrating social selling tools into your overall sales operations creates new leads and attributes them to specific social networks. This not only drives revenue, but it also helps display the most effective channels for your organization.
3. Email Tracking
You already know that email is the de facto communication channel for the modern sales rep. Similarly, email tracking software is becoming a standard for sales growth. In fact, according to a LinkedIn survey, 62 percent of inside sales professionals were most likely to rate email tracking tools as "critical" or "extremely critical" to their ability to close deals.
It's a given that you and your reps send emails to leads and prospects. However, does your team have the time—or capacity—to meticulously analyze reports from campaigns? Email tracking software provides its users with insight on specific campaigns. Rather than rely on blind faith, these tools provide teams with the power to build and maintain relationships in an exceedingly competitive sales environment.
Email tracking notifies reps when emails are opened or clicked. They provide metrics that include unique open count, unique click count, delivery rate, bounce rate, and unsubscribe rate. And, ultimately, these tools enable sales teams to gain unique insight that can be leveraged to sell more efficiently and effectively.
4. Sales Intelligence
Data informs every sales decision. As we've written about before, the era of big data is officially underway, and the teams that are able to make sense of sales intelligence will succeed. However, gaining accurate market intelligence is easier said than done. Plus, it can be a time-consuming, tedious process.
Data acceleration software can help simplify this process by bringing data to life. This technology provides contact and company data so that sales teams can build clean data lists. Fortifying lead outreach programs improves productivity by up to 15 percent and decreases lost sales by up to 27 percent. By cleansing, augmenting, and targeting prospects, these tools increase your chances of hitting the right prospects—before you even send out an email or make a phone call.
Having the right tools is critical to getting results in a highly competitive, direct sales, environment. As these four tools continue to evolve, it will be essential for a company to intimately know how to leverage them effectively. Those who don't understand these systems intimately, need a partner who does if they want to grow their business.