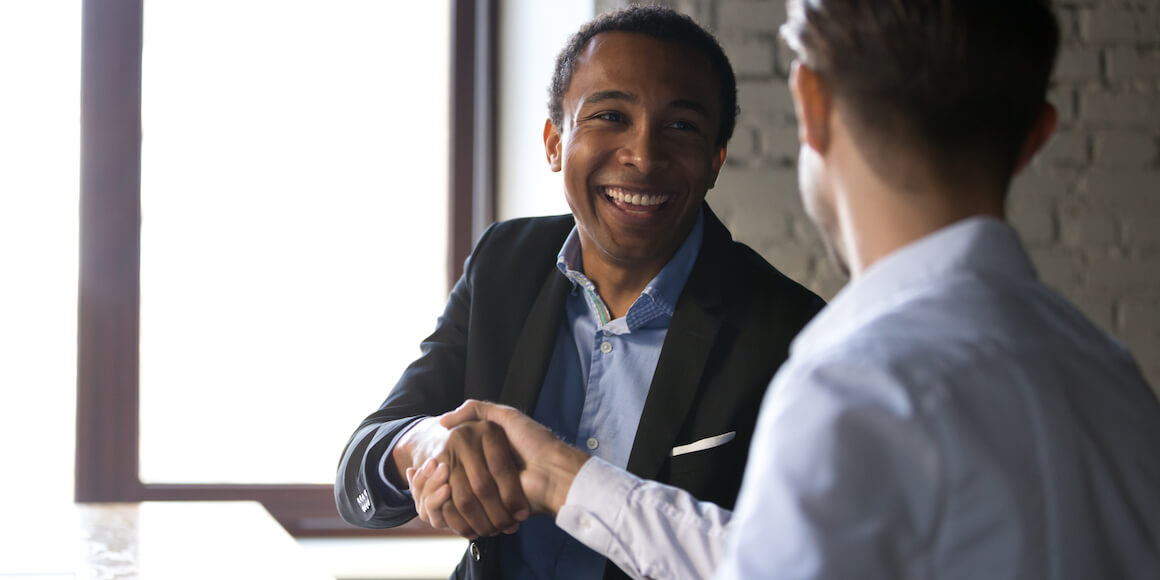 You know that selling B2B technology is hard, and selling B2B enterprise technology is even harder. Enterprise sales, like enterprise infrastructures, are more complex with higher price tags, and that means higher risks for buyers. Making the wrong purchasing decision can have a domino effect that can affect the entire enterprise infrastructure. That's why enterprise buyers are more cautious and deals require more stakeholders and take longer to close.
With higher risk comes greater rewards for enterprise technology providers. Closing a deal means establishing a long-term relationship since changing vendors is expensive. It also means looking beyond the customer's immediate needs; today's deal shapes the future of the relationship.
Not every business is structured to handle enterprise sales. Dealing with complex technology and applying a high-touch approach requires a special type of sales rep. To simplify the complexity of enterprise sales, it pays to build the right sales team, including getting outsourcing help to make your sales process more agile and more scalable.
Rule No. 1: Understand the complexity of enterprise sales.
If you are used to selling to small- and medium-sized businesses (SMBs), then you understand how the transactional sales process works.
When selling to SMBs, you are typically trying to address a well-defined problem, and there usually are only one or two decision makers. For SMBs, every dollar counts, so while contract sizes may be smaller, technology purchases can be high risk; they can't afford to make a mistake. That's why most SMB buyers do their research in advance and come prepared to make a buying decision. As a result, SMB deals usually take around 60 days to close.
Enterprise sales have more moving pieces. There are more decision makers, each with a different set of criteria. There are usually more technological challenges as well, such as integration with existing systems, compatibility, and scalability.
Enterprise selling is also more consultative. It requires working with the prospect to understand their challenges, including budgets and administrative concerns. Your job is to provide a solution to the problem, not just close the deal, which means you will need sales engineers and other experts to help. You also need to build consensus between the stakeholders. That's why closing enterprise deals can take months.
Rule No. 2: Know all four steps of enterprise selling like the back of your hand.
Breaking the enterprise sales process into four separate steps will help simplify the process and make it easier to assemble the resources you need:
Step 1: Discovery
When you sell enterprise technology, you are selling a product or service that must function as part of a larger infrastructure. You must know how that product is expected to perform in context. That means doing more research and becoming a sales consultant.
Consultative selling requires you to understand the customer's challenges and what they expect from an enterprise solution. Part of your research should be to identify the primary decision makers and determine who needs the solution, who controls the budget, and who has input into the buying decision. Try to recruit a key decision maker as an advocate who can help you close the deal.
It also pays to determine how urgent the need is. If there is a sense of urgency, you may be able to shorten the sale process.
Step 2: Assessment
The next phase in any consultative sale is to get specific details and assess the problem you need to solve. Dig deeper and ask detailed questions to ascertain the scope of the problem and the expectations for the solution.
As part of the assessment, identify the technology gaps that you can fill. This requires listening closely to the stakeholders. It also will require additional assistance from technical experts. Working together, you can match the features of your solution to the gaps in the prospect's enterprise technology.
Step 3: Architecture
Once you agree on the scope of the problem and the requirements to address it, you can start designing a solution. Enterprise solutions never work right out of the box. They require customization. This is where you need to call on your sales engineers and solution architects.
When assessing multiple pain points, chances are there will be more than one solution. It pays to be flexible. Naturally, you want to sell your solution—but be aware of alternative strategies. Your long-term goal is to provide the right solution to the customer, making you a valued resource that can help meet future needs.
Step 4: Closing
You are now ready to present a solution with cost estimates and timelines so you can start negotiating the contract. Your technical sales experts can help refine the proposal during the negotiation and include the customer success team to help with onboarding and to make the prospect feel more confident about their buying decision.
Of course, the sales process isn't exactly this straightforward. Part of being a good consultant is being flexible and able to adjust as you go.
Rule No. 3: Get help when you need it.
Any successful enterprise sales engagement requires a team of experts. Engaging a sales-as-a-service specialist such as MarketStar can help you future-proof your B2B enterprise sales strategy by giving you access to the right expertise when you need it.
Engaging enterprise selling specialists can augment your consulting expertise and give you help where you need it, whether it is in prospecting and lead qualification, engineering support, or customer success and onboarding. Outsourcing strategic steps in the enterprise sales process allow you to strengthen your sales team and add expertise when it's needed to shorten the time to close.
MarketStar can deliver the specialists you need to close your next enterprise deal. If you want to learn more about building a winning enterprise sales team, be sure to download our e-book, The Full B2B Sales Team: Specialized Sales Roles to Accelerate the Sales Cycle.