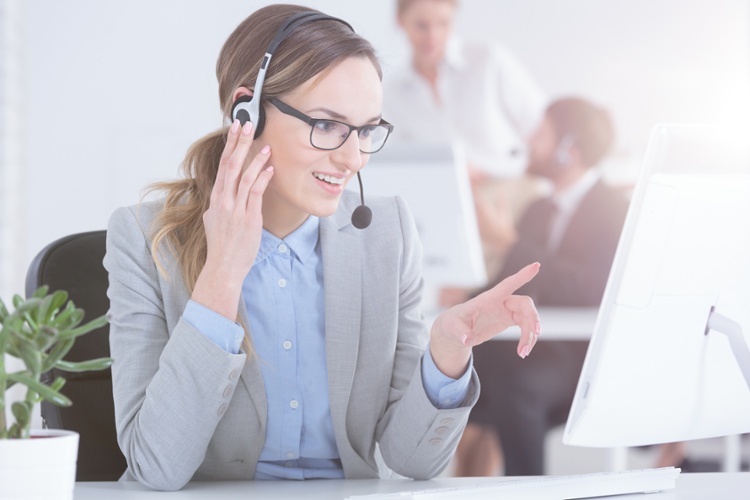 Lately, we have been talking about small and medium-sized business (SMB) sales, but what about enterprise sales? Enterprise sales requires a different approach than SMB sales does. It also requires different resources and more patience, but the size of the sale makes it more than worthwhile.
Gartner defines small businesses as having fewer than 100 employees and less than $50 million in annual revenue, and medium-sized enterprises as having from 100-999 employees and less than $1 billion in revenue. Enterprise customers are typically larger, with more employees, substantially more revenue, and a more layered infrastructure.
An enterprise-class customer has a larger, more widespread organization that can span a building, a campus, or even remote offices around the globe. They often have hundreds of thousands of employees and complex systems that require customized products.
The Complexity of Enterprise Sales
Enterprise sales and SMB sales are two different types of solution selling. SMBs have a lower deal value, so you want to minimize customer acquisition costs (CAC) by using digital interaction to attract and educate prospects until they are ready to buy.
By contrast, enterprise sales are custom touch and require identifying decision makers, building strong customer relationships, mapping out the sale in stages to close the deal, and then upselling and cross-selling.
Enterprise buyers are looking for customized solutions and expect your demo to showcase how you will fill the gaps they currently have in their existing process or system. The key is taking the time to understand the needs of your enterprise buyer as a collective unit of decision makers then cater your pitch to match those needs. When you secure an appointment to showcase your solution—pause and listen.
Enterprise Sales Using ABX
Account-based sales and account-based marketing (ABS and ABM) continue to be the most effective ways to tackle enterprise sales. And with account-based experience (ABX), the marketing and sales team work together to close B2B sales.
With the traditional sales funnel approach, marketing fills the top-of-the-funnel sales prospects, but fewer than 1 percent become customers, and the other 99 percent are weeded out. ABX flips the script by targeting B2B accounts that are a good fit for your products and services and then pooling marketing and sales efforts to close targeted accounts. Marketing uses technology to send personalized emails and information to decision makers, using a one-to-one sales approach.
Closing any B2B enterprise deal requires building a sincere, open, and intelligent relationship with the prospect, and that requires time and consistency. You need to assemble the right team and the right technology stack to identify the right decision makers to build a rapport. Here are some of the basic steps of ABX:
Assemble the team — Assemble a core team of experts for sales, sales development, and marketing who understand the prospect's market.


Define your ABX goals — Determine what specific outcomes you are looking to achieve, whether it is launching a new product, building market share, or squeezing out the competition. You likely have multiple goals, so list and prioritize them.



Identify and prioritize target accounts

— Create an ideal customer profile and identify prospects that fit the criteria. Gathering solid market intelligence is crucial to ABX selling, and there are a variety of tools you can use, such as:
Select your channel— When you identify your prospects, you need to establish communications. That means choosing the right channel and the right messages. You can use email, e-books, webinars, blogs, videos, and other tools.


Execute sales outreach — Create a brand impression. Work with your prospects to build awareness and get their attention, and when you have planted the message, the sales team can reach out directly, engage with decision makers, and start building a relationship.
As with any sales strategy, you need to measure the results and refine the strategy as you progress. Measuring results can help you develop best practices.
The ABX model for B2B selling has proven effective time and again if you put in the work in advance to be prepared before you approach your sales target. As Gina Thomas, executive advisor at Lumere, explains it:
"Research, research, research. Investigating every angle on the key goals, financial targets, and challenges of the prospect to deeply understand if the problem I'm solving is a priority and each milestone connecting to the success of that is a priority. Taking this same approach on the individuals who are key to the decision—what [are] their professional and personal mission statements? What do they value? What will make a difference to them? Connecting the outputs from the organization and people to my proposal represents a specificity that can be 'felt' and not just another company trying to sell them something. 'It's not about me or my company, but it's about them.'"
Outsourcing Enterprise Sales Support
When tackling enterprise sales, it pays to have the right resources available when you need them. That's why more companies are outsourcing strategic parts of enterprise sales to support in-house sales teams:
Lead qualification:

A skilled Sales as a ServiceⓇ provider can help identify enterprise decision makers and open doors to that first crucial meeting. Successful enterprise sales often hinges on a key manager at the prospect company who advocates for the project. Recruiting an internal evangelist to act as a champion for the sale can open many doors and cut through a great deal of red tape. The challenge is to identify the right stakeholders. Outsourced sales partners are skilled at enterprise prospecting, including identifying key executives.


Analytics: In addition to lead qualification, outsourced sales partners can assist with analytics. They can analyze leads to determine which techniques work best, testing sales scripts, cadence, and follow-up strategies. An outsourcing partner also has the tools and expertise to make sense of sales data to assist with sales projections and uncover new opportunities.



Staffing:

Sales staffing is another challenge that can be addressed through outsourcing. Building an internal enterprise sales team can be time-consuming when you consider recruiting and training, and sales reps tend to turn over at a rate of about 34 percent. If you outsource sales, you have a staff of skilled sales reps ready to work as soon as you sign the contract. Engineering support and post-sales support are other areas where many companies outsource to ensure Customer Success.


Scalability: A skilled Sales as a Service partner can also help scale your business. It has industry experts on staff and the resources needed to identify new customers and open new markets quickly, with less ramp-up time. Outsourced teams can provide scalable strategies and workflows that can shorten time to sale.
Even though enterprise sales can take longer, getting to the right decision maker quickly with the right sales pitch is essential if you want to close the deal. Using an outsourced sales support partner can fill the gaps in your sales organization so you can be ready for your next enterprise sales pitch.
If you want to learn more about outsourcing your enterprise sales strategy, be sure to download our e-book, Is Outsourced Inside Sales Right for You.