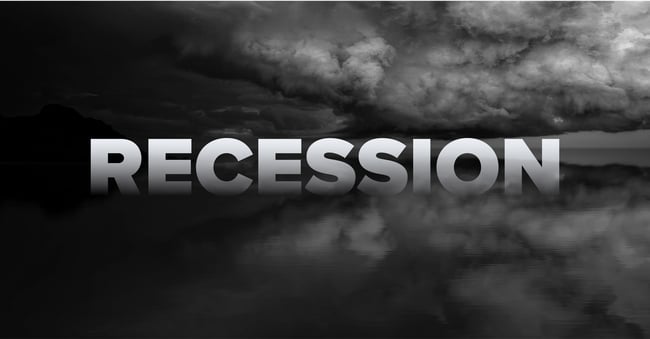 These are interesting times. The global economy is facing the possibility of a recession, and businesses are searching for ways to cut costs, streamline operations, and maximize efficiency. This past year we have seen companies like Netflix, Snap, Wayfair, and Tesla all cut costs by halting new hires and laying off portions of their workforce. Many of these same tech giants are changing the ways that they reach new customers and take care of existing customers because of the economic instability attached to a looming recession.
But it's not all gloom and doom. Economic headwinds can provide an opportunity for bold moves. When the competition is contracting and recalibrating, there are some time-tested levers that can lead to explosive growth. One such lever is outsourcing.
The Benefits of Outsourcing During Economic Downturn
During (or before) a recession, it may seem counterintuitive to outsource your company's revenue generating operations. Many business leaders fear that adding an outsourcer is just adding cost and unnecessary overhead when they are trying to streamline and pull back investments. The fact is just the opposite! Outsourcing is a capital expense, meaning you get the headcount and/or revenue generating team you need to grow, without the detriment of taking a significant short-term hit to your balance sheet. CAPEX lets you take the long-term view of revenue generation that ultimately helps you weather whatever economic storm you are facing and accelerate growth while your competitors are pulling back. A turn-key, outsourced revenue team does not tie down the organization with added operating expenses, nor does it burden your existing teams with added responsibilities brought on by "right sizing" operations.

While the immediate growth advantages of outsourcing is well-documented, there are many more benefits to outsourcing, especially when facing economic headwinds. When chosen correctly, an outsourcing partner can help businesses reduce costs, improve efficiency, and give them expertise. Let's take a deeper look:
Cost Effective
Outsourcing presents huge cost savings for many organizations. Think about it this way, you are an organization that runs its business in San Francisco, where the cost of living is 94% higher than the national average and you have an in-house employee quit — and that person was a huge asset — how much do you really lose in that situation? In short, it is a lot.
Compound that with the time it takes to find and train a new employee. The cost of rising inflation on salaries, benefits, and more can make it clear quickly that losing an employee can hurt.
With an outsourcing partner, like MarketStar, you don't have that same issue. The first is simply dollar for dollar. Compared to San Francisco or New York, working with an Ogden, Utah-based company like ours where the cost of living is 52% and 63% lower respectively the cost savings add up quickly. Not only simply the cost savings on salary but, you will not need to worry about their benefits, technology, facilities, etc. and the costs that go with them.
Again, not only the dollar amount you can save but the time savings as well. When you lose a salesperson, on average, it takes 10 weeks of training and they only become productive after 11.2 months. On average, it takes MarketStar 6 to 8 weeks to hire a sales team. More than 50% faster!
Avoiding Burnout
During a recession, it is expected to see layoffs. Which results in an increase in workload for the remaining employees. Often, after the initial euphoria of "surviving," remaining employees are faced with the reality that they must pick up the workload previously performed by their departed co-workers. Outsourcing is a great way to avoid the resulting impact on morale and subsequent negative impact on productivity - as well as the added stress associated with an overload of new work on an employee.
When you outsource, the first thing many of our partners realize is that their sales teams don't need to pick up extra slack when an employee quits. "The show goes on", especially when layoffs happen there is natural stress in the air. Giving your best employees the resources they need to be successful will only benefit your business.
Benefits You Don't Need to Worry About
As mentioned earlier, by outsourcing you don't need to worry about benefits, technology, facilities, etc. Cutting costs during a recession can often lead to a loss of benefits for employees. If you outsource, you won't have to pay for any benefits or worry about them. It might even allow you to keep benefits in place for your employees.
Improved efficiency
When work is redistributed to a smaller pool of workers due to a recession, some high-ranking employees may end up spending their time on too many unimportant projects. Outsourcing can help companies avoid this problem when they're short-staffed by giving tasks to the outsourcing partner.
As an example, companies feeling the pressure of an economic downturn will lay off many in their demand generation teams, like their sales staff, leaving the remaining to either absorb all other accounts or drop long tail accounts that are not providing as much value. Either way your staff is going to feel overwhelmed, and you are going to lose valuable income. With an Outsourcer, like MarketStar, you can distribute accounts efficiently, so you don't lose customers and you give your staff the time to focus on the proverbial "whales".
The Genius Who Solved the Problem
When you bring in an outsourcing partner to your organization, you're the one who saved the company from falling into pieces during an already stressful time. You're the one providing an answer to the overwhelming to do lists, the impending loss in revenue, and the many late nights that you and your team will feel without the help of an outsourced ally.
To address the 800-pound gorilla in the room, some people fear that hiring an outsourcer is bad for morale because the team will see it as hiring their own replacement or that it will add more work to their plate because of possible communication barriers. While there are pros and cons of outsourcing during an economic recession, it must be weighed carefully before a decision is made.
However, for many businesses, outsourcing is a smart way to reduce costs and remain competitive in a struggling economy.
At MarketStar, our business is a worldwide solution, based in Ogden, Utah, we are primed to save you money and you won't need to fear the communication barriers. We speak the languages you speak, and we have 35+ years working with the world's biggest brands. We can say for certainty that when you hire us, it is the complete opposite of hiring "your replacement", it is hiring a team that can get things done for you so you can focus on the big picture.
Think about all the things you already outsource, your meals (restaurants are just food outsourcers), your yardwork, even teaching your kids is outsourced to schools. Why not add your revenue generation to the list to bring you peace of mind and expertise during economic headwinds. (and as a bonus solve the problems your company is facing. Wouldn't you want to be the person who solved the problems?)
How To Get Started
The first way to see if this is viable for your business is to talk with us:
We know that you have a lot going on right now but outsourcing your sales does not have to be a difficult decision. You can start by identifying key areas of your business that could be outsourced, such as lead generation, appointment setting, account management, customer success, your channel, or something else. Then do some research, don't just take our word for it, learn how outsourcing your sales teams during a recession makes an impact.
Here are a couple of places to start:
Check out our blog for more resources: https://www.marketstar.com/impact-blog