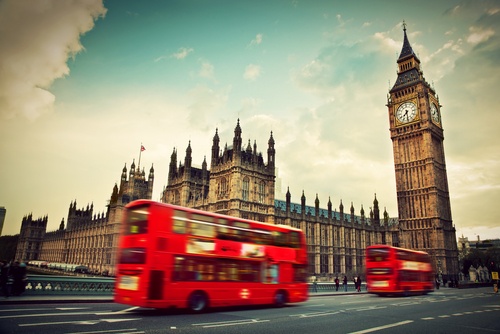 Our global teams mirror the organization and support of their U.S. counterparts, but with localized day-to-day management based on in-country culture and laws. Sales as a Service® on a global level means a single management platform, a single point of contact, and worldwide consistency in your global center of excellence.
MarketStar sales centers in EMEA are located in the United Kingdom, Ireland, Spain, Germany, Bulgaria, Egypt, South Africa, and the United Arab Emirates. Our EMEA employees drive client sales through inbound and outbound chats, lead qualification, partner enablement, and partner account management. This post is written by our EMEA thought leader: Thomas Hughes.
If you're looking to expand globally then the EU is hard to beat. Currently, it's the biggest single market in the world with around 500+ million consumers, standardization of rules and regulations, and geographically well located. For business the EU is homogenized; one set of rules for 28 countries.
However, there are some challenges to doing business in Europe that companies should keep in mind, and, while these challenges exist, companies should not be afraid of them. Rather, companies should be aware of them when they are planning to expand into the European market. I've divided these challenges into two areas: politics of doing business, and selling and marketing across Europe.
Politics of Doing Business
Bureaucracy
Brussels is famous for being top-heavy and over-bureaucratic. Non-residents view Brussels as elitist and over-regulated.
Financial stability
Europe has still not fully recovered from the 2008 financial crash. While Greece is slowly pulling out of its state of recession, other countries in Europe, such as Italy and Portugal, are still reeling from economic downturns. Even France, the biggest member after Germany, has experienced problems with reinvigorating an outdated, and potentially unworkable, social work contract.
Rise of nationalistic tendencies
The current rise in populist and nationalist beliefs has brought with it an equal emergence of parties standing to the political right, who speak of withdrawing from many of the trade agreements put in place by the EU. The threat seems quite remote, but it's worth keeping an eye on when you're choosing which region to place your offices. The UK is renegotiating its position with the EU due to Brexit, but is still seen as a politically moderate and economically stable region for outside investors. It also boasts some of the lowest corporate tax rates and flexible employee laws available in Europe.
Selling and Marketing Across Europe
Data privacy
The EU has recently updated its data protection laws with GDPR, which were already quite strict. These new powerful data protection laws create a more secure environment for companies to do business in. This challenge should be seen not just as an obstacle, but as an opportunity to create better business practices.
Communications
Compelling communications are the heart of an effective international business strategy. However, communicating across cultures can pose real challenges. Recently, a German colleague of mine summarized the adoption of new forms of communications, like social media or intelligent sales and marketing platforms, uptake in Europe are low amongst indigenous companies. My colleague futher commented that the UK was typically 9 months behind the US and mainland Europe is 2 years behind the UK in the adoption of these advanced communications platforms.
Route to market
For companies that are considering selling into Europe, or perhaps just targeting another country within the EU, there are a variety of options depending on the value of your product. Is it hardware, software, or a service?
Whether you are planning to sell direct (high value, complex products), or indirect (lower value / hardware product), or both, the high-level strategy should be the same (i.e. "Global body local chassis"). If you're planning to do business in Europe, you need to respect local laws, culture, and languages.
One of the lowest cost options of selling into a new country is through an appropriate Channel, whether it's through Distributors, Resellers, or consulting Partners. Benefits can include the following:
Low cost of entry to market, with a centralized partner manager
Local knowledge of markets, customers, laws, and customs
Access to a leveraged sales or marketing team
Reduced credit risk and currency fluctuation
Conclusion
To find sustained success in Europe, it takes strategic planning, dedication, understanding of potential challenges, and the ability to be dynamic.
Are you ready to turn European sales and marketing challenges into European success stories?