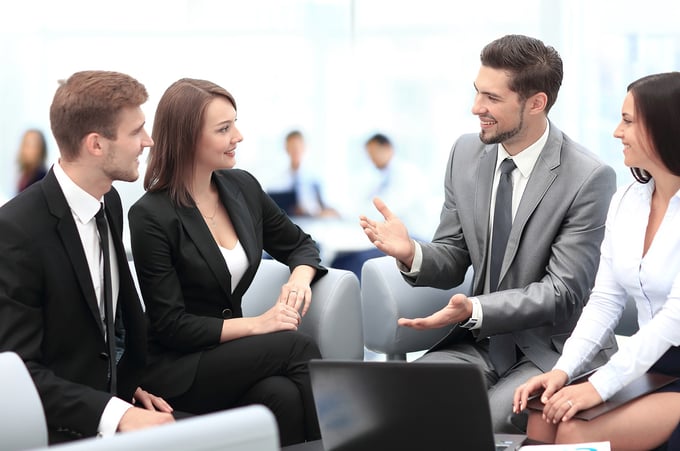 Lead nurturing is arguably more important with partners, with whom you're trying to establish a long-term business relationship, than it is with individual end-users. And much like end-users, partners without a deep, existing relationship already established with your company will likely fall in and out of favor with your product and service offerings as their customers' demands change.
Many vendors enter a partner in their database and consider them "active" after their first, and sometimes only, transaction. And that first transaction is likely a very product focused, opportunistic interaction with you. By contrast, if you consider a new prospect as a partner who hasn't transacted with you in two more quarters, or who has only supported a single product in your portfolio one-time, you'll more likely address them with the right content to earn their broader support over time.
There is a four-step relationship development process that works effectively when re-engaging or activating a partner. Each step must be supported by content that's important to the partner, not to your product teams. Taking this approach will infinitely increase your product and partnering credibility. The content you serve up must lead with business guidance, educational content, and relevant success stories where you've added value to companies that look and act like theirs. Ultimately, leading with product feature/functions doesn't address their need, it showcases your need to sell to them.
These four steps are:
Target and address their business profile: The content they're looking for here speaks to trends in their target customer, geographic markets or growth strategies for companies that look like them.
Validate your value proposition: You'll want to ensure that the overall economic and business value propositions you're putting forth are clear and specific; here's where relevant success stories with companies in their markets are very powerful.
Establish their readiness: You'll be assessing their current financial, sales and technical capabilities as well as any pre-existing competitive investment of resources or mindshare; content here should be focused on the business benefits and ROI of an investment in enablement time and resources.
Give them the sales support they need: The quicker you help them generate repeatable demand, the deeper the relationship.
A key success factor in building a long term relationship with a solution provider, especially one with a sizeable staff, is to create role-based content. Generic messages aimed only at the already overwhelmed sales executive won't broaden the big picture inside your target partner. Most mature channel programs today have a marketing engine and automation system that feeds content unique to the considerations of the business principal, sales executive, marketing executive, and services team lead. Increasingly, that services team lead is in a very influential position to guide the partners' technology investments, as solution providers navigate their businesses from on premise product sales to annuity based managed or cloud services sales.
When you consider an inactive, or less active partner as a prospect to win, you will build a deeper relationship that keeps your partners in favor with you, and not your competitors. Just like your top tier partners, long tail partners need content that is relevant to them, and in turn helps them sell more, increasing your revenue.