Utah-Based Company Gains National Recognition as Digital Agency Superstar
Ogden, Utah; April 23, 2015 – MarketStar, the industry leader in outsourced sales and marketing, today announced it was awarded Marketo's 2015 Revvie Award in the Digital Agency Superstar category. The award ceremony took place Wednesday, April 15 during the Marketo Marketing NationTM Summit 2015 at the Moscone Center in San Francisco, California.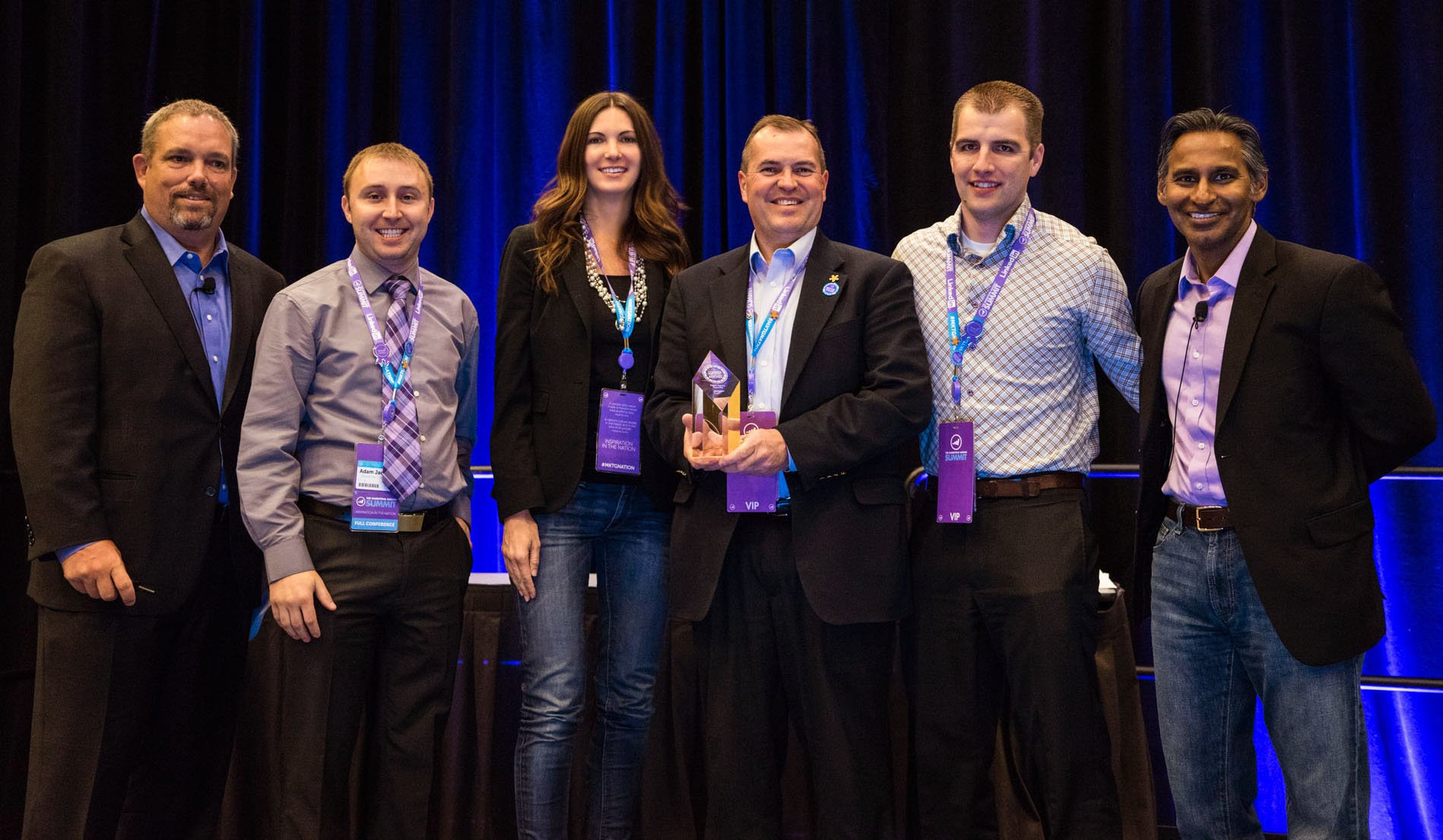 From left: Jason Holmes (Marketo CCO), Adam Jackson, Kara Harrison, Trent Cross, and Jace Garside (MarketStar Team); and Sanjay Dholakia (Marketo CMO)
"MarketStar is honored to receive this industry recognition from Marketo," said Dave Treadway, MarketStar's CEO and President. "Our MarketStar teams leverage innovative technologies to deploy fully integrated solutions on behalf of our clients. These solutions empower our employees to deliver revenue-accelerating results for our clients and great experiences for their customers."
Marketo is the leading provider of marketing software and solutions designed to help marketers master the art and science of digital marketing. The Revvie Awards highlight the most innovative Marketo customers, partners, and individual marketers whose programs have significantly impacted their companies' revenue and built engaging, long-lasting relationships with customers through their use of Marketo's Engagement Marketing Platform.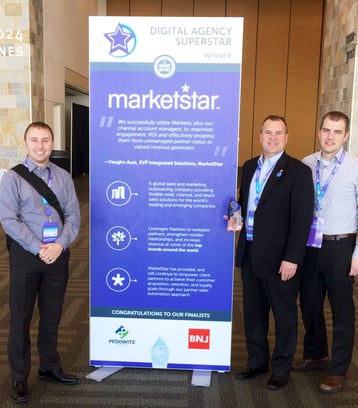 Vaughn Aust, EVP of Integrated Solutions at MarketStar, said, "By combining MarketStar's dedicated channel account managers with Marketo's platform, we are able increase engagement and ROI for our clients. Our "Partnermation" solution combines email and content to uncover active partners, and includes automated nurturing and lead scoring to determine the level of interest."
MarketStar, a Utah-based company, ranks among a select few agencies qualified to provide consultation and ongoing services to Marketo users. The agency announced its partnership with Marketo in 2013 as part of the organization's commitment to offer best-in-class lead nurturing and sales process outsourcing.
###
Featured in: