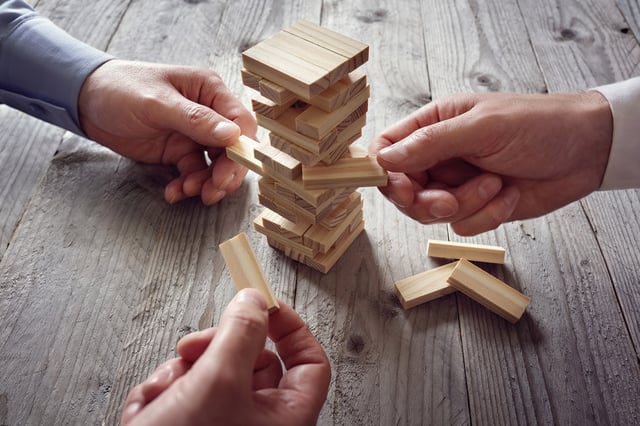 When attempting to cultivate a broad partner community, vendors often make the mistake of inundating the target partners with content, en mass, and then simply wait for them to raise their hand and ask for help.

Partner onboarding support varies widely from program to program, and vendors have different expectations for how long they'll need to hand-hold a partner until they are self-sufficient from a sales and technical perspective – in some cases the technical aspects are an ongoing support function that is provided to the partner in perpetuity. Too often the partners get thrown into the main channel program at the lowest level to fend for themselves. They then become frustrated when they are not being able to find the information they need, or being held to performance standards they don't yet have the competency to meet. When asked what vendors do best in today's market to help accelerate their sales success, solution providers in a recent MarketStar study indicated that joint sales calls or "back-sales support" was by far the most effective technique used by their leading suppliers. Further, they indicated that the person responsible for managing and growing their business (with intimate knowledge of their business profile and assets) should be the one orchestrating that co-selling assistance.

As vendors get smarter about how to apply their human resources in the most effective way, onboarding programs that involve channel partners sharing pipeline in exchange for co-selling assistance on some defined number of deals have become quite common. Some of this sales assistance can absolutely happen on the phone, with the sharing of focused sales tools, competitive guides, reference architectures, or even pre-sale prospecting assistance. But, when it gets down to winning a partner-led deal, your channel sales manager must become that orchestrator of local resources to bring in the right combination of sales, technical, and services talent to help the partner succeed.

Vendors must be willing to hand-pick target channel partners with the right mix of attributes to invest in and groom. These "rising stars" should be given special resources and support for a defined period of time to help them accelerate performance, including:
Co-selling support in a defined number of strategic, partner-led accounts
Funding dedicated headcount to bring focus and resources to a new practice area
Funding demo gear with which the partner can actively do pre-sales work
Leapfrogging the partner into the highest levels of channel program benefits
Funding one or more demand generation campaigns to stimulate market visibility and interest
Subsidizing some or all of the partners' initial technical training
These jump-start programs can be executed directly by the vendor. However, they are more often best incubated by a third party or distributor who can centrally understand and manage the target partner profile, the funding and the investment criteria, and centrally incubate these up-and-comers against a tightly controlled and managed set of program parameters. This allows your field channel management force to continue their focus on current top performers while still giving these next-generation partners the dedicated, focused support they need to grow.

The ability to understand what lead nurturing processes and/or content best affect underperforming partners to success requires a view from the outside. You need best practices for capturing and measuring critical data around the length of the nurturing cycle, the content that was most attractive, the communication vehicles used, which methods were most effective, and provide invaluable insights that will make programs like this more scalable over time.

After nearly three decades in the channel, MarketStar has several solutions that will increase engagement and revenue with your channel partners. Take a look at their solutions here.