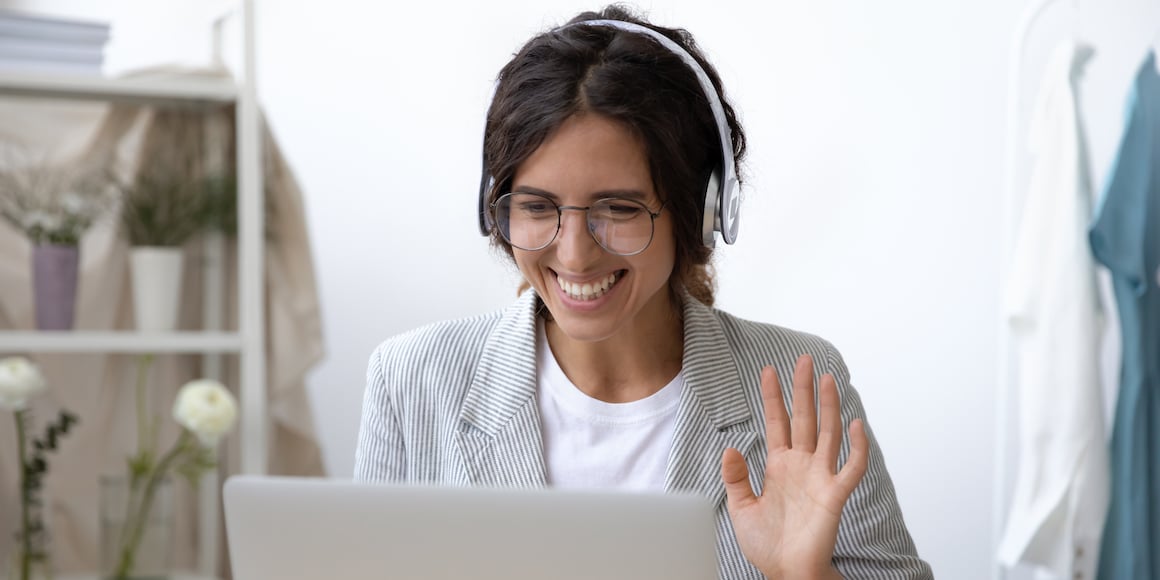 The world of virtual business, including virtual selling, is here to stay. It's an adjustment, but there's no doubt that it's happening. With the onset of the COVID-19 pandemic, corporations have seen the ongoing value of working from home (WFH), and 74 percent of CFOs have already indicated that WFH will become part of their staffing strategy moving forward. To increase sales, tactics have to evolve to suit the new world of virtual work, and using outsourced support for B2B selling can help.
Understanding the Virtual Workplace
Along with more employees working remotely, corporate priorities and structures are evolving. According to a McKinsey survey of B2B businesses in 11 countries, the three biggest changes to come out of the pandemic include:
Spending

– While some organizations are spending less, many companies are increasing their spending and allocating more budget to deal with the new reality of remote operations. The research shows that 49 percent of B2B buyers say technology spending decreased in 2020, and 56 percent say spending will return or increase in 2021. A lot of that spending will go into reinforcing the virtual workplace infrastructure.

Digitalization

– Digital interaction is two to three times more important to B2B customers. McKinsey research shows that B2B buyers and sellers prefer digital interaction and only 20 percent say they want to return to in-person selling.
Remote selling – Almost 90 percent of sales moved to remote communications via video conference, phone, or web. More than half of buyers and sellers say remote is equally or more effective.
As part of the virtual workplace transition, B2B vendors are selling more like B2C companies. Sales leaders are ranking digital channels as having twice the importance they had before, and as digital interaction becomes the norm, suppliers are reinforcing their mobile strategies, social media presence, and online communities to help increase sales.
B2B buyers also are embracing the same self-service strategies they appreciate as consumers, which means self-service channels are more important than ever. B2B buyers also expect the same quality experience they get as consumers. For example, McKinsey reports that an outstanding digital experience makes B2B buyers more than twice as likely to choose a supplier. Buyers want to use digital channels to deliver speed, transparency, and expertise. Perhaps that's why 33 percent of buyers rank live chat as a top requirement when doing product research.
How B2B Sales Has Changed
Moving to a virtual work environment hasn't changed the B2B sales process as much as it has accelerated predominant trends. Self-selection and self-service have been the preferred method of shopping for B2B solutions for some time, especially during the early research stages. What has changed is that B2B buyers demand more from their self-service experience.
To provide a better digital, self-service experience, B2B vendors need to be able to address pain points quickly and effectively. A McKinsey report shows that the top three frustrations that buyers have with B2B vendors are the length of the ordering process (36 percent), difficulty finding products (34 percent), and technical problems when ordering (33 percent). Other issues cited were difficulty finding information, confusing websites, and lack of technical and information support. Vendors will have to step up their game when it comes to online marketing and fulfillment.
With increased reliance on self-service, B2B vendors need to nurture the entire customer journey. Customer decision-making isn't linear, so it's important to rethink sales strategies to engage at every step. According to Forrester, 68 percent of B2B buyers prefer to do their own research, and 60 percent don't want to interact with a sales rep as their primary source of information. Vendors need to be prepared with the right information at each stage of the buying decision, including making it easier to differentiate products with relevant detailed information.
B2B buyers also expect more personalization. That requires vendors to make a different kind of connection than you get with face-to-face meetings. Engagement is now via email, chat, text, and video rather than just phone calls, and engagement has to complement self-service. B2B prospects are still looking for solutions to their problems, so self-service research tells them about your solution, but consultative engagement helps them see how to solve their problem. The right level of engagement needs to be available when prospects need more information with the right degree of personalization.
Refresh Your B2B Sales Approach
To stay competitive and relevant, you need to rethink your sales strategy and reconnect with your customers and prospects. Start by determining what has changed for them and what their new priorities are in the new virtual world. How has the crisis affected their business and what can you do to help?
Many organizations are redefining how they support the customer journey. Revelations mean your sales team has to be proactive. Companies are streamlining their websites and adding live chat to prioritize interaction. More emphasis is being placed on digital, contactless interaction that can be personalized and add quality value. These efforts will undoubtedly build customer loyalty and boost customer success.
Part of adjusting the sales process includes adjusting revenue expectations. Along with changing needs, budgets have changed. Selling cycles are different, and sales projections should be adjusted accordingly.
Outsourcing can help your sales organization embrace the new normal. Developing a more personalized digital sales approach to meet new customer needs isn't a trivial task and it requires new expertise and new resources. For example, having live chat experts available to address queries when they arise requires 24-hour resources. You also will need more support from digital channel partners to augment in-house sales and provide a frictionless sales process.
MarketStar has been actively working to develop new strategies to support new B2B sales practices in this new virtual business climate, helping B2B vendors increase sales with expanded digital channel support, enhanced customer success services, the latest sales technology and analytics, and other services. MarketStar works closely with customers at every step of the buyer's journey, from prospecting and lead qualification to the final contract and onboarding. By outsourcing support to MarketStar, you can retool your sales strategy quickly and cost-effectively, allocating resources and expertise where you need it most.
If you're interested in learning how outsourcing strategies can help you increase B2B sales, be sure to review our e-book, 5 Outsourcing Strategies for Inside Sales.