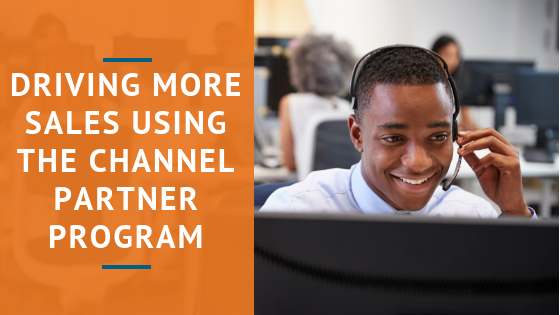 Any company looking to increase revenue should consider a channel partner program. Naturally, you look to your in-house sales team first to help build revenue, but it can cover only part of the market. A well-established partner channel can help you capture untapped revenue. By collaborating with the right channel partners, you can access new revenue sources and new customers that you may never have known existed.
Channel partners can make a significant contribution to your bottom line, especially if you provide them with the right training, collateral, and sales support. When choosing channel partners, you want to find an organization that can expand your market footprint with minimal disruption to your day-to-day operations.. However, you also want to ensure the organization is sufficiently invested in your brand and your company's products. You can't just hire any company. You have to ensure that its sales approach is right for your organization and that it will enhance your brand while adding more customers.
Before you can engage the right channel partners, you have to set expectations for your own organization as well as for your outside representatives. You want to be sure you first establish the right ground rules and define success for everyone involved.


Choose the Right Channel Partners
You want to work with partners who are a good fit for your products or services and establish working relationships that will be mutually beneficial over time. Not every sales organization is going to be a good fit. You want to be sure that your channel partners are relevant as well as responsible.
For business-to-business sales, you want to match your products with your partners' expertise and capabilities. For technology sales, for example, do they understand the technology, its applications, and the customers' needs? Can they provide product support and integration advice? Are they prepared to support solution selling?

What about the market they serve? Is it complementary to your current sales efforts, or is there substantial overlap? How likely are the companies they work with to buy your products or services?

The best way to identify the right partners is with a checklist or scoring system. Start with a partner profile to help narrow the field. For example, consider questions such as:

How big is the organization?

Does it have enough employees?

What about revenue?

You want organizations that will consider your contract important, so consider how much your partnership will contribute to their bottom line.

What about their customer characteristics? Is their typical customer profile a good match for your products or services?

Do they have the right core competencies to adequately represent your product or service?
You want to be sure that your channel partners are compatible with the company's culture and long-term strategy. Consider developing a list of criteria based on "must have," "should have," and "nice to have," and use it as a scorecard to rank potential partners.


Know Where Your Channel Partners Fit
Before you can rank potential partners, you should have a well-defined understanding of their role in the value chain. That way, you can assess their strengths and weaknesses against your sales and customer needs.
For example, who is responsible for lead generation? Is your marketing team generating more leads than sales can handle, and do you need someone to follow up? Or are you looking to enter a new market or territory, and do you need help finding prospects? You want to create a protocol for lead generation and management to prevent channel conflict.
What about training and support? You will need to train your channel partners so they can effectively represent your products. Are they expected to train customers as well? In addition to avoiding channel conflict, you need to avoid support conflict. Determine who ultimately owns the customer relationship. Once the contract is closed, are customers relying on you for onboarding, training, and support, or does the customer relationship remain with your channel partner?
If you are involved in solution selling, then your offering might be part of a larger solution, which may help answer some of these questions. For example, if you are selling a product that complements IBM technology, then partnering with an IBM solutions expert will help you penetrate that market, but the reseller will likely own the customer relationship.


Help Your Channel Partners Scale Their Success
Once you define the parameters of the channel partners' role, you are in a better position to provide the resources needed for mutual success. You want to help your partners' business grow so your revenues grow as well.
Develop a strong working relationship with your channel partners' sales teams. Remember that channel partnership is a collaboration, so you want to exchange information to define the best strategies for closing new customers. Develop an understanding of their sales process and review the sales tools they will need to be effective. Determine what they need for data and analytics, ROI tools, training, use cases, and collateral. Educate and empower your channel partners.
If you understand that effective channel strategies are built on teamwork, then you can engage your channel partners to promote alignment and collaboration. The stronger your working relationship, the easier it will be to sell your solutions, and the more solutions you will sell. As with all things, channel partners gravitate toward the path of least resistance. If you can create a strong, proactive working relationship that makes their job easier, then you can expect your channel partners to increase sales, shorten time to market, and open up new sales possibilities.