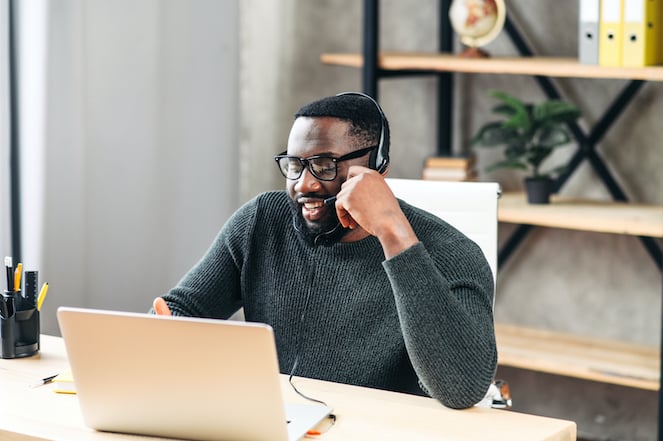 Hiring outsourced sales professionals can be a quick, cost-effective solution for bolstering your in-house sales team. Whether you're looking to expand into a new market segment, add specialty sales roles, incorporate Customer Success, or simply empower your in-house team to do more, outsourcing sales is a powerful and proven way to significantly grow your team's capabilities.
Of course, it takes a bit of due diligence to ensure you choose a Sales as a ServiceⓇ provider that will help you meet your goals. It's important to begin the search by establishing a firm understanding of what you need and what the outsourced sales company can provide.
Consider these five tips to ensure you select the right partner for you.
1. Make Capabilities, Not Cost, Your Top Concern
As with most things in life, the cheapest solution is not always the best.
Your goal is to invest in specialized sales professionals who will help you achieve your broader goals—and that means avoiding subpar Sales as a Service providers that don't have the expertise, experience, or technology in place to enable those goals.
Instead of bargain shopping, focus on the specific capabilities you require in a Sales as a Service company—for example, Customer Success or the small and medium-sized business (SMB) space. Then, ask your candidates to demonstrate that they have the capabilities you need. When possible, ask that they show you proof of their success in these areas for similar companies or within your vertical or channel.
Of course, sometimes outsourcing sales can actually save money when compared with expanding your in-house sales team. Be sure to compare the costs associated with each option to determine what would suit your bottom line best.
2. Look for a Solutions-Oriented Partner
No two companies are the same, and each sales team has at least slightly different needs. That's why it's important to identify an outsourced sales partner that is solutions oriented, rather than assuming that one approach will work for each of its clients.
Ask yourself the following questions:
Does this Sales as a Service provider understand my needs?
Does it have experience in the specific areas where you need help, such as selling to

SMBs

, expanding into a new geographic area, or excelling at lead qualification?
Does it have any innovative or out-of-the-box ideas for how to best incorporate outsourced sales to meet your overall goals?
Does it utilize the latest sales technology in order to stay abreast of customer needs and desires?
3. Be Ready to Play an Active Role in the Partnership
Before you even select a Sales as a Service provider, set the expectation that you will be actively involved in the partnership. Know that you'll be committing some time and energy to fostering your business relationship and maintaining open lines of communication. This will help ensure that your outsourced sales team always understands your opportunities and challenges, and that you have a chance to hear what is working and not working on their end.
Here are a few tips for how to best engage with your Sales as a Service partner:
Provide full training for the outsourced sales professionals as you would with in-house reps. Include all of your relevant sales enablement materials so that everyone is on the same page.
Ensure the team has the resources they need to succeed. For example, connect them with key members of your marketing team so they can share data and insights, align on customer personas, and so on.
Meet with the entire team on a regular basis to stay aligned on their performance, key initiatives, and anything that's missing.
As you set your quarterly or annual goals, loop in the outsourced sales team. Hold them to their goals and touch base with them about your KPIs on a regular basis.
4. Have a Little Patience
As your outsourced sales team gets going, remember to allow for a bit of a learning curve. It's true that an experienced Sales as a Service team can hit the ground running much more quickly than it usually takes to recruit, hire, and train an in-house team. However, it typically takes about 90 days to begin to really see results, considering that outsourced reps will need some time to fully learn your products or services, hone their pitches, and build their pipeline.
One reliable way to ensure a smooth onboarding process is to use a variable compensation model with some level of fixed compensation and a reward structure. This approach gives each rep a stake in your success.
5. Partner with True Sales Experts
As the Sales as a Service market has grown, a huge number of new providers have popped onto the scene. Many are true sales firms while others are simply consumer-facing call centers. You don't want to end up with a team that is fully reactive, specializing solely in customer care or technical support. Instead, you want a proactive team of sales experts that will be a true partner.
Your Sales as a Service partner should be able to:
Scale or augment the capabilities of your in-house sales teams
Expand your sales into new geographies
Provide a technology stack that delivers key customer insights and data
Add value with analysis and forecasting to guide strategy
In short, your outsourced sales team should be a true extension of your in-house team, with all the expertise and insights you need to drive revenue and meet your goals. Look for a proven leader in the Sales as a Service space, such as MarketStar, that can truly get your sales team to where it needs to be.