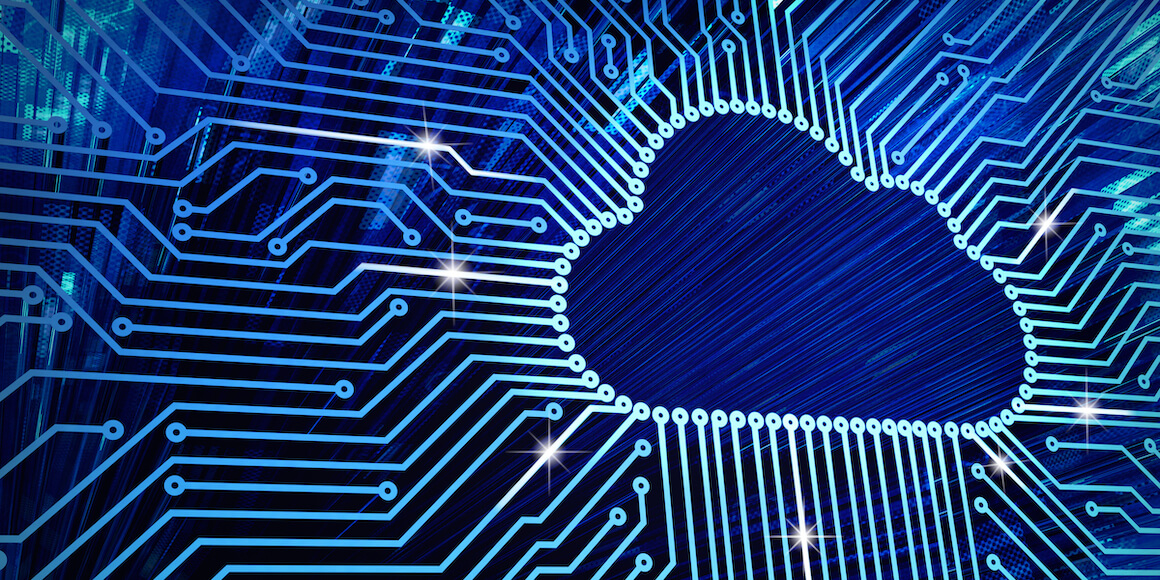 If you are selling enterprise technology, then you probably are selling cloud services. The cloud is here to stay, and everything-as-a-service sales are outpacing traditional enterprise software sales. Cloud services are faster to deploy, less expensive, and easier to manage. Cloud computing is being used to handle data storage, business applications hosting, custom development, and more. The cloud is driving most of today's technology buying decisions. Migration to the cloud is also taking decision-making out of the hands of IT since you now are selling business solutions to multiple stakeholders.
The cloud landscape is continually evolving, which is why you need to have your cloud solution partners lined up in advance. Making the right choices when it comes to choosing a cloud infrastructure partner and cloud deployment is an essential part of successfully selling cloud services.
The Competitive Cloudscape
When you consider the competitive landscape for cloud services, Amazon Web Services (AWS) has been the consistent market leader with about 32 percent of cloud infrastructure sales, followed by Microsoft Azure (20 percent) and Google Cloud (9 percent). Other major cloud service providers include Alibaba (6 percent), IBM Cloud (5 percent), Salesforce (3 percent), Tencent Cloud (2 percent), and Oracle Cloud (2 percent). Depending on your customers' hosting needs, you may want to recommend any one of these providers.
Demand for infrastructure as a service (IaaS) is booming. According to Gartner, demand for public IaaS grew 40.7% in 2020 to $64.3 billion, up from $45.7 billion in 2019. Gartner research shows that AWS was the leader in IaaS sales in 2020 with 40.8% of the market, followed by Azure with 19.7%, Alibaba with 9.5%, and Google with 6.1%.
In addition to IaaS, you also have platform as a service (PaaS) and software as a service. Understanding the differences between IaaS, PaaS, and SaaS is critical to selling cloud services. For example, IaaS is ideal for customers who want to provision everything in the cloud. An IaaS infrastructure allows the customer to provision servers, data storage applications, and more in the cloud, saving the cost and overhead of on-premise deployment. PaaS is ideal for customers looking to develop and run applications in the cloud. SaaS has become a common form of software provisioning, where you license hosted software services rather than running them on-site.
Not all cloud solution deployments are the same either. Your customers can choose from public cloud, private cloud, and hybrid cloud computing. Public clouds are managed over a shared network operated by a third party such as AWS that owns the software, storage, and networking hardware. Public cloud deployments tend to be lower in cost and offer high reliability.
Private clouds are owned and operated by one company or organization and can be managed internally or by a third party. They tend to offer more flexibility and scalability. Hybrid clouds combine public and private clouds for customized resource allocation with greater control and security. Depending on your customers' needs, you may want to recommend a public, private, or hybrid cloud system.
New Demand for Cloud Computing
The pandemic has had a dramatic impact on cloud sales. With employees working from home, cloud services have had to ramp up to meet increasing demand. According to Flexera, 49 percent of organizations have boosted their public cloud investment, and 29 percent have increased their private cloud investment in direct response to COVID-19.
Cloud computing providers have had to prove they can handle the spikes in demand and the need for additional security. Successful cloud service providers have had to show they can adapt. Gartner claims that many cloud providers have had trouble adjusting:
"In reality, though, few providers have reserved enough capacity to make the adjustment. Those that can demonstrate their strength and adaptability can do so by, for example, providing collaboration and conferencing services at a discount or for free, demonstrating the power of new technologies such as virtual reality to make virtual meetings feel more real or forming new partnerships with telecom providers to ramp up their telco cloud offerings. By taking advantage of these and other opportunities, cloud providers can have a real impact on how much cloud-based digital work becomes the norm rather than the exception."
The new demand for cloud resources makes it even more important to choose the right cloud partners with the right resources. The cloud resources you sell need to be reliable and scalable as well as being the right solutions for customers.
Consultative Cloud Selling
With new cloud capabilities and changing market conditions, selling cloud solutions has become more complex than ever. As part of consultative selling, you need to have a deep understanding of your customers' needs to recommend the right combination of hosted services and deployment models. You must take into consideration all the factors that can affect a cloud solution purchase, such as regulatory compliance, security, performance, scalability, platform management, and costs. You also want to simplify billing and systems management across multiple cloud vendors.
When selling cloud solutions as part of your channel partner program, consider adopting these four strategies to improve sales success:
Create customer profiles. Map customer needs to available cloud service. Remember that needs change over time, so identify those needs that are likely to change and match them to the right cloud services to adapt to those changes.

Create cloud partner profiles.

Inventory the strengths and weaknesses of your cloud vendor partners and maintain cloud partner profiles, including services, support, and pricing options. In addition to mapping the cloud capabilities you can offer to customers, be sure to profile their revenue models as they contribute to your business.
Simplify service offerings. Rather than offering cloud services a la carte, create value-added bundles. You want to meet customer needs and simplify management and billing without forcing them to cope with multiple contracts.
Be agile. Since multi-cloud offerings are continually changing, be prepared to change with them. Keep up on the latest service changes and be prepared to modify cloud offerings to meet changing customer needs.
Keeping pace with the changing cloudscape can be challenging. To succeed at cloud service selling, you need to be prepared with new services, combinations, and customizations. To stay agile, consider engaging sales support to help you assess customer needs, develop cloud capabilities maps, and help you match the right capabilities to the contract. MarketStar has extensive experience in selling cloud services and can help you expand your cloud services sales team. For more sales tips and best practices, be sure to read our e-book, The Channel is Not Dead: 6 Actions that Infuse Life and Revenue Into your Channel.