​​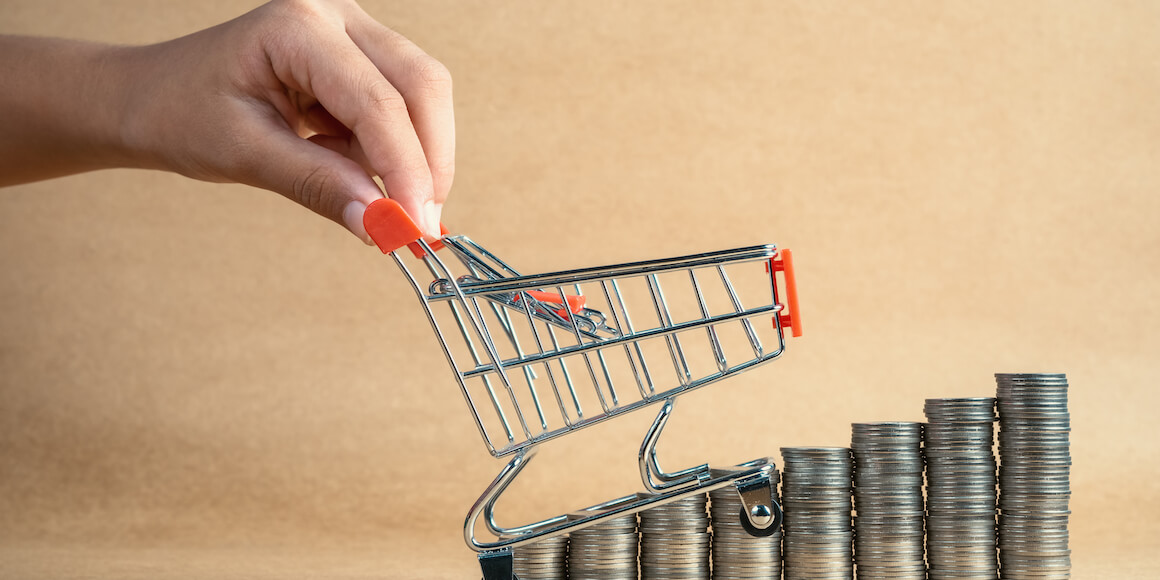 The temptation for any B2B sales team is to hunt for whales. If you can land that one big deal, you get a big payoff. But while you are spending all that time and energy hunting whales, dozens of smaller fish may slip past you. Too often, the focus on enterprise deals eclipses the profit potential from SMB sales. SMBs deals can be easier to land, and they can have greater lasting value.
Landing SMBs is different from harpooning enterprise whales. SMB selling requires you to engage a different type of buyer with unique buying criteria. It also requires a different kind of sales process that requires less overhead and fewer resources to make SMB sales profitable.
When engaging in SMB sales, it pays to have a sales partner that understands SMBs and has the resources to close SMB deals quickly and cost-effectively. That's why MarketStar's SMB sales team continues to expand because our team knows how to close SMB sales.
Why Enterprise Sales Is a Long Game
What makes SMB sales unique is scale. With enterprise sales, you are dealing with large infrastructures, and every technology decision must be assessed as part of the enterprise as a whole. Since the operational scale is larger, the stakes are higher, so the sales process is much more complex. As a result, enterprise selling is a long game where you continue to encounter obstacles and must overcome objections one at a time until the deal is done.
By definition, enterprise sales involve larger organizations, so there are multiple decision makers and more approval processes. Typically, one manager or department will spearhead an enterprise project, but other departments will need to weigh in on functionality, benefits, and interdependencies. The deal also will require budget approvals, contract terms, service agreements, and more.
An off-the-shelf solution seldom slides into an enterprise infrastructure without modification, and the size of the deal makes customization worthwhile. A large part of the reason enterprise deals take longer to close is due to the time and effort needed to understand and address technical issues and deliver a customized solution.
Enterprise sales are a long-term investment for the customer as well as the vendor. In addition to customization and deployment, the customer must be confident the vendor can meet their needs moving forward, including scalability and system upgrades.
What's Unique About SMB Sales
Closing SMB deals requires a different strategy. Typically, there are only one or two decision makers, often the owner of the company. That simplifies the approval process, but it also requires added assurances that the customer is choosing the right solution. SMB budgets are tight, and they can't afford to make the wrong decision.
SMB buyers also tend to have a clearer idea of what they need. They proactively seek out solutions to immediate needs, doing online research to find the right product or technology. When the owner of a small business comes to you asking about your products, you can be sure they have done extensive research in advance.
Both enterprise and SMB sales require a consultative engagement, although there is less customization with SMB sales. SMB customers want ready-made solutions to immediate problems and don't have the time or budget to deal with customization. It quickly becomes clear whether a solution is right for an SMB customer, so deals close faster.
What makes SMB sales lucrative is a different kind of scalability. Rather than investing time and effort in one or two deals, you are attracting more small customers that are easier to close and require less effort to support. SMBs make up 99.9 percent of U.S. businesses, so the potential of SMB profits is too big to ignore.
The best way to assess the value of an SMB sale is to calculate lifetime value (LTV). SMBs yield a higher LTV because they require a low-touch sales approach. SMBs tend to be self-qualified and need little or no customization. But to maintain a low-touch sales approach and higher LTV, you need a cost-effective strategy to attract, qualify, and nurture SMB leads. That's where the right sales partner can be invaluable.
Three Reasons Why MarketStar Knows SMBs
An outsourced sales partner allows you to profit from SMB. The right sales partner can deliver prequalified SMB prospects and enable your sales teams to scale.
MarketStar understands how to work with SMBs and specializes in attracting and qualifying SMB prospects. There are various areas where MarketStar can support the SMB sales process:
1. Lead Qualification
The most time-consuming part of sales is lead qualification. Since SMB contracts tend to be smaller, many vendors don't want to invest in SMB lead qualification because of the low return on investment. That's where MarketStar can help. Lead qualification should determine if the solution is a good fit for the need without extensive customization and whether the prospect has a sufficient budget. Calculating LTV can tell you whether an SMB prospect is worth pursuing.
2. Relationship Building
Even smaller contracts require consultative selling. You need to be prepared to work with the SMB prospect to understand their objectives and define their problem, then collaborate on a solution. Outsourcing these initial collaborative selling tasks saves time and resources and ultimately makes the SMB sale more profitable.
3. Customer Success
Ensuring customer success can be more time-consuming than lead qualification, and you can't afford to have smaller customers consume too many support resources. Outsourcing customer success, including onboarding, support, and upselling, is the easiest way to ensure happy, profitable customers. Offering high-quality customer success support is the easiest way to improve customer experience, minimize support costs, and reduce customer churn.
MarketStar is structured to serve as your SMB sales partner, helping you land smaller accounts without adding overhead. MarketStar has years of experience qualifying and supporting SMB customers with a proven methodology and the analytics to demonstrate success. Our ultimate goal is to collaborate with our customers and their customers for mutual success.
If you want to learn more about ways to profit from SMBs, be sure to download our guide, Tapping into the Rich Market of Small and Medium-Sized Businesses.