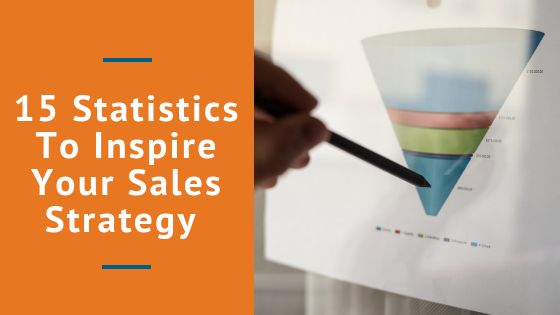 Numbers don't lie, but they can inspire. If you know where to look, you can find thousands of statistics on the web related to sales and selling. Although these statistics can be interesting, they don't mean much when taken strictly at face value. However, when you start to assimilate data and compare numbers from various sources, you start to see patterns emerge. Then, if you correlate these numbers, some of your findings might make you a much smarter sales rep.
First, let's consider customer trust. There is a disconnect between perception and reality when it comes to sales reps and prospects. For example, only 17 percent of sales professionals consider themselves to be pushy, as opposed to what 50 percent of sales prospects think. Sales reps and customers have different goals, which can inhibit the sales process. For example, on the first sales call, price (58 percent) and functionality (54 percent) are what's most important to prospects, while sales reps would rather talk about company goals (65 percent), and why the prospect needs to buy (63 percent).
In solution selling, building trust is important. Perhaps some of these statistics will show you how to break through and rapidly establish that trust.


The Prospecting Disconnect
Gathering qualified sales leads is the first step in any sales process, and this is where statistics show that lead qualification continues to be a persistent problem:
1. Fifty percent of prospects turn out to be a poor fit for the product or service being offered.
2. Sales reps are also not reaching out to enough prospects. In fact, 66.7 percent of reps reached out to 250 leads or fewer last year, and only 15 percent reached out to 1,000 or more leads.
3. As a result, companies aren't meeting their revenue goals: 72 percent of companies with 50 or fewer new sales opportunities annually fail to make their revenue goals each month, as opposed to 15 percent of companies with 51 to 100 new sales opportunities and 4 percent of companies with 100 to 200 new sales opportunities.
4. At the same time, more sales reps consistently make more sales calls in the last month of each quarter, rather than prospecting every day.
5. To try to help with prospecting, organizations are using more technology tools. Companies that failed to adopt new tools saw their sales drop by 12 percent last year, while those companies that rated themselves as ahead or on par with their peers in sales technology saw sales increases of between 8 and 11 percent.


Email Outreach
Getting prospects to respond is another issue. Email has become the leading prospecting tool for all sales teams, but some sales reps don't think enough about what they are emailing to prospects, or when. It takes discipline and creativity to rise above the flood in someone's inbox:
6. McKinsey reports that email is 40 percent more effective at landing new prospects than Facebook and Twitter combined.
7. At the same time, RAIN Group reports[TW1] that 80 percent of buyers prefer that vendors contact them via email, although 5 percent of sellers say bulk email is ineffective.
8. The average person deletes 48 percent of their email daily (which takes about five minutes), and only 23.9 percent of sales emails are opened.
9. Personalization matters. Addressing the recipient directly increases click-through rates by 14 percent and conversion rates by 10 percent, and using the subject's name in the subject line increases open rates by 29.3 percent.
10. The best time to send emails to prospects is between 5 and 6 a.m., when they are setting up their tasks for the day.


Cold Calling and Follow-Up
Email prospecting is ideal for pulling in new prospects and keeping leads warm, but to close a deal, you need to be more proactive. Cold calling and phone follow-ups are the best way to land a sale, but it's still a matter of approach and timing:
11. According to Salesforce, 92 percent of all customer interactions are by telephone, although 85 percent of customers say their phone experiences are less than satisfying.
12. With the right message, however, you can get interest, and even action. In the same Salesforce survey, 75 percent of IT executives polled said they would be willing to make an appointment or attend an event based solely on a cold call or an email.
13. Knowing when to call is important. According to InsideSales.com, Wednesday and Thursday are the best days to call, with response rates climbing by 49 percent between Tuesdays and Thursdays. Calling leads at 8 a.m. tends to get a more positive response, but the best time to engage is between 4 and 5 p.m., which yields a 164 percent higher response rate than calls made in the early afternoon.
14. Knowing how to engage prospects on the phone can have a dramatic impact on closing rates. For example, the phrase, "Did I catch you at a bad time?" reduces the chances of booking a meeting by 40 percent, while "How are you?" increases your likelihood to book a meeting by 3.4 times.
15. Sales reps spend about 15 percent of their time leaving voicemail messages. In fact, the average sales rep makes 45 calls per day, with 80 percent of those calls going to voicemail, and 90 percent of first-time calls never returned.


The Argument for Outsourcing
When you consider these statistics as a whole, you see the pattern emerging. Sales reps spend a lot of time prospecting, and require better prospecting tools to be effective. They also need to be adept at email marketing strategies to get a reasonable return for their efforts. And while the phone is still a vital tool, many reps are spending too much time leaving voicemails and trying to get enough attention to lock down a meeting. That's a lot of wasted effort for a B2B Account Executive who earns $89,000 a year on average.
These numbers make a good argument for outsourcing sales. A dedicated Sales-as-a-Service organization has the talent and the tools to make prospecting and lead qualification more effective. Rather than wasting valuable sales rep time sending bulk emails, making cold calls, and leaving voicemails, you can hire a firm to handle lead qualification and generate a pipeline full of qualified prospects in advance.
An effective outsourced sales partner can increase sales productivity while helping you cut overhead costs. Sales-as-a-Service can help you ramp up sales performance and volume, and streamline the sales process. If you want to learn more about how Sales-as-a-Service can help your sales team, check out our E-book, Sales as a Service: The MarketStar Advantage.
What do the statistics tell you?