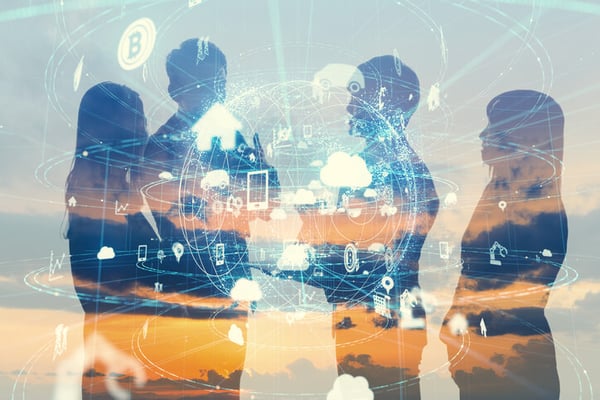 Increasing your sales volume is all about improving efficiency. The more you can reduce time spent researching and qualifying prospects and dealing with administration, the more time you'll have for actual selling. Technology is driving sales success, and the more sales automation tools you can use to take mundane tasks out of your day, the more successful you can be.
Research shows that most sales reps actually spend less than one-third of their time selling. More than 50 percent of their time is spent dealing with administrative tasks and doing research. Inefficient internal processes have been cited as the number-one challenge for salespeople. At the same time, 79 percent of sales reps are using or are planning to use sales analytics to increase efficiency. Sixty-eight percent of sales reps say that it's essential to have one view of the customer across all departments, and 76 percent say using analytics helps them provide a consistent experience across every channel.
Today's most popular sales automation tools simplify tasks such as reporting and lead management. There are tools for lead distribution and prioritization, customer relationship management (CRM), calendaring and managing meetings, and record-keeping. All these tools can simplify sales reps' jobs, but you can expect to see new technology that will streamline sales even further.
Automating Basic Selling Processes
Technology is already streamlining the sales process in any number of ways. Here are just a few of the technology tools available to salespeople:
List management. When you are building your sales funnel, list management can be a real problem. You have to not only find the right contacts but qualify them, categorize them, and keep the contact data up to date. Services such as Toofr can help you match email addresses to contacts, and Prospect.io can verify email addresses.
Email outreach. Managing outbound email campaigns is another issue, especially in light of the CAN-SPAM Act and the new GDPR privacy laws. Tools such as HubSpot Sales, Yesware, and ToutApp can help you manage outbound sales campaigns and track responses, and services like Constant Contact can help you create email campaigns that comply with privacy regulations.
CRM Tools. Many companies are using cloud-based CRM tools such as Salesforce to manage customer interaction across all departments. For those companies that don't want to invest in large-scale CRM tools, there are smaller CRM solutions that can boost sales productivity, including Zoho, Pipedrive, Close.io, and PipelineDeals.
AI is Creating the Coolest Sales Tools
The next generation of sales automation tools is going to be driven by artificial intelligence (AI). In addition to automating routine sales tasks, AI can extract data to make sales even more effective. A McKinsey report found that 45 percent of the time spent on sales activities could be automated by AI, including CRM data entry and lead management. AI can be used to assess and prioritize responses from email campaigns, flag leads for sales reps, and even send automated replies to keep leads warm.
Here are just a few of the AI-driven sales technologies available today:
x.ai. This is an automated system that connects to your calendar to manage meetings and calls with customers, prospects, leads, and more. If you have a busy schedule or need reminders about follow-up activities, then x.ai can help you manage your calendar.
Spiro. Sprio is an AI-driven CRM solution designed to learn how your business manages customer interaction. It helps set reminders, monitors sales tasks, tracks the sales pipeline, generates sales reports, and automates other sales functions.
These are just some of the AI sales tools hitting the market. And the value of automating sales processes continues to prove itself—adopting a CRM system will increase sales by up to 29 percent.
The global sales force automation software market is expected to double by 2023 (growing from $3.9 billion to $7.8 billion), with lead and opportunity management tools in greatest demand. Companies that embrace sales automation have a clear competitive advantage, especially if they understand when to automate and when to apply a more human approach. Continuing to automate the research and sales processes will allow sales reps to spend more time on what they do best: talking to prospects and closing deals.