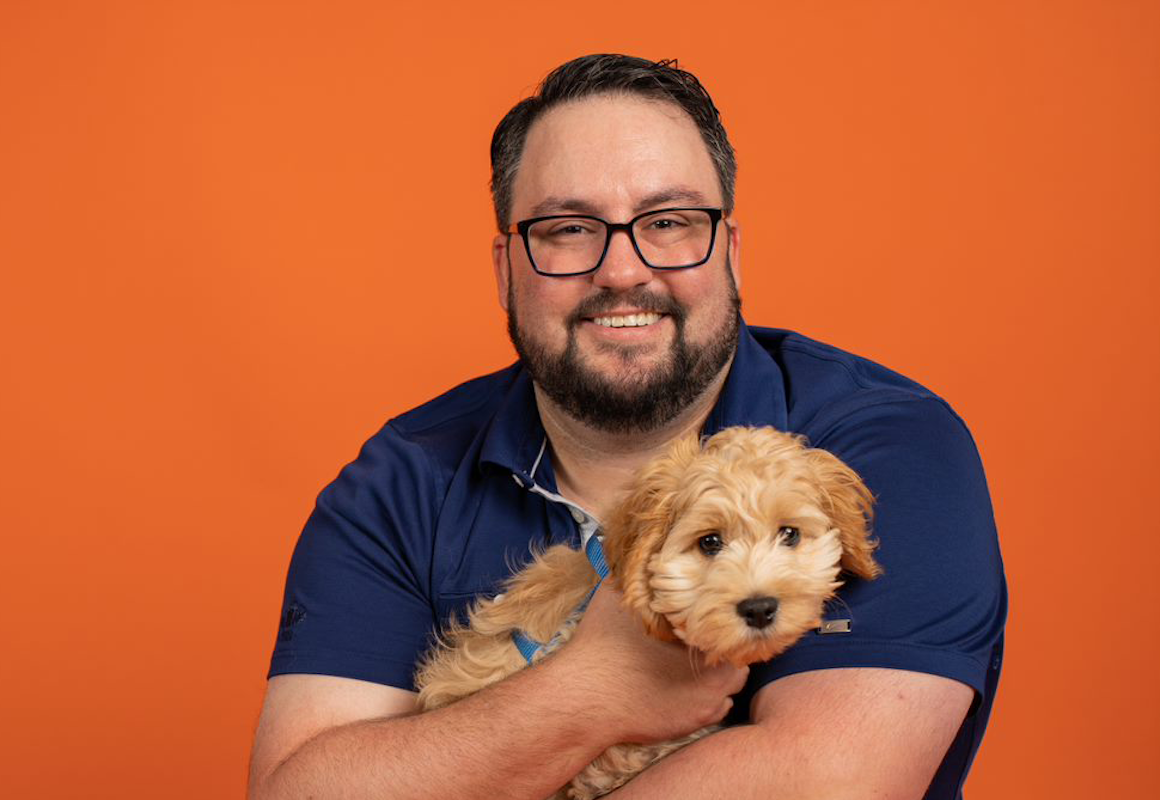 In our last blog, we talked to Matt Saydah, MarketStar's senior director of ad and media sales, about his personal experience working with MarketStar as an outsourced services provider during his time at AdRoll and Dropbox, and about what he thinks about MarketStar as an employer. This is the second half of that interview.
MarketStar: You joined MarketStar as senior director of ad and media sales in February 2020. Why did you decide to join the company.
Matt: Well, it certainly wasn't to move to a new city and immediately go into lockdown in my apartment because of a pandemic.
Really, it was because I want to work with people I can learn from. That's not just the leadership team above me but the reps on my team and the managers that work for me. There is an incredibly healthy collaborative spirit at MarketStar.
I have always thought of myself as a capable leader, and I want to be a leader that amplifies the folks in my organization. I need to know that my input can actually change the status quo. That is why I am co-chair of our Women in Business initiative. I want to be a leader that amplifies everyone, not just those people who have thrived in the past. I want to be able to make a difference. I also bring a different experience and new ideas from past roles and it's great to be with a company that welcomes that.
MarketStar: You have an interesting perspective since you have been on both sides of the partnership. What three things can you share with someone who is investigating MarketStar as a potential outsourced sales provider for ad and video sales?
Matt: First, MarketStar will never take over the program but will partner with you to help you accomplish what you want to achieve. We can help you meet clearly defined goals, and we provide guidance when you need it.
Second, MarketStar is about putting people first, and you can be sure the team will be 100 percent dedicated to you, your products, and your customers.
Third, as you are evaluating MarketStar, do your research and evaluate all the other outsourced options. We are confident that we offer a premium service and that we deliver great results for our clients. My job is to ensure that you get exactly what you need, and if we can't do that, we will advise you that your best option may not be with us.
MarketStar: You also have a background in running support teams and sales teams. What are three key things to consider when looking for a sales team versus support team outsourced vendor?
Matt: Both sales and support require people who are able to talk to your customers, think critically, and provide advice. However, sales and support are very different.
Support can be more prescriptive, escalating to different levels. You get a request for assistance and you can provide an article or a resource that may help. If the query is highly technical, you can escalate it to the next tier for more experienced support. It works very much like a flow chart.
With sales, you need people who can think critically on their feet. As a sales rep, you can't just answer a question. You are being tested. You are being asked to engage, understand, and proactively solve a problem. You need to advise prospects and guide them to a decision point. That's the big difference between sales and support.
MarketStar: What makes a good MarketStar client?
Matt: The best clients have a clear expectation and are looking for a well-defined outcome. They may be looking for a specific number of revenue dollars or a defined number of new customers. Or they may understand they have a general business problem they need to solve. We can advise someone who is willing to listen, and we can tweak existing processes to improve performance. We also like customers who do more than follow our recommendations but push back and challenge our ideas as well.
MarketStar: In your experience, what is the biggest misconception about ad and media sales?
Matt: The biggest misconception about sales in general is that all sales reps are fast talkers who only care about closing the deal and don't care about people. We really care about our clients and their people.
When it comes to ad and media sales, it's important to remember that every dollar counts. For SMBs especially, digital ad and media spending has to have a positive, measurable impact on the bottom line. That's why we are able to support small businesses as well as large businesses. And if one of my reps doesn't understand what a dollar means to our clients, they don't belong on my team.
MarketStar: What do you see ahead for ad and media sales in 2021 and 2022?
Matt: Everything that we have gone through in 2020 has changed the way we do business. We have had to adapt and rethink where we spend every dollar. We also have had to rethink how we work, and I have had to help my sales reps do their jobs from their home office and learn how to care for their mental well-being and their families'. Every company has had to deal with those same issues, including rethinking ad spending since those dollars can be used in other areas where there is a more urgent need.
We are going to come out of 2020 with a new appreciation for digital advertising, especially the psychology behind buying decisions. There is going to be a lot of innovation, and I am excited to see what's ahead and what I can learn from this new spurt of creativity.
MarketStar: So how have you been doing with the pandemic? We understand you have a new home officemate.
Matt: I adopted a cockapoo puppy in December, Mookie Pets, named after Mookie Betts, the outfielder for the L.A. Dodgers. He's a welcome addition to the family and helps me stay on task or force me to get away from the computer when it's time for his walk at the end of the day.
Mookie is also teaching me about my own leadership style. The lessons I have learned so far are 1. hide your shoes, and 2. build a schedule so he knows what you want from him. Set expectations such as teaching him to respond to his name and to sit up on his back feet to ask to be fed. I have learned to adapt to what he needs. It's sort of like running a sales team—except for having to hide your shoes.