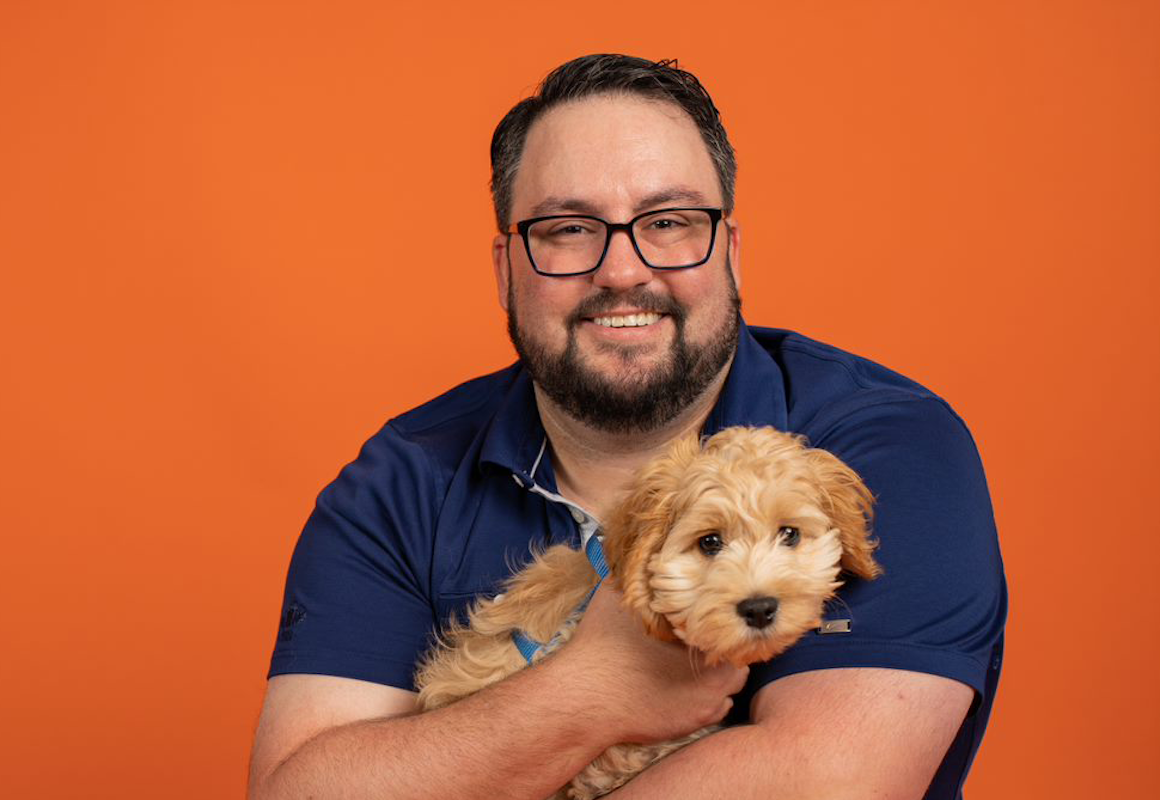 Having one of your customers sign on to your team is the highest praise any service company can receive. If we can impress our customers enough to quit their job and become a MarketStar employee, we must be doing something right.
Matt Saydah is a case in point. Matt is our new senior director of ad and media sales and he is a former client. Matt worked with MarketStar for years during his tenure with Dropbox and AdRoll, and we are delighted to have him join the family. We wanted to get his perspective on why he chose to partner with MarketStar in the past and why he decided to join the company. So we asked Matt some questions about his experience.
MarketStar: Matt, you have a lot of experience in digital media and marketing. Tell us about your experience working with outsourced vendors at your previous companies.
Matt: I started at AdRoll as a customer delight specialist where I came to understand that delivering the best customer service has to be your ongoing goal and the goal of your outsourced partners. In working with service providers at AdRoll, Dropbox, and other companies, I've learned a lot about what it takes to be successful, and it's important to understand what you need to deliver and the "why" behind what you are doing. That understanding also has to be part of the trust you place in your outsourced service partners.
When working with outsourced partners, there are two ways you can go: either you go to your partner with an idea of what you need and ask for guidance in execution, or you can work with a vendor that requires specificity and uses a strictly defined process. How you choose your outsourced partners depends on your situation. For example, if you have a sales development program and you know your sales development reps have to deliver a set number of appointments to generate a specific number of sales, I can go to my sales support provider and give them a quote and a defined process.
While working at Dropbox, we started working with MarketStar and decided to experiment with a new approach: scaled account management. The idea was to work with customers to determine what made them "sticky" so they would remain customers for as long as possible. We had some theories, and MarketStar helped us refine and test them. That's how we established a relationship based on trust where we could get the help we needed to solve business problems. You just have to be very clear about what you need.
MarketStar: So what criteria do you use when you sign a master service agreement?
Matt: As a business decision maker, I want to see a number of things:
I want to work with a vendor that has proven success, including success in my industry, market knowledge, a database of established clients, and processes and teams in place.
I want to see a replicable process; something they know has worked in the past. How can I use what they know and apply it to my situation?
I also want to look at the company's vision and values and make sure they align with ours and that they actually live those values. Here at MarketStar, we have six core values that we live by every day. It's no coincidence that the companies I used to work for outsourced to MarketStar; MarketStar is a very forward-thinking company with strict adherence to our values.
I think of myself as a leader who amplifies the best company values. My role is to help my team succeed and deliver for the client. My personal values also align with MarketStar. That's why I work here, and I won't make recommendations that don't align with those values.
MarketStar: When you worked with MarketStar in the past, what was your biggest challenge in making the decision to outsource?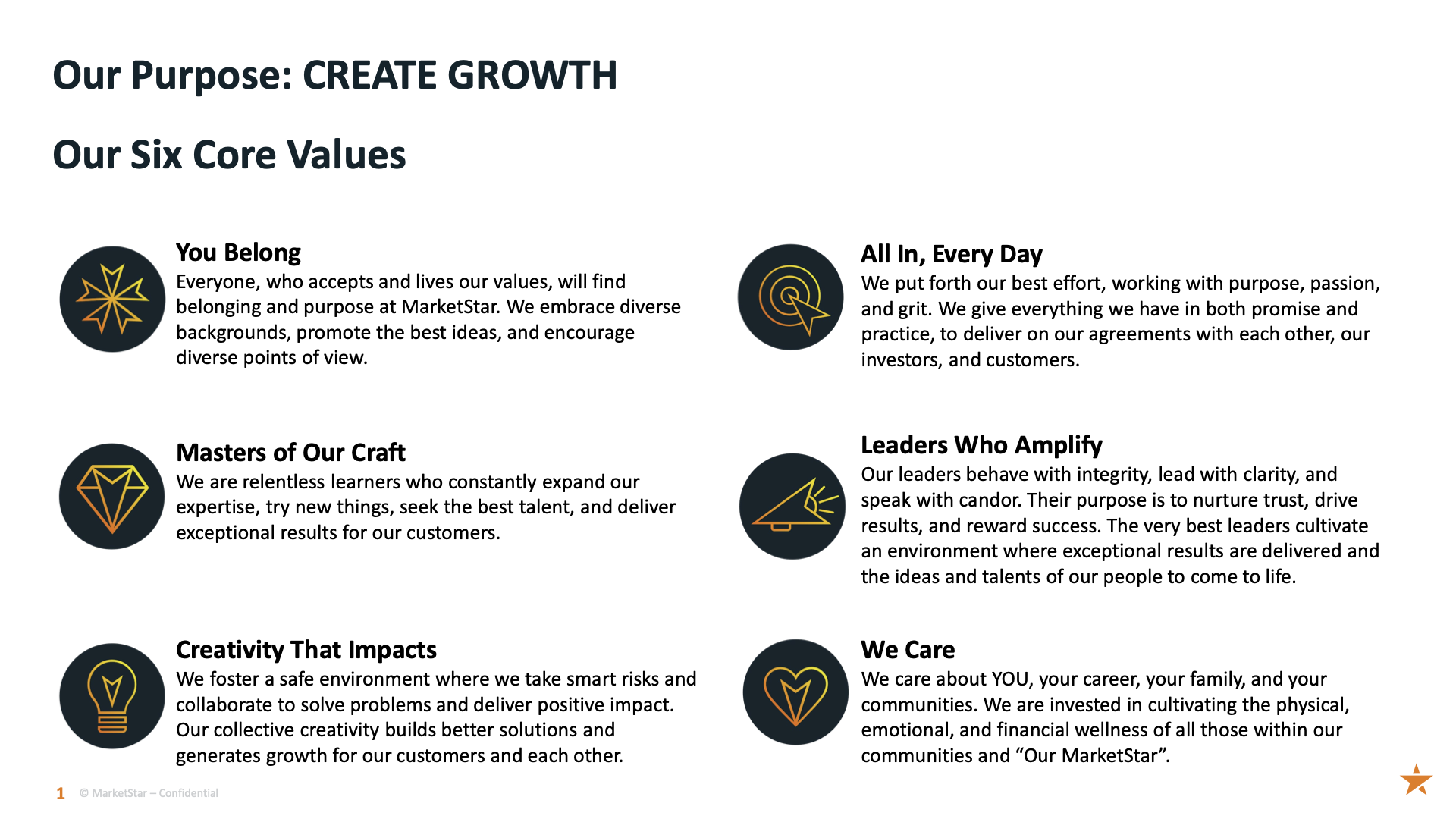 Matt: I have a revenue figure or metric I am responsible for, so the challenge is whether I can trust an outsource partner to help me deliver. When I choose an outsource partner they would have to work with me, not for me, so I would have to be able to relinquish control and trust that things will still get done. You have to have enough trust to relinquish control and trust sound recommendations, knowing that you may not hit the mark, or you may hit a headwind but you are making well-reasoned adjustments with the data to back up strategic decisions. I also had to learn how to guide the process and how to accept recommendations when I was wrong.
MarketStar: What was the greatest benefit from outsourcing to MarketStar?
Matt: It's having a vendor that cares as much about your products, customers, and processes as you do. In my role today, I have multiple clients, but underneath me, I have dedicated program managers and sales reps who consider themselves employees of the clients they work for.
MarketStar: What impressed you most about MarketStar, both as an outsourced partner and as an employer?
Matt: It's been a long journey until I joined MarketStar, but what has consistently impressed me is the people who work here and their level of commitment. They care about what they are doing and about their clients so it's an "all-in" partnership. I felt that as a client as well as when I interviewed to join the company.
The greatest thing about working with MarketStar is that the team cares as much about client success as they do about team success. When I look at what MarketStar has done for my past employers, current clients, and for me professionally and personally, I know that everyone is considered to be an important part of the MarketStar family.
Working with MarketStar also gives me access to some of the largest and coolest brands in the world. We work with some phenomenal companies, emerging brands, and up-and-coming companies. What excites me is that I can learn so much more working with all these different business models than I would working for one company. I get to interact with all these different leaders and really understand what makes them tick and what's important.
Be sure to subscribe to our blog to read the next installment of our interview with Matt and learn more about what goes into successful media and ad sales in 2021 and beyond.