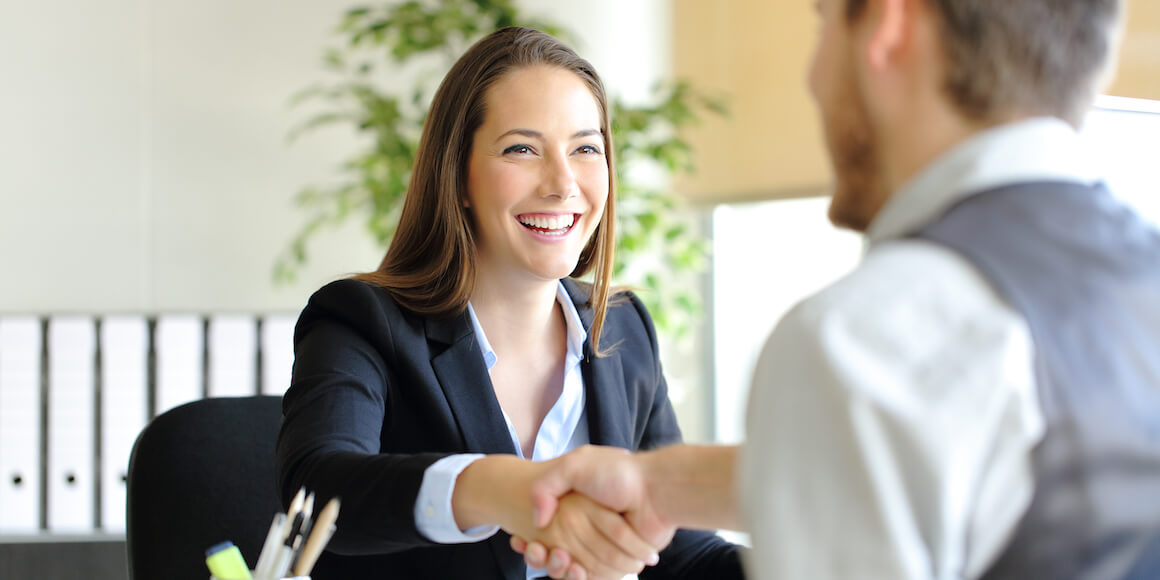 Reps who specialize in SMB sales are a special breed. They need to understand the unique needs and restrictions of small- and medium-sized businesses (SMBs). They also need to serve as more than SMB sales reps—they need to be sales consultants, helping SMB business owners make strategic buying decisions and get the most from their enterprise investment.
SMB sales can happen quickly. SMB buyers need to address an immediate problem in the most cost-effective manner, so SMB sales reps need to be able to act quickly. That requires skills in time and resource management. It pays to keep sales activity narrowly focused. Sales must be closed quickly and efficiently to make SMB sales profitable.
Here are just a few of the considerations that go into making a productive SMB sales rep.
What makes the SMB sales rep job different?
To appreciate what makes the SMB sales rep's job different, compare it to enterprise sales. The sales approach for small businesses differs from the strategy for large enterprise contracts. The differences include:
Size of Contract
The most obvious difference is the size of the contract. Enterprise contracts tend to be large, long-term engagements that require an investment in both time and resources to close. A larger investment at the front end of the sales process makes sense because of the size of the return. SMB deals are smaller in scope and usually call for off-the-shelf solutions. You want to give SMB prospects assistance to make sure they make the right buying decision, but since the size of the deal is smaller, it should require less time and fewer resources.
Decision-Making Process
The decision-making process is also very different. With enterprise sales, you typically have layers of stakeholders, each with different needs and criteria. That means you are selling to multiple executives and addressing multiple objections, which is why enterprise sales tend to be a longer process. With SMB sales, you have fewer decision makers—typically one or two—so closing the deal is easier and faster.
Prospect Education
The amount of prospect education will differ as well. Enterprise prospects require more review and discussion, matching the solution to the problem and ensuring there aren't integration issues. SMB prospects don't usually step forward until they have a thorough understanding of their problem and potential solutions. In many cases, they have already made a decision and come ready to buy.
Budget
Budget is always a factor. Since the scope of an enterprise contract is substantially larger, it's easier to negotiate price and terms. SMB customers tend to have a limited budget. Lack of budget can eliminate many SMB prospects at the outset.
Customization and Expertise
Both SMB and enterprise sales require a consultative sales approach, but there is more customization and more specialized expertise required to close enterprise deals. SMB sales require a better understanding of the customer needs and how your solution can meet those needs with little or no modification.
Match sales effort to returns.
Since SMB customers have limited resources and a smaller budget, optimizing sales efficiency is essential.
The goal is to minimize customer acquisition costs since SMBs have a lower return. When evaluating SMB prospects, it's usually best to weed out the poor candidates at the outset. That's why it pays to outsource lead generation and lead qualification. To maximize sales efficiency, you should start with prequalified leads that need your solution and have a sufficient budget.
It also pays to assess the SMB's lifetime value (LTV). Will the contract yield greater returns over time? If there is a clear potential to increase the size of the contract, either with additional services or by upselling, it will have an impact on your LTV calculations.
As part of lead qualification, be sure the SMB deployment needs little or no customization or ongoing support. You don't want to trade the profits from the SMB sale for expenses with additional customer service.
Promote SMB sales efficiencies.
When tackling SMB sales, operating efficiency has to be a primary concern. Time is a valuable commodity, and you must economize when you spend time on less lucrative contracts.
We already noted that outsourcing SMB lead generation and lead qualification is one way to improve sales efficiency. You also want to prioritize qualified leads. The software tools in your sales stack, such as your CRM system, process automation, and content management, can make you more effective when it comes to lead follow-up.
As a sales consultant, you will build a working relationship with the prospect, but be sure to use the right resources when you need them to smooth the way. For example, working with sales engineers can help address initial issues and shorten the time to close a deal.
SMB deals don't end when the contract is signed. Be sure to have a customer success program ready to take over once the prospect becomes a customer. To save time and resources, you should consider outsourcing onboarding and customer success.
To be a successful SMB sales rep, you must be adept at time management and skilled at balancing sales resources. Since the return from SMB sales is smaller, each step in the sales process should bring you closer to ROI. If part of the sale becomes too time-consuming or starts eroding the potential returns, consider getting help. Outsourcing is a cost-effective way to bring on more resources without adding overhead.
SMB sales can be rewarding and lucrative if you understand the sales process and apply the right approach. To help you get more out of your SMB sales, be sure to download our e-book, Tapping into the Rich Market of Small and Medium-Sized Businesses.