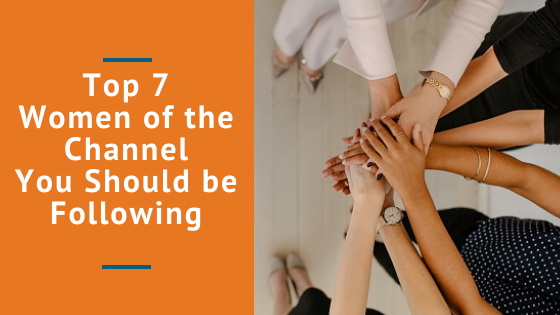 The face of channel leadership is evolving as more women in sales take their well-earned place at the head of the IT channel sales. More women are choosing channel sales as a career, and thankfully there are more female executives who have made their mark in channel sales to pave the way for these newcomers who will shape the future of technology and technology sales. That's why MarketStar is a proud sponsor of the 2019 Women of the Channel Leadership Summit East, to be held in New York City Dec. 10-11.
The technology industry is about continuous innovation, and new roles for women in sales are demonstrating that women will shape the future of the channel. Also, let's face it: Women are often better at sales than men are. A LinkedIn report shows that only 39 percent of the sales workforce are women, and that's only a 3 percent increase over the last decade.
Women are good at selling. Research shows that women are more likely to close a deal than men, that 70 percent of women reach their quota as opposed to 67 percent of men, and that 55 percent of those polled say women are better leaders as opposed to 52 percent who favor men. It's only natural that women should start taking charge in the channel, and the Women of the Channel Leadership Summit will give professionals an opportunity to meet some of the leading women in sales.
Here is a short list of women in sales worth following:
Jill Konrath —

Ranked as LinkedIn's No. 1 B2B sales expert to follow for 2019, Jill Konrath is the author of

four bestselling books

on sales strategies. She shares her expertise as an internationally recognized speaker and thought leader, specializing in working with individuals and tech companies to speed new customer acquisition and close bigger deals. Follow her on

LinkedIn

,

Twitter

, or

her personal website

.


Elinor Stutz —

CEO of SmoothSale, Elinor Stutz specializes in sales and business development, communications, and social media strategy. In addition to her SmoothSale, blog she is a contributor to U.S. News and World Report, Yahoo! Finance, and AllBusiness, as well as the author of

three bestsellers

on sales and HR strategies. The best place to follow her is at

SmoothSale

, although she is active on

Facebook

and

Twitter

as well.


Deb Calvert —

Deb Calvert is founder of

The Sales Experts Channel

and author of

Discover Questions Get You Connected

. She is currently the president of People First Productivity Solutions and is included in

Treeline's Top 50 Sales Influencers You Need to Follow Now

. You can follow her on

LinkedIn

and

Twitter

.
Tiffani Bova —

Tiffani Bova is customer growth, sales, and innovation evangelist at Salesforce. She was recognized in 2014 as one of the 50 Most Powerful and Influential Women in California by the National Diversity Council, in 2015 as one of Inc. Magazine's 37 Sales Experts You Need to Follow on Twitter, and in 2016 as one of Brand Quarterly Magazine's Top 50 Marketing Thought Leaders. She is one of the most recognized experts in sales and you can follow her on

her website

, on LinkedIn, and on

Twitter

.


Trish Bertuzzi —

Founder and CEO of

The Bridge Group

and author of the

The Sales Development Playbook

, Trish Bertuzzi is the recognized guru on building your inside sales. You can follow her on

LinkedIn

and

Twitter

.
Joanne Black —

If you are looking for expertise in referral selling, Joanne Black wrote the book—literally.

No More Cold Calling

has become the leading book on referral selling and how to increase sales while decreasing operating overhead. She writes a

blog on her website

and you can follow her on

Facebook

,

LinkedIn

, and

Twitter

.
Lori Richardson —

Founder and CEO of

Score More Sales

, Lori Richardson is a sales consultant and coach specializing in sales prospecting, lead qualification, and closing. She is also president of

Women Sales Pros

, which was formed specifically to showcase women as great salespeople and help them compete in B2B and channel sales. You can follow her on

LinkedIn

and

Twitter

.
These are just a few of the recognized women in sales who are changing the channel, but there are many others. If you check out the agenda for the upcoming Women of the Channel Leadership Summit East conference, you will find other female entrepreneurs and sales experts who will be speaking at the event. They are all worth following.
We all continue to learn from channel sales leaders like these. In fact, here at MarketStar, we use the lessons they offer every day as we drive sales for our clients. If you want to learn about some of the latest trends that are shaping the channel and see how you can prepare for success, be sure to access our e-book, The Channel Is NOT Dead: 6 Actions That Infuse New Life and Revenue Into Your Channel.