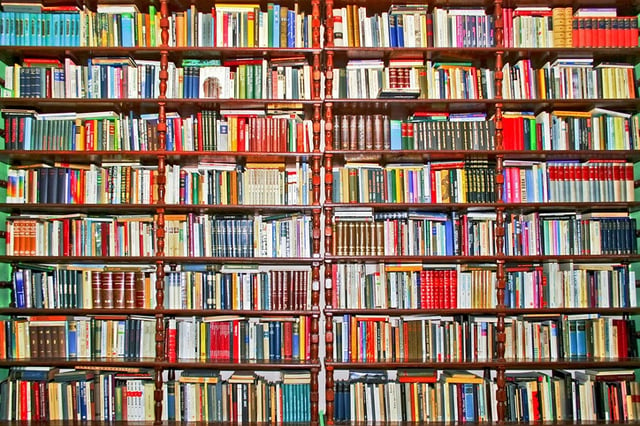 As sales managers, we are inundated with information almost every day. From newsletters to blog articles, the internet has a plethora of information available. Some of it is relevant; some of it is not.
When done right, digital content is undeniably informative. However, for sales managers, nothing beats a well-researched book on a specific, significant topic (or topics). Written by industry experts, these books contain a trove of detailed, useful content that can help managers understand the art of sales in manageable, data-driven terms.
To be the best, sometimes, you must learn from the best. Here are three of the best books, in my humble opinion, for sales professionals, including some oldies that are still relevant today.
Predictable Revenue: Turn Your Business Into a Sales Machine with the $100 Million Best Practices of Salesforce.com – Aaron Ross
Published in 2011, Predictable Revenue is the baseline for how inside sales teams should operate. Furthermore, it sets the groundwork for the application of technology across marketing and sales teams and also illustrates how managers and their teams should be selling today.
Prior to publication, Ross worked at Salesforce, where he championed what is commonly referred to as "cold calling 2.0," an inside sales technique that focuses on cold calling without the cold calls. The lead generation technique delivers a predictable quantity of high-quality leads through a prequalification process in which prospects have already been introduced or acquainted with sales reps.
Because of a team's prior communication efforts—often through email introduction or other nurturing techniques—leads are already expecting a call. Ross emphasizes the importance of approaching inside sales systematically. He claims that nurturing relationships results in a more engaged audience. This prequalification process also enables marketers to produce targeted contact lists with high conversion potential.
The book also discusses the specialization of roles, including the difference between inside and direct sales. Ross outlines how teams can systematically and pragmatically apply specialized roles across a salesforce. Predictable Revenue helps sales managers consistently obtain leads, convert pipeline into sales, and predict their funnel.
Cracking the Sales Management Code – Jason Jordan
Thousands of books on selling, coaching, and leadership have been written. Cracking the Sales Management Code, in particular, focuses on the nuances of managing an actual sales force. Also published in 2011, it discusses framework, metrics, and best practices as they pertain to modern sales teams.
Among the biggest takeaway is the idea of using specific metrics to predict revenue. While there are innumerable metrics to measure, unfortunately, what should be measured varies from team to team. Jordan outlines three specific levels of metrics all teams should collect and provides an acronym for cracking the sales management code: AOR (activities, objectives, results).
Activities make up the base of the pyramid. These are factors that individual sales reps can control: emails sent, dials made, amount of time spent on call plans, and amount of time spent on account planning. When executed properly, they yield a trackable, quantifiable action.
Objectives are actions your team can only partially measure. While sales reps are involved in the process, they can only measure certain parts of its outcome. For example, if a rep is making a call, its outcome is contingent on whether a decision-maker answers. Or if they're emailing a prospect, the ultimate gauge is whether it's opened or not.
Results are intangible outcomes, such as pipeline and closed business. Like objectives and unlike activities, they are a byproduct of outside influences. The takeaway is that sales managers can influence the bottom of the pyramid, but not the top.
Cracking the proverbial sales management code means putting things into a systematic pattern. The book attempts to make sense of sales metrics and organize them into a logical structure. Not only does the book clarify the kinds of metrics teams should track, but it also demonstrates how to do so in an established framework in which sales managers can effectively optimize their sales reps output.
Dealstorming: The Secret Weapon That Can Solve Your Toughest Sales Challenges
– Tim Sanders
As Tim Sanders claims in Dealstorming, winning deals is a team sport. Leaders who utilize their entire organization will succeed in today's complex sales landscape. Published in 2016, the book's overarching theme centers on the complexity and evolution of sales. According to Jeffrey Gitomer, author of The Little Red Book of Selling, "Tim Sanders has created a way to combine the art of the deal with the science of the deal."
As Sanders claims, there's no longer a single decision-maker in modern sales, especially in technology. These days, there are multiple decision-makers and an extensive sales cycle. To meet the complex needs of today's customers, managers need a more multifaceted approach. Plus, in a complex sell, multiple audiences are buying. This requires an entire team of resources to approach sales situations in unique, creative ways.
By leveraging the collective strengths of a variety of coworkers, sales teams expand their knowledge base. Dealstorming supports this alternative approach. Sanders claims that the best managers rely on their entire team to find different ways to position and sell their products. From finance to legal to marketing, the more teams you leverage, the more you're expanding your capabilities.