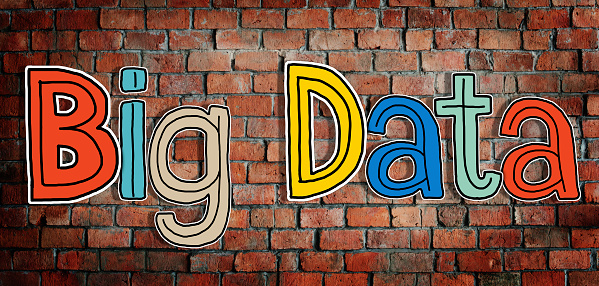 Ready or not, the era of big data is officially underway in the sales industry. The term has become something of a buzzword that refers to huge data sets. As O'Reilly puts it, big data is information that "is too big, moves too fast" and demands alternative processing methods.
Sound complex? It is. But big data also has the capability of revolutionizing sales teams. And when approached properly, sales teams are able to make sense of big data and use it to help achieve success. Here's how:
They know how to collect, store, and organize data.
Thirty-eight percent of sales managers admit that they don't know what to do with data. Simply put, if you don't know what you're doing when collecting data, then you just have a big pile of data.
The most successful sales teams know that, before anything else, it's important to identify your team's goals and expectations. In other words, what are you looking to achieve, and how are you intending to design your data collection strategy?
To make sense of big data, it's critical to have a data strategy plan in place. For starters, here are four types of data points that every sales team can—and should—capture:
Contact:

email, name, company, phone number, etc.

Demographic:

location, age, industry, etc.

Transactional:

purchase history, interactions, communications, etc.

Relationship:

likes, dislikes, habits, etc.
Ultimately, the additional data points you choose to collect will vary based on your organization. Some teams track seasonality, lead source, or competition. From outlining the buyer's journey to measuring where prospects spend time, big data enables sales teams to see where their prospects spend their time and what types of information are influential.
They have a sales process outlined.
According to SAS, every company has a unique combination of skills—and moving forward with a data strategy begins with identifying the specific strengths and weaknesses within your data environment and identifying achievable, measurable goals that will improve data access and sharing.
No matter what you track, it's important to have a sales process outlined. This helps your team make sense of big data by outlining the exact steps that reps must take to move a deal from one stage to the next.
As you capture data, it's best to know which metrics you will track and how they fit into your overall process. As any sales manager will tell you, revenue doesn't offer the best insight into sales performances—and it doesn't show you how you can improve.
The typical big data use is to provide high-quality data sets that allow sales teams to find new prospects. However, we've found a big data use case in focusing on the right sales activities by individual sales representatives that feed into specific objectives that inherently achieve the desired results. Many know this as the Activities Objectives Results framework (Cracking the Sales Management Code, Jason Jordan - 2011).
Big data provides an opportunity to really dig into what activities drive results through business objectives. These objectives lead directly to your results, and client expectations. Managers then spend more time coaching to actionable activities, like calling during specific times or responding within a specific window, rather than just blindly asking them to work harder and hit their numbers. In this world of AOR, coaching holds both managers and reps accountable to results, and creates a nurturing environment for success.
They know the benefit of quality.
Bad data is almost worse than no data at all. That's why it's important to evaluate the quality of your data.
As data quality architect Laura Sebastian-Coleman outlines, the purpose of data quality assessment is to identify erroneous data elements and to measure the impact of data-driven business processes. And the overarching purpose of data quality assessment is to understand data in relation to your organization's expectations.
So how can you ensure that your team is collecting quality data?
For starters, it's best to automate the data collection process. The less data that your reps have to enter manually, the better. Luckily, there are tools that reduce human error, increase lead quality, and fill in the gaps across your data sets.
From CRM systems to online tracking tools, it's possible to combine relevant information from multiple sources to get a comprehensive understanding of trends and competition. In fact, integrating key systems helps provide a complete view of your customers. However, knowing how to consolidate and organize data not only saves time and money, but it reduces potential headaches as well.
The best sales managers know that, in order to attract and retain customers, it's important to know as much as possible about them. When properly executed, data collection strategies allow sales teams to implement personalized, customized strategies based on actual insight that end in actual results.