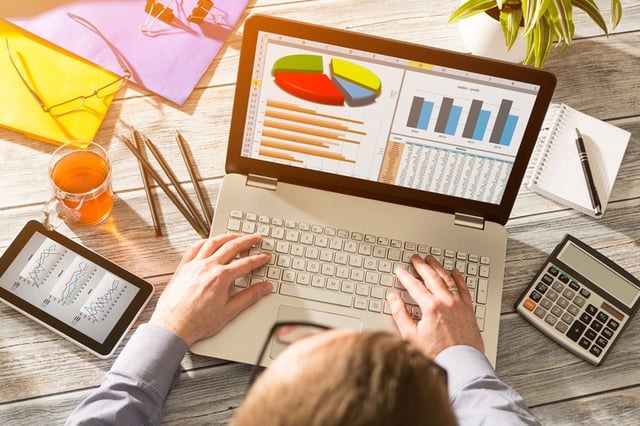 It's no secret that a large amount of revenue flows through the channel. According to ServiceSource, more than 68 percent of North American tech companies' revenue is earned through the channel.
Implementing best-in-class sales channel management processes is important if you want to sell products and services through diverse, multifaceted sales channels. And driving revenue, while attracting top-performing partners, is essential to your organization—not only for success, but for survival as well. However, the truth is that there are certain realities that impede the channel. Many organizations lack the support systems needed to ensure productive, efficient channels. To help illustrate the truth behind channel revenue, let's review some critical components and how they impact your performance.
Accurate metrics and analysis of past performances
Revenue doesn't always offer insight into sales performance—and it doesn't necessarily show you how you can improve.
On the other hand, high-quality data sets enable managers to quantify revenue so that they can examine the actual performance of their teams. Understanding performance through advanced analytics helps sales channel management teams fuel their channels to execute with speed and accuracy. It also influences current and future planning.
Below are common metrics you should track:
Customer implementation
Customer adoption
Customer success
Upsell and cross-sell
Renewals
As we've mentioned before, no matter what you track, it's essential to outline a sales process that helps your team make sense of big data. Outline the exact steps that reps must take to move a deal from one stage to the next. And as you capture data, know how the metrics fit into your overall process.
Ultimately, deeper insight into sales outcomes, partner engagement, and overall profitability can help you measure product profitability and outline strategies for improvement. Data helps organizations replicate what works—and change or eliminate what does not.
Evaluation of specific partner performance
Partner channels can range from several hundred to tens of thousands of partners. Because of this massive fluctuation in size, traditional channel models are all but gone. Instead, organizations now need to be able to empower their partners for success—regardless of specialty, size, or segmentation.
The truth is that not all partners are created equal. And treating them as such will result in wasted effort and inefficiencies. Leveraging profile data can help you recruit the right partners and drive revenue. In fact, 60 percent of channel partners evaluate vendor relationships either biannually or quarterly.
Choosing the right partners is only the first step in maximizing sales. Organizations must be able to evaluate potential partners based on expertise, strategic value, geographic reach, and growth potential. Scoring your partners can help identify where and how a team should focus its efforts to produce the best ROI.
Identifying top-performing programs and partners helps organizations allocate resources based on performance.
Incentivize your partners
To be the best, sometimes you have to learn from the best. Over the past decade, Dropbox has established itself as a reputable, user-friendly cloud storage and file synchronization software provider. Since launching in 2015, the Dropbox Partner Network has empowered hundreds of reps to sell.
Perhaps the most successful component of Dropbox's partner program is its commitment to its partners. Its VIP program offers top partners monetary incentives and invitations to exclusive events. Setting up your channel partnership to reward top resellers can inspire better sales and drive revenue.
To further prove this, 81 percent of sales reps agree that incentives strengthen ongoing relationships, while 70 percent of best-in-class performers have implemented incentive programs. And as we've argued before, incentive programs have never been more popular—and competition has never been higher.
The truth is, properly implementing incentive programs means focusing on the individual and keeping communication clear and concise. Incentive programs should mesh with your pre-existing sales process and should, ultimately, drive revenue.