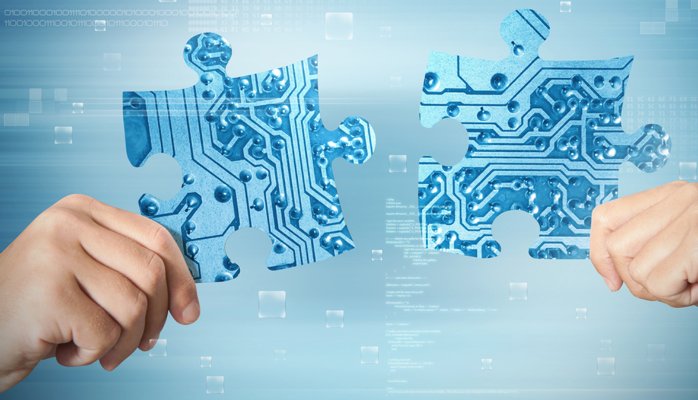 If you were a vendor in the 1990's or early 2000's, you were lucky enough to experience what it felt like to build a thriving channel with loyal partners who continually sold your products to your customer base. You took care of your partners with rich margins, and in return, they helped you develop a viable channel with a healthy 80/20 Pareto that produced for you for many years.
Shift to today…
Chances are, it's now 5% of your partners driving 95% of your revenue and you're fighting for every dollar in the current quarter short game. As you rapidly focus on emerging technologies to sustain your business long term, you ask yourself, "Is my channel future proof?"
Just as your strategy has been evolving, your partners have been transforming their business models as well. Are you still in alignment? Many vendors no longer really know their 2nd tier and only see that they are no longer producing. If you need a new, specialized set of partners who can take your solutions to market, recruitment may be the answer. But before you head down that path, take the time to reacquaint yourself with your existing channel to determine if you have enough disruptors to achieve your revenue targets or if you need to supplement with additional recruitment efforts.
On June 3rd, I'll be presenting at the Channel Visionaries Conference in Santa Clara, California. In my keynote, we will explore how to identify and target the right partners, both in and out of your network to redesign a healthy channel that will produce the revenues you need now AND in the long term.
Here are two key strategies we will be discussing in Santa Clara:
How to develop a partner profile based on the customers and business environments your solutions serve. A partner profile is no longer just looking at past performance and manual data gathered by your account managers. It requires a more complex profiling methodology to assess attributes like segment and vertical focus, services and capabilities, coverage and customer base, competitive landscape, share of wallet, and a propensity to engage. Our partnership with Foster MacCallum has perfected this process, and the result is a prioritized list of existing and net new partners customized for your revenue goals. This is the first step in our partner recruitment pathway but the old adage "Information is power" only applies if it's acted upon.
How to approach partner recruitment and re-targeting as a data driven pipeline.Old school recruitment had vendors saying, "Let's recruit 1,000 partners". This unsystematic approach was not only costly; it usually yielded little return on investment and created a longer term channel drag. Vendors need to recruit quality partners who will achieve desired revenue goals, not just the number of partners recruited. We do this through a combination of people, data and automation to take prospects from first contact through on-boarding with conversion rates and aging at each stage. This allows us to focus the right attention on the right partners in their pathway to reduce the overall ramp to revenue.
I look forward to walking you through our partner recruitment pathway in more detail on June 3. If you have not already signed up, you still have time and if you register through this post, you can get an additional $150 off the Early Bird price. Click through and join us! I look forward to seeing you there.
Link to Channel Visionaries info: http://bit.ly/MSTARINFO
Link to the latest agenda: bit.ly/MSTARAGENDA
ShareShare Recruiting and Retargeting in the Evolving Partner Channel