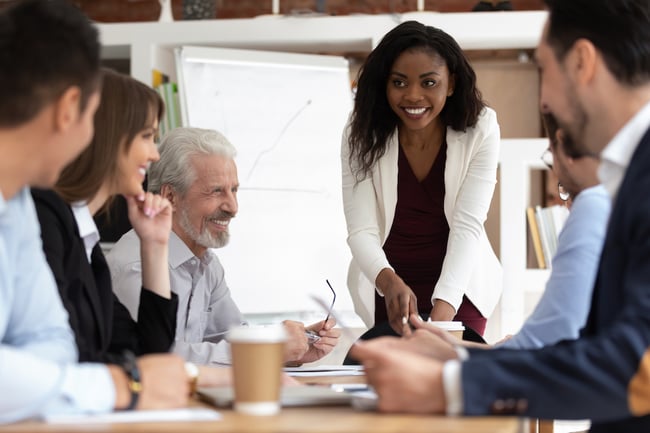 The decision to outsource key sales functions can have a profound impact on the success of your company. After all, any step you can take that will move prospects through the sales funnel more quickly or readily will help boost your sales overall.
But many sales leaders are surprised to realize that outsourced sales teams don't always focus solely on top-of-funnel sales. That certainly is true of MarketStar, which provides outsourced sales teams that handle every aspect of the buyer's journey, from lead development all the way to Customer Success.
Today, let's take a closer look at the services MarketStar provides at every stage of the sales cycle.
Support for the Entire Sales Funnel
MarketStar's Sales as a ServiceⓇ includes solutions for every stage of the sales funnel. Our teams include experienced sales professionals in the following key roles:
Sales Development Representatives
These sales reps focus primarily on inbound lead qualification, working to move leads into the sales funnel, qualifying prospects and teeing up sales-qualified meetings.
Specialty Roles
As business-to-business (B2B) sales organizations have grown more sophisticated, a variety of specialty sales roles that more closely align with the needs of today's B2B customer have emerged.
Typical specialty roles include:
Digital marketing representatives, who handle online marketing for products or services

High-tech field representatives

, who have a deep understanding of one or two specific industries so they can serve as consultants for customers
Internal channel account managers, who serve as liaisons between the company and third-party sales organizations, such as distributors, value-added resellers, and retailers

Sales engineers

, whose primary focus is consulting with customers about the technological or scientific principles behind the company's products or services
Sales manager/sales executives, who oversee the sales process, providing coaching and motivation to the sales team, developing strategies for success, and participating in key sales calls
Account Management
MarketStar also provides account management, with dedicated account managers who are responsible for leading the sales strategy and business relationships for each of their customers. Account managers work closely with customers to understand their short- and long-term needs, leveraging the rest of the sales team's knowledge and resources to help them meet their goals.
Customer Success
At the bottom of the sales funnel, after a buyer makes a purchase, the Customer Success team is there to help ensure the customer successfully implements and engages with the product or service. Customer Success reps work closely with each customer to cultivate an ongoing relationship, ensure their needs are met and, whenever possible, encourage up-selling and cross-selling.
Comprehensive Sales Support
Throughout every stage of the sales funnel, MarketStar provides comprehensive sales support that includes:
Dedicated sales representatives, who focus solely on sales and have specialized skills
Big data analytics, which helps inform key sales decisions
Emerging sales technology, including CRM, voice AI, and automation—by which you benefit from the latest capabilities without having to invest in the tech yourself
As you can see, MarketStar is not simply providing its Sales as a Service clients with lead qualification—although it can be an important part of what we do. MarketStar's Sales as a Service offering is a comprehensive, global approach to outsourced sales, providing clients with a reliable and cost-effective way to quickly scale their sales teams, move into new markets, and shore up their existing customer base.
In a year that has been disrupted by COVID-19, a reliable Sales as a Service partner can help your sales team get back on track by leveraging the best available sales talent, as well as best-in-class technology and proven sales strategies.