​​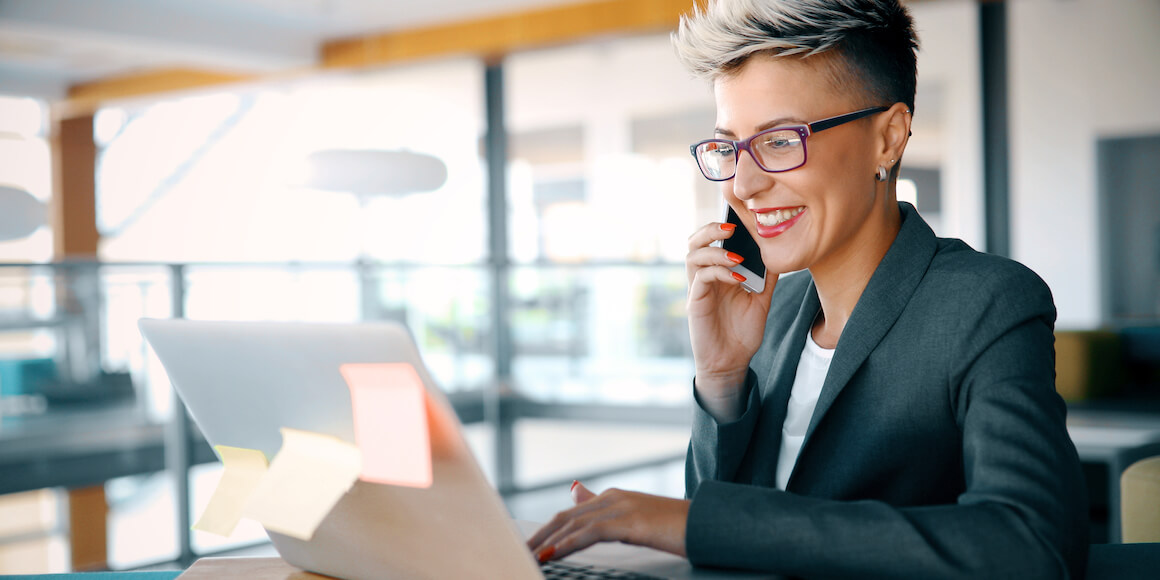 We live in an age of specialization, and that applies to technology sales as well. There was a time not long ago when an enterprise sales rep was responsible for the end-to-end sales process. They would have to develop leads through cold calling, handle lead qualification, and nurture leads until they could close the deal. Those days are gone.
Today, the enterprise sales process is managed by a team of specialists with different experts to generate leads, qualify leads, provide technical sales support, and provide onboarding and post-sales support. Through specialization, the sales process has become more efficient and more cost-effective. Sales reps no longer need to spend their time researching new prospects and making cold calls. They now have AdTech representatives to generate and prequalify leads to help shorten the time to close.
Using Digital Marketing Instead of Cold Calls
Todays' B2B buyers aren't waiting to be sold on new technology. They are proactively seeking out solutions to meet their business-critical problems. As a result, prospects have become self-selecting, and it's up to the experts managing the digital sales process to pique their interest and turn that interest into a demo or sales call.
An AdTech representative is responsible for developing and managing the digital campaigns that attract potential buyers. Using insightful content delivered online and via email, an AdTech representative is responsible for driving web traffic using email campaigns.
The sales rep's time is expensive, and digital marketing programs are more efficient and cost-effective for lead capture. It takes an average of six to eight marketing touches to turn a prospect into a lead. Using digital campaigns and electronic content, the AdTech representative can initiate those touches and nurture those prospects until they are ready to talk to sales.
Understanding the Role of the AdTech Rep
This is one of the most important roles in the sales channel. It's up to the AdTech representative to manage the online marketing process, including analytics, and refine the campaigns to increase lead quantity and quality.
The AdTech representative is responsible for attracting and filtering leads. According to Forrester, 68 percent of B2B buyers prefer to do their own research before they buy. Gartner research shows that buyers only spend 17 percent of their time talking to vendors, which means they are well along in the decision-making process before they talk to a sales rep. It's the AdTech rep's job to deliver those prospects who are seeking solutions when they are ready to buy.
Prequalifying leads is also a part of their responsibility. If they do their job properly, then prospects should understand the offering and express sufficient interest to talk to a sales rep to learn more. The sales rep's job now becomes presenting the value of the solution to the prospect's specific needs.
Furthermore, the AdTech rep is responsible for presenting the company's brand. Their digital marketing pitch should align with the sales pitch so interested parties will see the continuity between the digital marketing material and the sales presentation. Working with the AdTech rep is the best way for sales reps to not only fill their pipeline but to attract the best-qualified leads.
Maximizing the Value of Sales Activities
With a digital marketing campaign, the goal is to lead prospects through the self-qualification process. As the potential buyer learns more from the content provided in the campaign, they move farther along the self-qualification process until they request a demonstration or more specific information.
As part of self-qualification, potential leads are going to divide themselves into logical categories based on their readiness to buy.
The hot leads are well-qualified, high-touch prospects. They have proactively expressed interest in learning more about your solution and are ready to talk to sales.
The warm leads are still interested in buying but are low-touch. Small- and medium-sized businesses (SMBs), for example, tend to be self-qualifying and will make a purchasing decision with less assistance from sales. While the acquisition cost of SMBs tends to be lower, the return on the sale is lower as well.
The AdTech representative is better suited to convert less lucrative prospects using search engine optimization, social content, and digital advertising. They continually educate warm prospects until they qualify themselves and are ready to reach a buying decision.
AdTech representative performance is measured by the quality of the leads rather than the quantity. If your digital marketing team is delivering highly qualified prospects to sales, then they are doing their job. Closing those prospects is the result of building trust. The rep sets the expectations with digital marketing content, but it's up to the sales team to meet those expectations.
Outsourcing Your Digital Marketing Needs
An AdTech representative is only one member of a specialized sales team. At every stage of the sales journey, there are professionals with the right expertise and the right sales technology tools to help close the sale.
Building a digital marketing team can be a lengthy and expensive proposition. In addition to hiring the right experts, you also need the right marketing and analytics tools. Rather than building an in-house team, more companies see the benefits of outsourcing their digital marketing.
When you outsource, you have access to the experts you need immediately, without spending time and resources recruiting and hiring. Sales-as-a-service organizations also bring a complete set of sales technology tools. And they have the analytics tools to measure results and support key performance indicators. When you outsource digital marketing, you get the best-qualified leads without the overhead of staff, training, and additional sales and marketing tools.
It's easy to assemble the right enterprise sales team when you know how. You can bring in outside expertise to complement your existing sales staff and bring in the right sales resources when you need them. If you want to learn more about assembling the right resources to meet the specific needs of the B2B buyer at different stages of the sales cycle, be sure to read our e-book, The Full B2B Sales Team: Specialized Sales Roles to Accelerate the Sales Cycle.